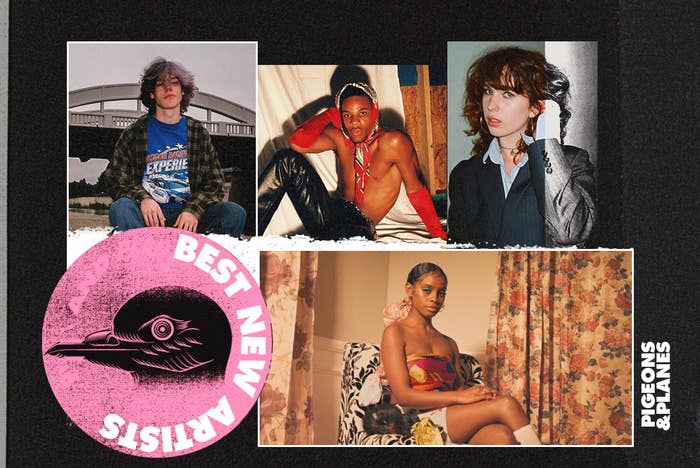 347aidan
It's hard not to smile when you hear "Dancing in My Room" by 347aidan. This song is just the latest in his quickly growing discography of nostalgic ballads that cannot be defined by genre. 347aidan's signature half-purple hair and raw vocals embody a punk attitude, but the sounds he experiments with go far beyond this aesthetic.
The Ontario-based artist switches between emo rap and guitar driven alternative rock songs effortlessly. Tracks like "Elevate" and "Live How I Want" are gritty and aggressive with the young artist showing his comfort over modern trap instrumentals, while "Demons and Monsters" is an acoustic rock song that confirms just how versatile he is. 347aidan's strong songwriting and memorable hooks are his greatest strength and the viral success of "Dancing In My Room" on TikTok shows how widely his music can connect.
At only 17 years old, the potential for 347aidan is immense. His music is a peek into adolescence, youthful rebellion, and his overall journey towards self-discovery. He is not even close to reaching his ceiling and it's going to be captivating watching him continue to evolve as an artist.
Pa Salieu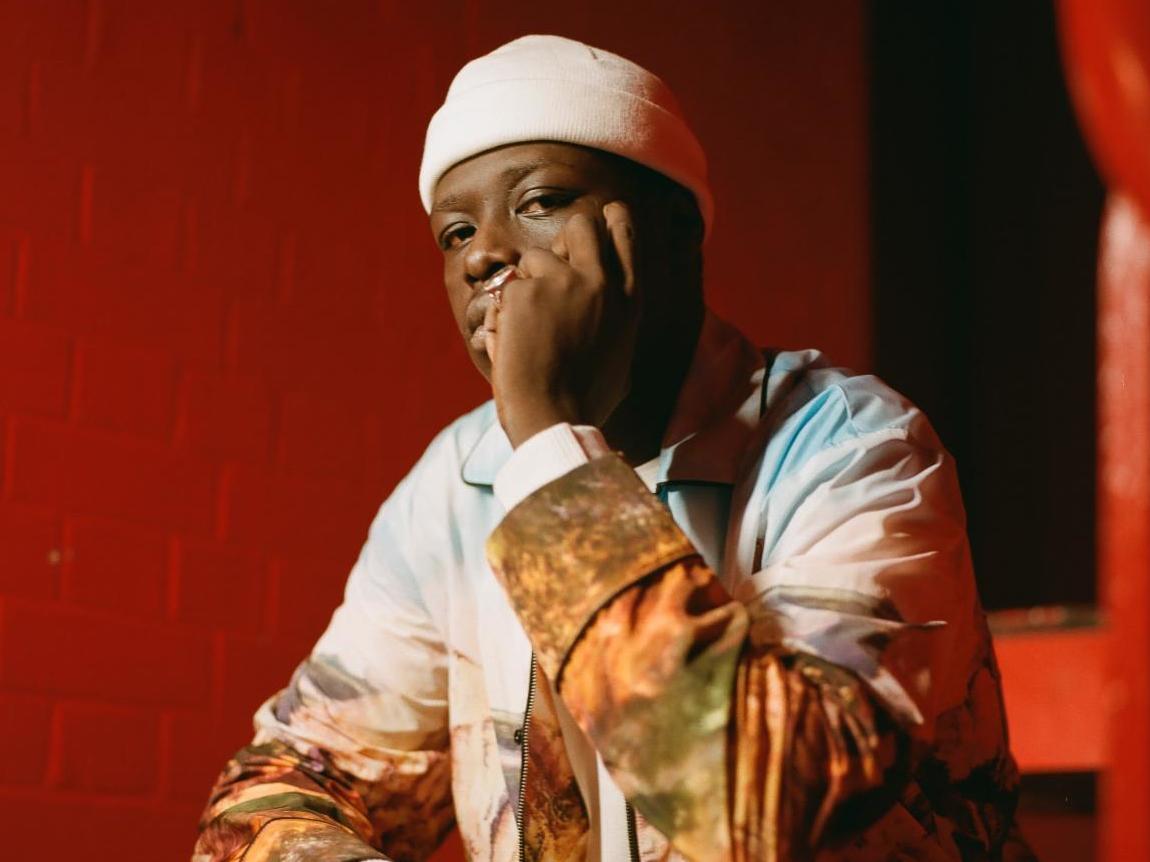 Pa Salieu started off 2020 with a bang, releasing "Frontline," a modern UK rap anthem that mixes a catchy hook, sung melodies, and sharp rapping over an ominous beat. As the track kept growing and growing, Pa Salieu showed his versatility with each new release, presenting his own version of UK rap that draws influence from global sounds and switches fluidly between rapping and singing.  
Based in England but spending time with extended family in Gambia while he was growing up, Pa Salieu landed in Coventry, a city in the center of the country that is certainly not known as a musical hub. Taking inspiration from everything he saw around him—the struggle, but also the diversity and brotherhood—Pa Salieu raps and sings with honesty and clarity on his excellent new mixtape Send Them To Coventry. Although it's a British rap record, it feels universal, and Pa told Dazed: "If you're in the hood, you're in the hood, wherever you are. Coventry is not like London; there's less opportunity. The only part I loved about it is the culture. I know Urdu words, Afghan words, I know Somali words. There would be 50 different nationalities just in [my neighborhood] Hillfields, you know? That's the good thing, the culture."
2020 has been a breakout year for Pa Salieu, and from music to stunning music videos, he hasn't missed yet. Listen to Send Them To Coventry here.
Molly Payton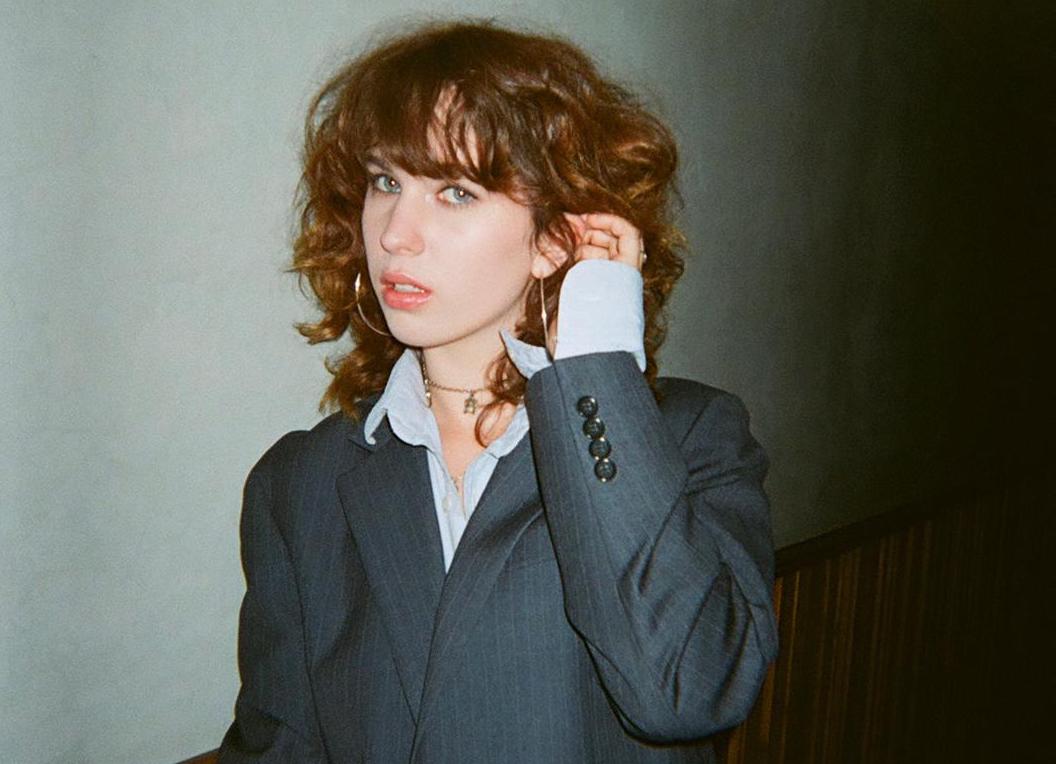 Earlier this year, Molly Payton released her debut EP Mess, a collection of acoustic guitar-rooted singer-songwriter expressions of growing up, having fun, and getting your heart broken. Molly's clear-eyed lyricism and poignant songwriting were on clear display, but her new EP Porcupine, released in October, is a breakthrough moment. Her songs are supercharged, with a full band sound that makes "How To Have Fun" and "Going Heavy" feel like modern rock anthems driven by confident self-expression.
Molly Payton is still a teenager, and a move from New Zealand to London when she was 16 years old changed everything. She met artists like beabadoobee and Oscar Lang and plugged into a vibrant creative community that helped encourage her songwriting and recording. Molly's music—from the raucous rock songs to the slower moments of "I'm Too Smart" and "Rodeo"—feels perfectly primed for the live setting, but while we wait for concerts to come back, Porcupine will be on repeat.
Fana Hues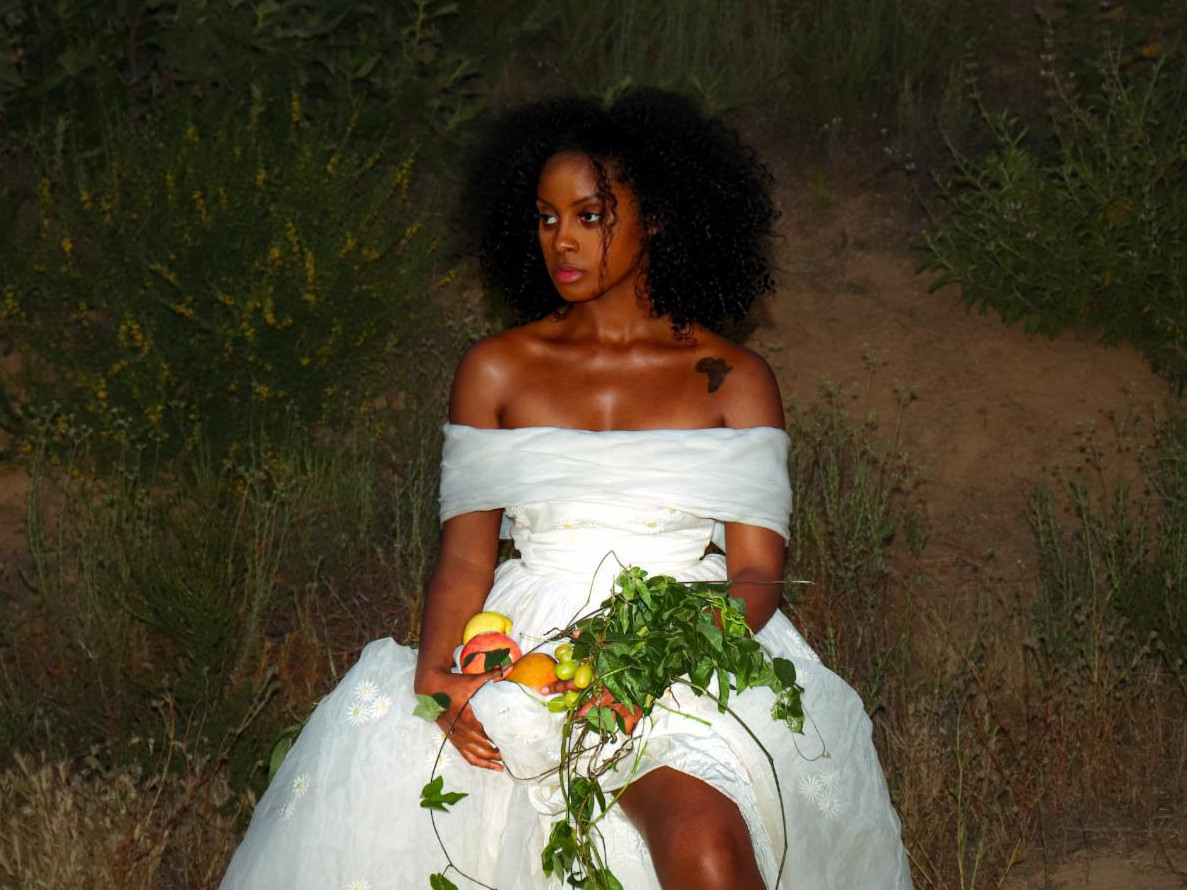 When R&B artist Fana Hues sings, it's difficult to imagine that she once wasn't able. As a child, Hues battled a combination of scarlet fever, strep throat, and tonsillitis that caused her to lose her voice for five years. But now, the immersive Pasadena, CA-based artist isn't letting anything stop her from pursuing her passion—and her soaring, dynamic voice speaks for itself.
Growing up in a large, artistic family, Fana has been around music her whole life. Her father plays bass, guitar, and piano; her mother is a dancer, healer, and midwife; her brother raps; and her seven sisters grew up singing, some of them singing backup with her even today. The strong feminine, almost matriarchal energy in her family has profoundly shaped Fana's upbringing: "It's influenced how I move through the world," she tells us. And that influence has a massive presence in her work, as Fana puts her family front and center in her visually stunning videos for "Icarus," "Notice Me," and most recent release "snakes x elephants"—our first glimpses at her upcoming debut collection Hues, set for release December 11.
A series of songs pieced together over time, Hues isn't quite a full concept album. Instead, the project represents Fana's journey of growth—of learning how to trust herself over time. Fana explains: "Being honest with myself is what it all boils down to. I didn't allow myself to feel the full spectrum of emotion that I had because I thought you work through things in private. Hues represents that full spectrum of emotion that we as humans have; it's a project where I went through the emotions and ended up OK."
Chuck Indigo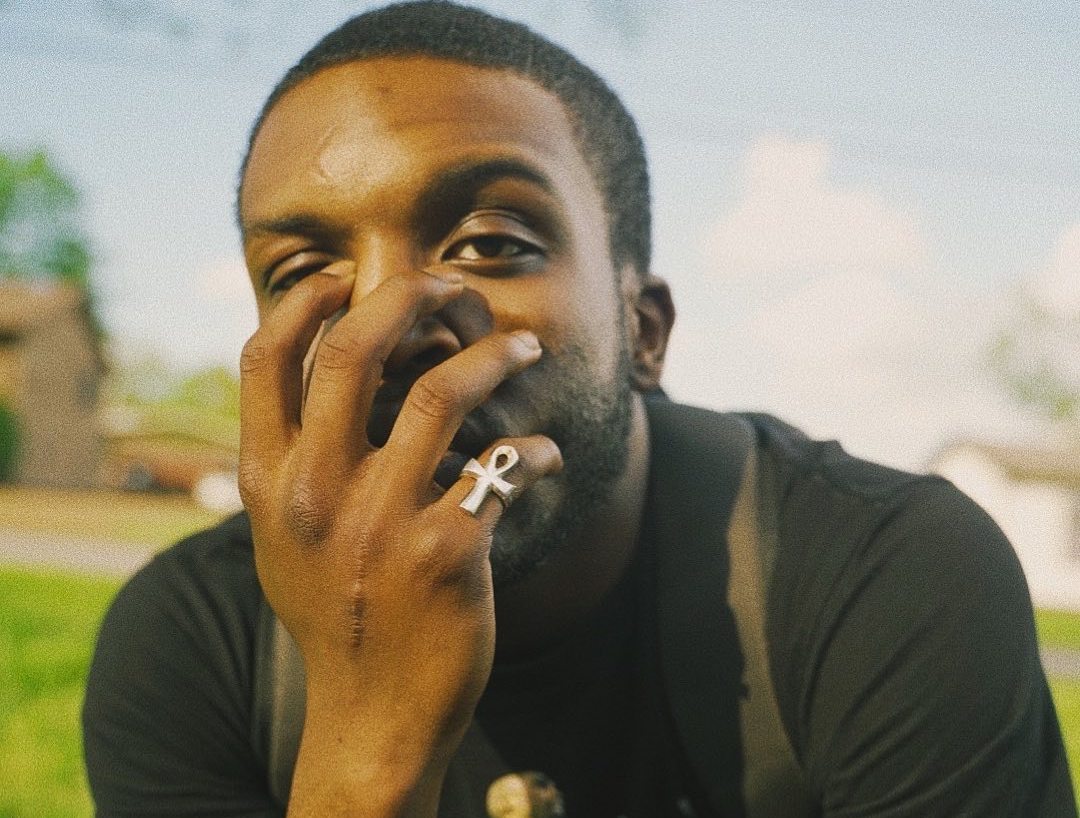 Emerging from the dynamic Nashville rap scene, Chuck Indigo is looking to carve out a lane for himself as a highly lyrical rapper with a flow and delivery that is immediately recognizable on any record. On his new project No Moor Bad Days, which came out in October, Chuck displays an evolution as an artist through the cutting emotionality of songs like "One Moor Day" and "C.A.N.T Chronicles (Interlude)," the latter of which employs his skills as a spoken word poet and captures the essence of the project as a whole. 
"Nobody's perfect. But that's no reason to stop the pursuit of improvement, and being a better version of yourself," Chuck tells us. "I want people to walk away more inspired than they were before they listened. I want people to hear my music and grow with it as I grow. And buy it. Buy it a lot."
As CEO of the artist fronted independent label Third Eye Co., the 26 year-old emcee is one of a handful of artists leading a new wave from Nashville into the national scene. With deeply reflective lyricism and soulful production choices paired with his ability to create trunk thumping bangers like "Hoodrat Shit," Chuck's music should resonate with fans of Kendrick Lamar and Isaiah Rashad. There's talent all over the map, and Chuck Indigo is an artist to pay close attention to in the coming years.
daine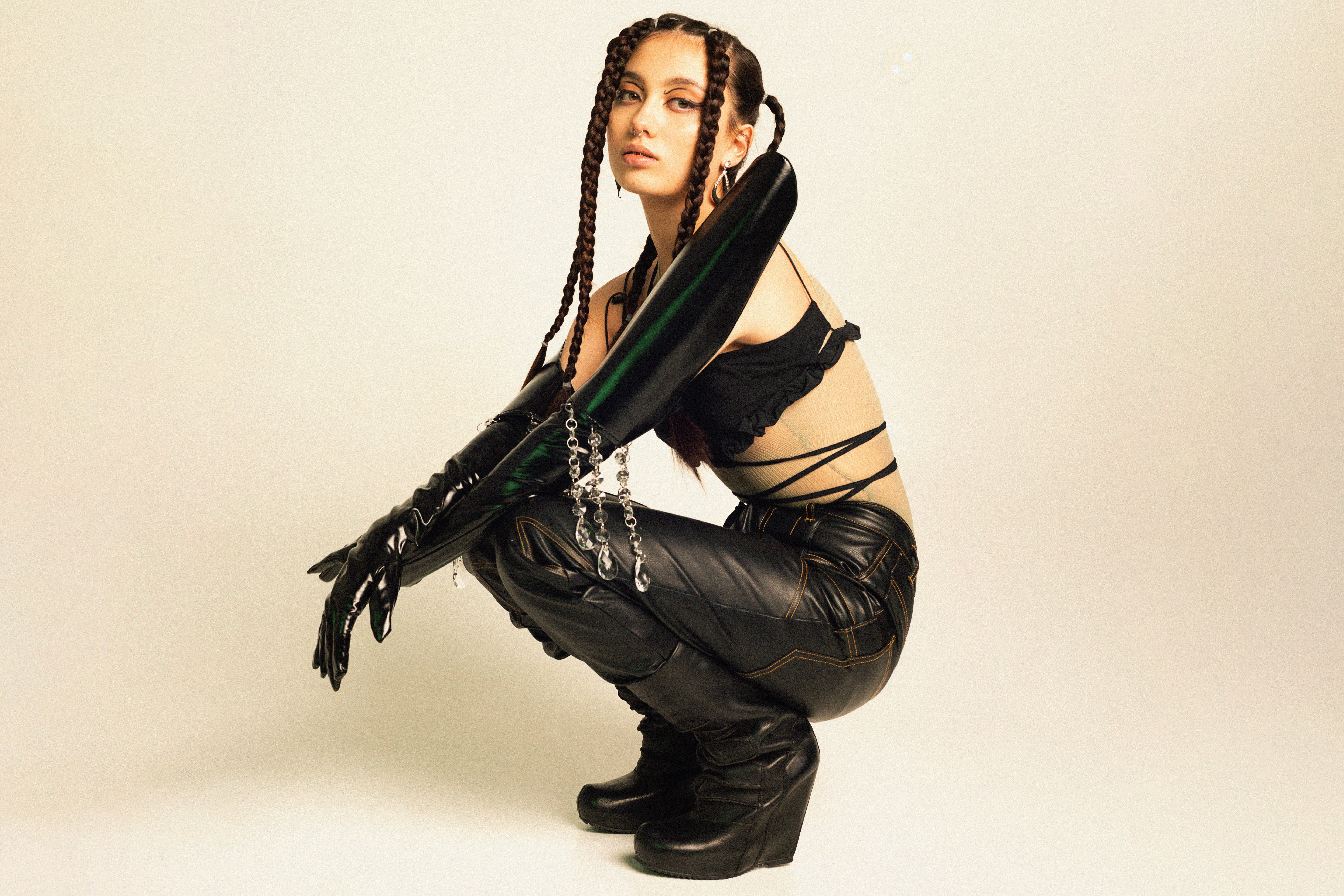 18-year-old Australian-Filipino artist daine translates her obsession with early '00s Midwestern emo into an innovative sound that packs a punch. Combining airy vocal tone, sinister production, and found footage, she concocts a potent brew of sound and visuals, drawing inspiration from acts such as Tigers Jaw, Alex G, and American Football. daine's creative spin on such a distinctive sound evokes an irresistible nostalgia on songs such as "Ascension" and "Angel Numbers."
Spending her impressionable years immersed in the hardcore and metal scene in Melbourne shaped the music we hear from daine today. Beyond musical influence, this scene also led her to a straight-edge lifestyle of environmentalism and vegan eating. Her grunge approach accompanied by guitar riffs modified with an electronic twist tells the story of her intensely personal experiences from previous years. Although she portrays the essence of an astral projecting being, daine is still very much human.
"I guess that I'm normal and that my life is still pretty normal and I go through the same shit that everyone else is going through. I still have a hard time and my music comes from a place that's human," she tells us. "I know I like to distance myself with the surreal hyperreality fairy weird shit but the actual music itself is coming from a real place and I think it's important that people don't forget that when listening to their favorite artists, that it's all human."
Hollow Sinatra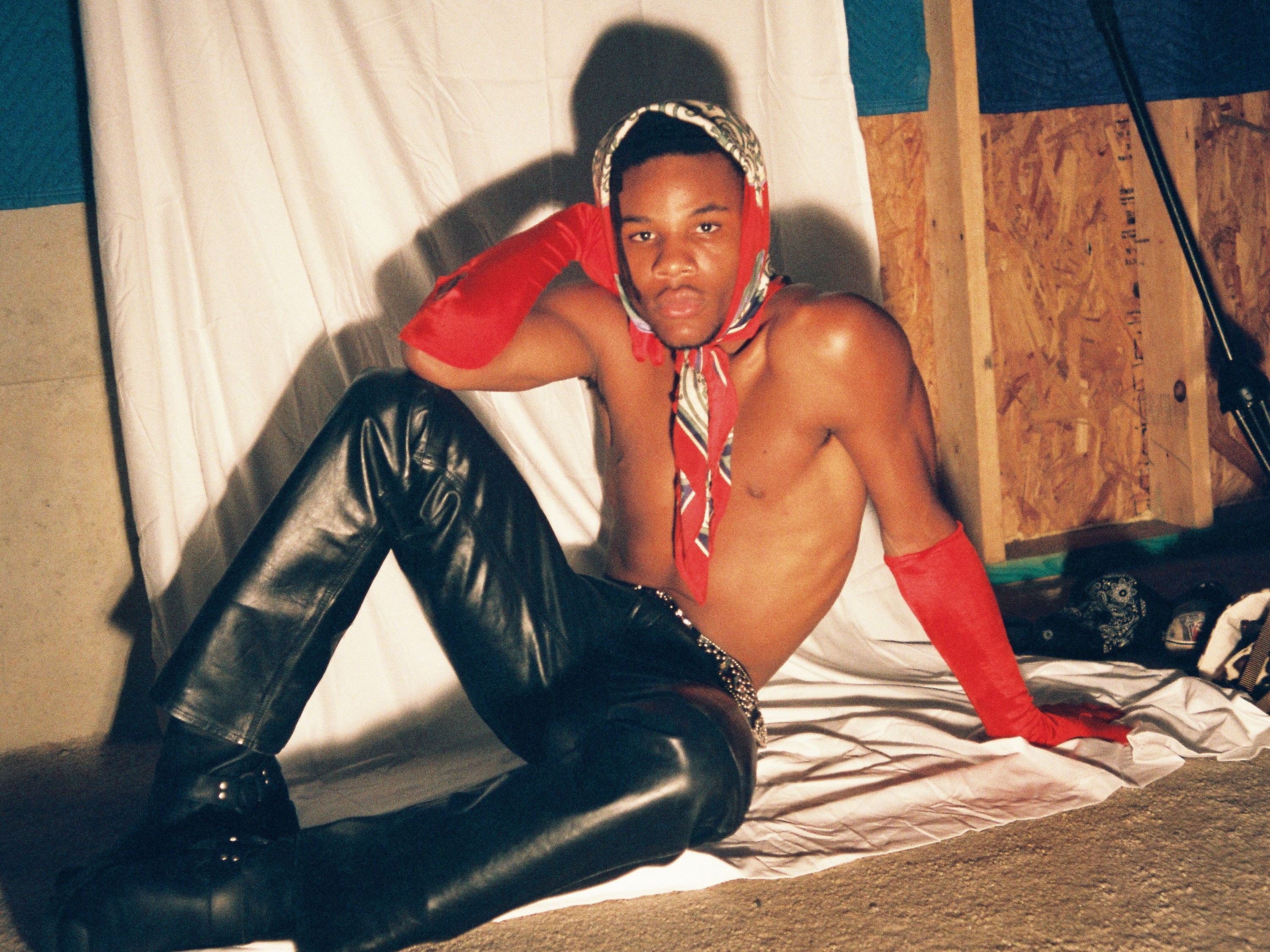 Hollow Sinatra's music is in no way confined to the Atlanta basement in which he makes it. Mid '90s UK rock, electronic, and hip-hop all come together at an impressive cross-section of sounds that is hard to pin down. The one thing consistent with every Hollow Sinatra song is a high level of energy and a rebellious, yet self-reflective disposition. "I'm not stating my political viewpoints, this is just me saying, 'Hey there's a continuation of shit that's happening right under our noses—how can we not smell it?'"
The culmination of these sounds and ideas come together on his new EP Rapture. The EP does not seek to commit to a specific topic, but instead places Hollow Sinatra's feelings under a microscope. "This is me taking the seat of the observer and observing the events of the year that led us to the point we're currently in, not calling it bad, not calling it good, because we all kill, we all steal, and we all bleed." Beyond the defiant delivery and songwriting of the project, Hollow Sinatra also finds strength in the instrumentation. The multi-instrumentalist produces every song on the EP, which is unsurprising considering how consistent and personal the project feels.
Hollow Sinatra's music is a glimpse into the mind of a complex individual observing the world around him and expressing his feelings over grand, hard-hitting instrumentals. "Reflect on everything that's said without a deep analysis. Develop your own truths 'cause I've got mine," says Hollow.