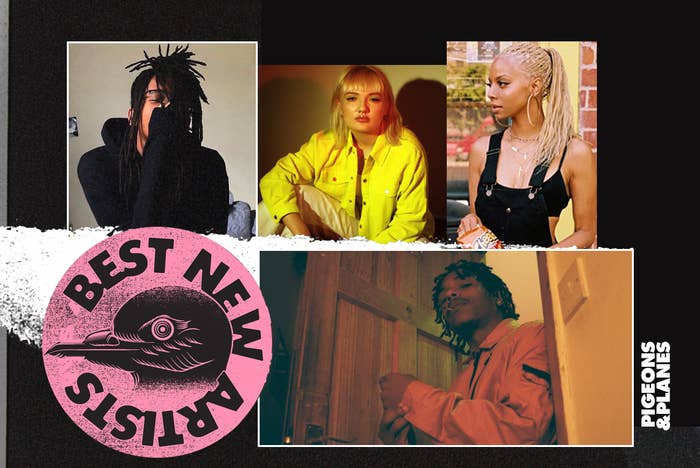 BERWYN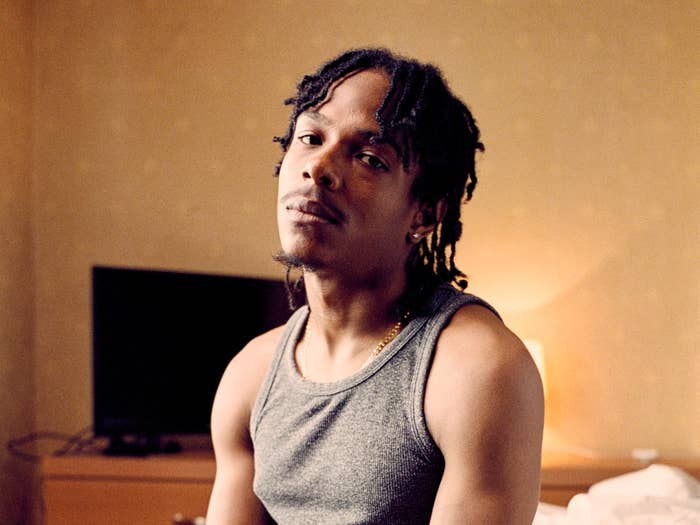 "TRAP PHONE" and "GLORY" are essential introductory statements from BERWYN, a Trinidad-born singer, rapper, writer, and self-taught producer who grew up in England. Between heartfelt singing and sudden spoken sections, he articulates nuanced feelings and speaks with unflinching, compelling honesty about his life and experiences. Small, specific details bring you into BERWYN's world and there's humor too, as on "GLORY" when he says with a smile, "How could I be the shortest man in every single room I walk in, and yet consistently the closest to God ... maybe 'cos I'm always high."
BERWYN featured all over Richard Russell's Everything Is Recorded album FRIDAY FOREVER and collaborated with Headie One and Fred again.. on the GANG project earlier this year, but his solo singles are on another level. "I'd love for 'TRAP PHONE' to first be acknowledged as a love song, as I feel that is the first step in the education process," BERWYN tells us. "Seeing the storyteller as a normal man who falls in love just like any other makes the story an 'everymans' tale and easier to empathise with."
Look out for lots more music from BERWYN in 2020.
OSQuinn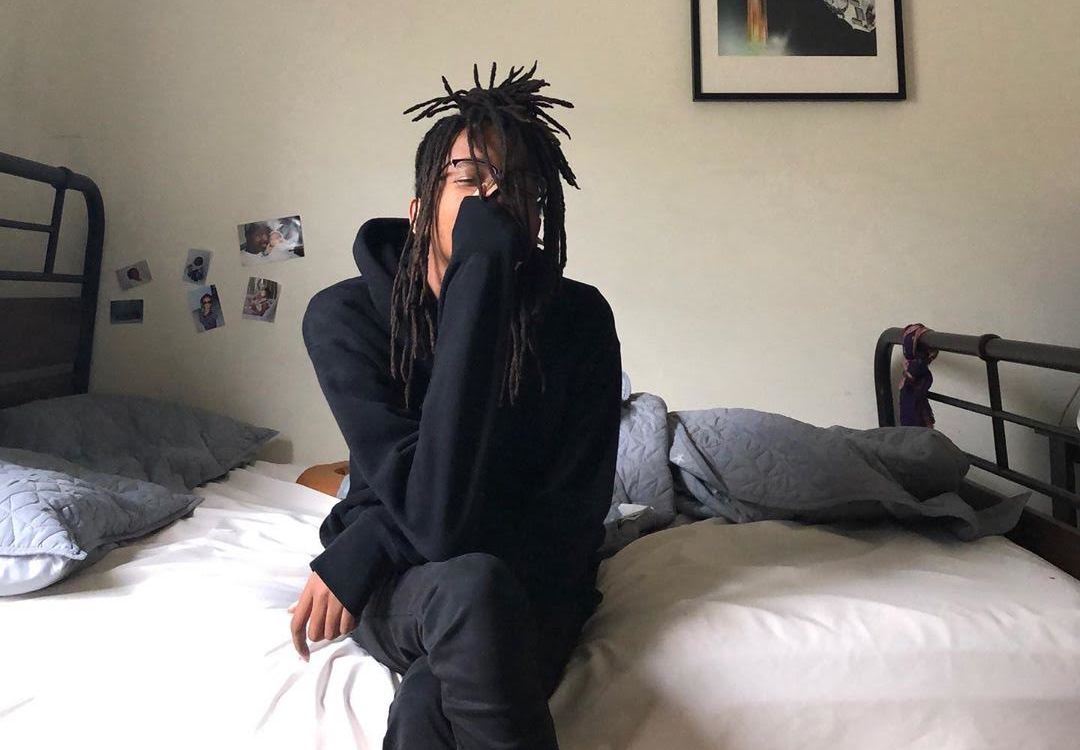 It's more difficult than ever to predict where music is going. We've got all the data in the world, but with inspiration and collaboration flowing freely, things can change in an instant. One good indication of what's coming next is what's gaining traction in the underground, and OSQuinn is an artist who's already got momentum just outside of the mainstream purview. Plus, she's making music that reflects this moment of time perfectly.
Formerly known as p4rkr, OSQuinn came out as trans in early 2020 and has been using the new alias ever since. The Virginia native is barely old enough to drive, but her online following has been growing since 2019. Through prolific releases, she's showcased a dynamic flurry of music ranging from loud hyperpop to solemn simplicity. 
"I think I'm going to stay with the sound I'm at now," she tells us. "I never thought I would be at this point this fast." Quinn's new music racks up tens of thousands of plays in a matter of weeks, but she does just as well on Spotify (under the name p4rkr), hinting at appeal beyond the lesser populated corners of the internet.
Whether it's through strikingly relatable narratives of modern teenage life, or her keen capacity for blending alternative ethos with pop accessibility, Quinn has become both the spitting image of today's youth and the prototype for what might be coming next.
18Veno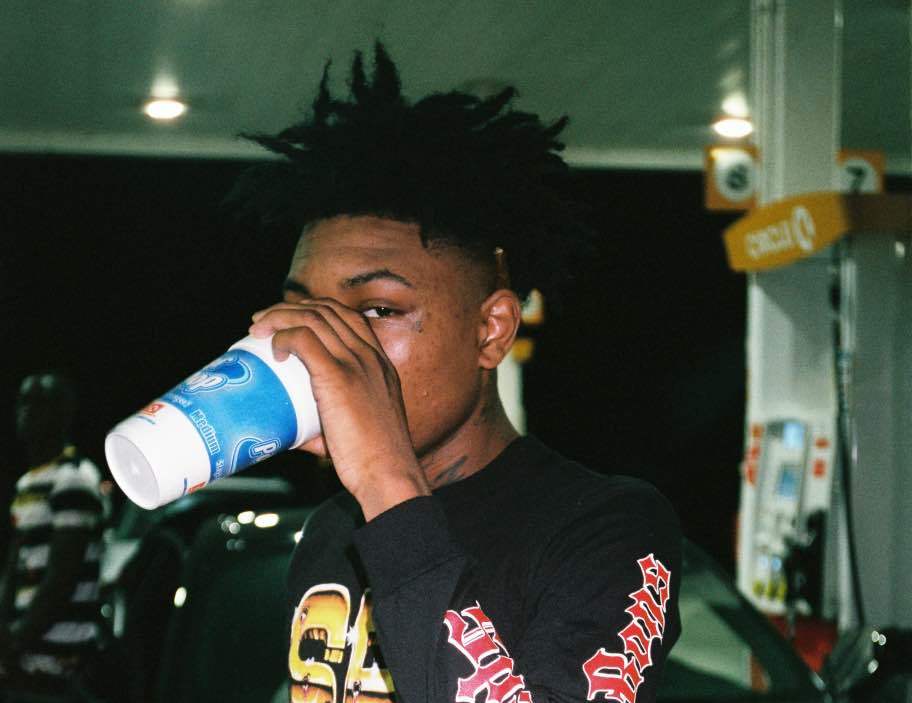 19-year-old South Carolina rapper 18Veno isn't re-writing the rules with his lyrics or delivery, but he's got a secret weapon in fellow SC producer Neeko Baby. Veno's standout tracks "Fuck Rap" and "1942"—both produced by Neeko—are powered by aggressive flows but anchored by a curious beat pairing. It's the same kind of idiosyncrasy that fueled Tay-K's hit "The Race," a wholesome instrumental that balances playful melody and effervescence with heavy bass, trap drums, and antagonistic rapping. It's a trick that never gets old, and 18Veno is doing it particularly well. So far he's only got one five-song project called R4z out on streaming platforms, but there are a few other songs on his SoundCloud.
Jackie Hayes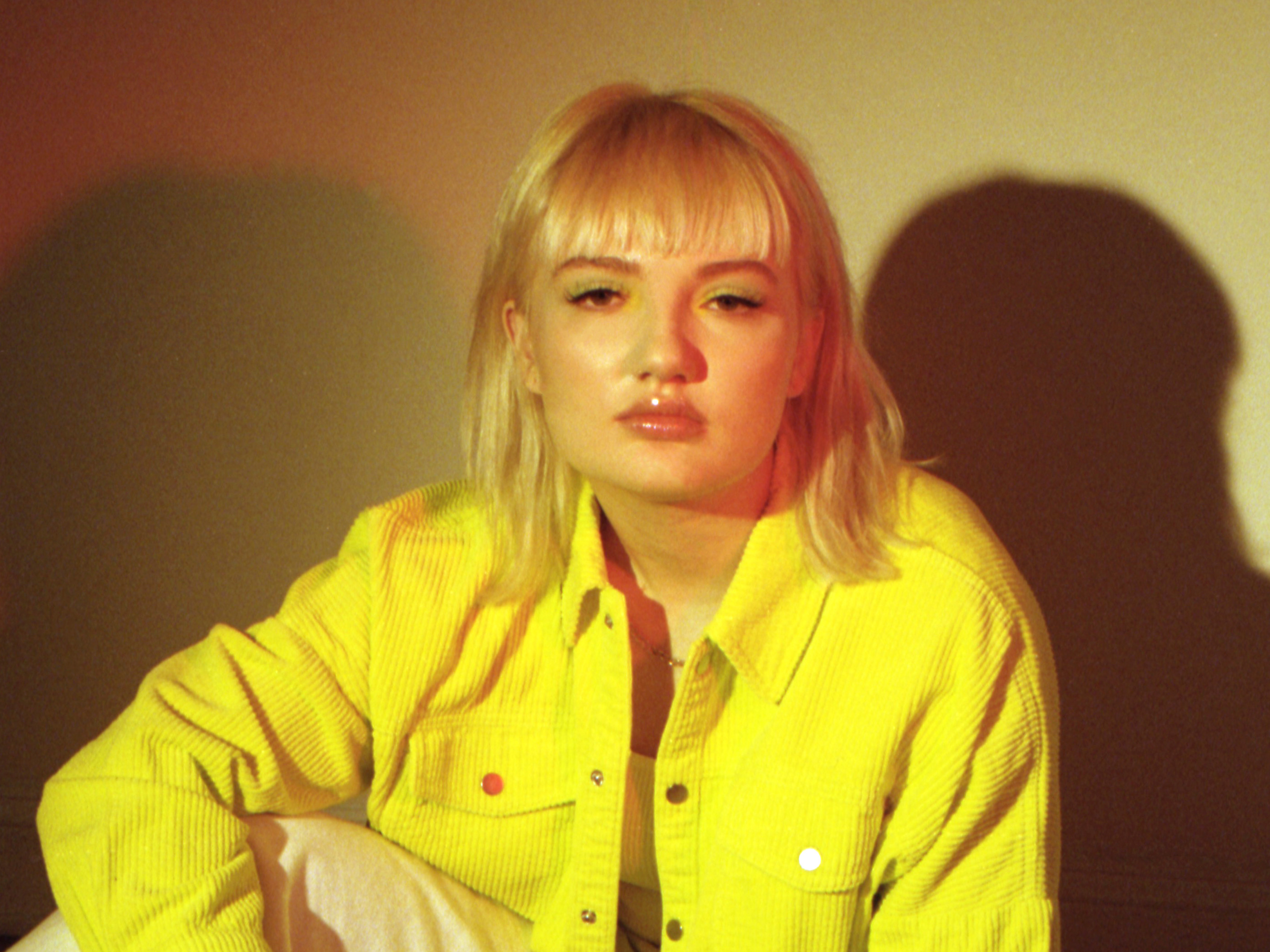 Chicago-based artist Jackie Hayes is cut from the same cloth as a lot of the emerging DIY acts on the rise right now, but she's already sounding way more confident than most. Instead of the usual hushed vocals and acoustic strumming, Hayes is ripping through crunchy, unrestrained, badass indie rock. Her 2020 EP take it, leave it was made alongside artist/producer and P&P favorite Billy Lemos, and it's a brash and exhilarating initiation. Plus, you can get through the whole project in less than 10 minutes so it's well worth your time.
"I made take it, leave it at the beginning of March," Hayes tells us. "I remember it being very cold and I had just started working at a grocery store. I wrote the lyrics in my head at work, and jumped into recording when I got home each night. I was struggling to find my place in the music world. I didn't know what I wanted to make, and was starting to feel at the end of my wits. It's not perfect, but we used what we had to make what we could."
glaive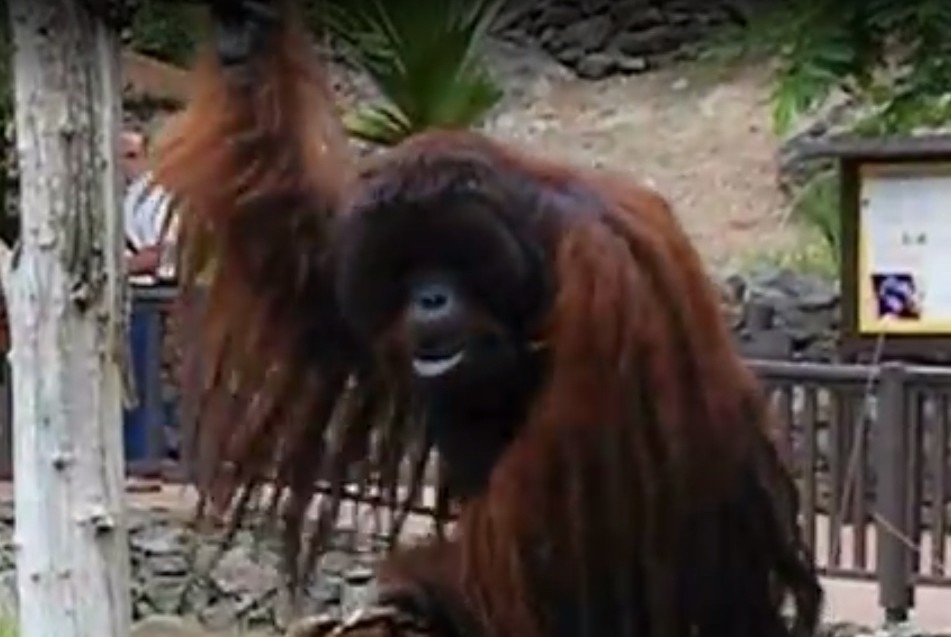 glaive is a 15-year-old artist from North Carolina who is about to enter his sophomore year of high school, and he just started releasing music this year. He and other like-minded artists connected through Discord, and he's quickly emerged as one of the most promising new artists in an underground community that's impossible to pin down by geographic location or genre labels.
Hoping to get some more information, we asked glaive for a photo to use for this post and a quote about his music. He sent the above image of an orangutan, and gave us the quote: "Shoutout Pete the number bossman." When we said we'd rather use a photo of him, he tweeted this. Alright glaive, we'll use the orangutan photo.
Like OSQuinn, glaive's music lives in this post-100 gecs world of a free-for-all approach to music where most of the rules are doused in gasoline, lit on fire, and thrown out the window. A lot of it falls under what's becoming commonly referred to as hyperpop, but there are elements reminiscent of pop punk, emo, and glitchy hip-hop that may be intentional or not.
Despite some level of almost nerve-racking volatility in the music, glaive is a natural songwriter with a gift for structure and melody. The stuff he's making now feels very of-the-moment and while it's a far cry from traditional radio pop and Hot 100 charts, it's not hard to imagine these sounds becoming more prevalent in the mainstream in the coming years. We're already seeing that start to happen with the rise of gecs and the evolution of Charli XCX. A few years ago, artists like glaive and OSQuinn might have been relegated to the underground, but the timing is perfect for a strange pop makeover. Check out "astrid" below, and hear his newest song "pissed" here.
Wesley Joseph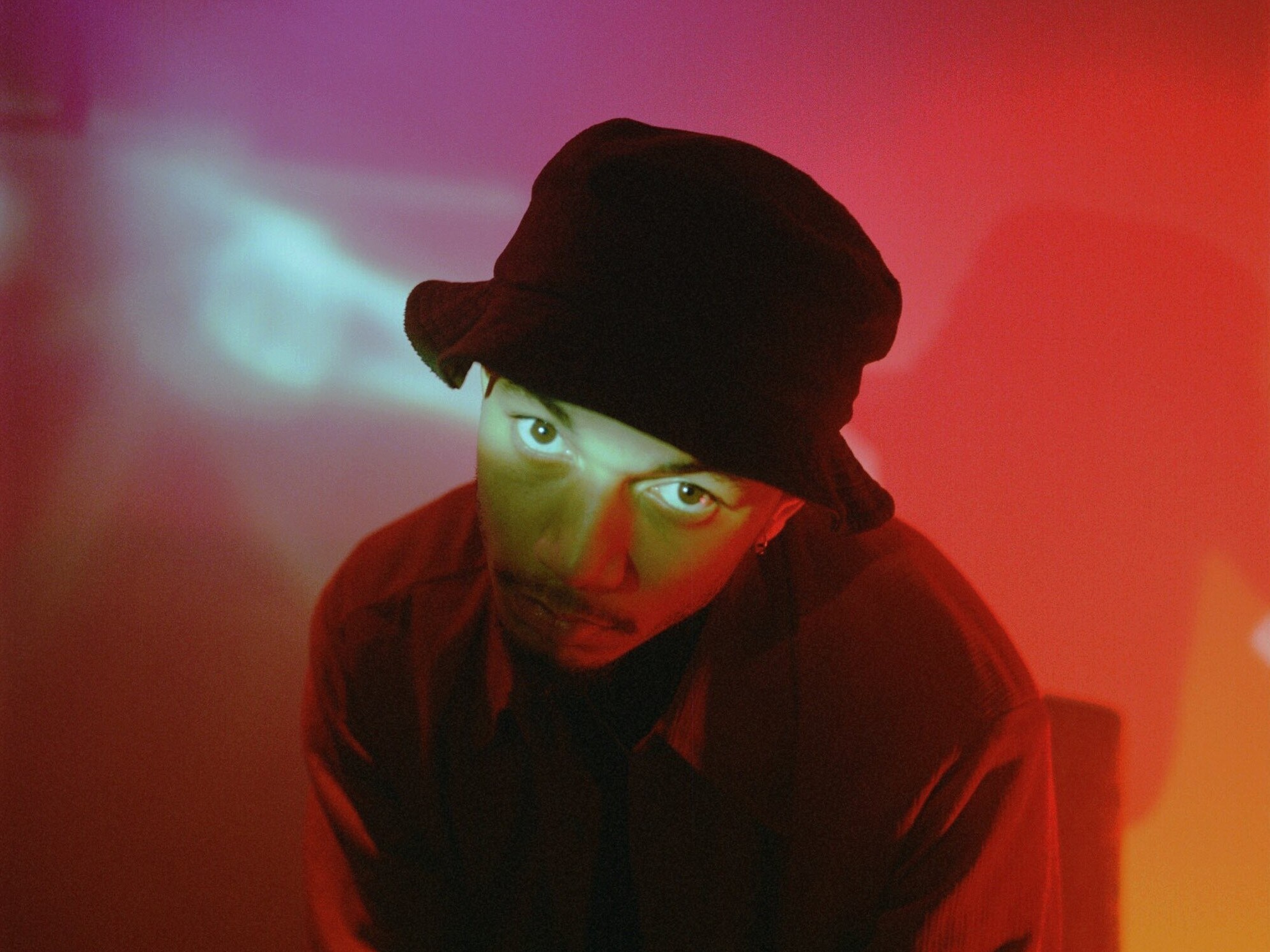 Make way for Wesley Joseph, a UK multi-hyphenate who has grabbed our attention with just three tracks to his name. You've got your ankle-breaking flows, enough spacey refrains to make Travis Scott blush, and survivor tales of close calls with Pinocchio liars and city snakes. His latest single "Ghostin'," produced by underground electronic music hero Joy Orbison, casts memory lane as a siren composite—alluring nostalgia on a lonely night.
Wesley Joseph's self-produced debut, "Imaginary Friends," is a humble anthem to stretching funds (and virtues) for all they're worth, with a third-verse beat switch scientifically guaranteed by the Pigeons & Planes Stats Department to teleport you to astral planes. If none of that's enough for you to tap in, the dude even got former Pixar technical director Najeeb Tarazi to make his "Ghostin'" music video and counts Jorja Smith as a vocal supporter. With undeniable music and creativity that stretches to directing and scoring short films, 2020 is becoming a breakout year for this rising British talent.
Chadster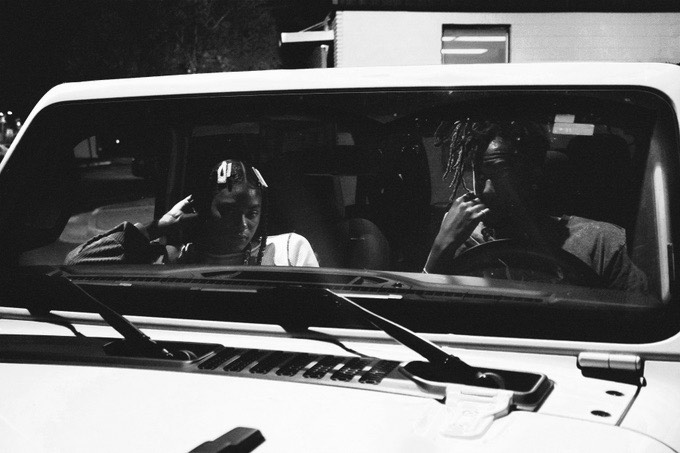 We've always found that one of the most reliable ways to find good new artists is through other good new artists. This recommendation comes directly from 6LACK. He sent over a link to Chadster's song "Lose Control" featuring MarcyStone and told us: "[I've] known them since '09 and was in a group together way before everything happened for me."
Chadster is originally from New York, but he moved to Georgia in 2004 and a few years later during school, he started linking up with other local artists, including 6LACK and MarcyStone. By 2014 he was taking music seriously and was performing local shows in Atlanta. "You gotta engage and interact on and off social media," Chadster says. "I had to make my presence felt and known."
Chadster's song "Lose Control" is R&B with a subtle hip-hop edge, but it keeps things restrained and understated even with one of the catchiest hooks we've heard in a minute. These choices are subtle but intentional: "I love the new sounds of R&B and hip-hop and how it mixes," Chadster says on how he feels about the state of music right now. "The new evolution of rhythm and patterns with new flows... I think it's time to see the new wave of artist."
Tahj Keeton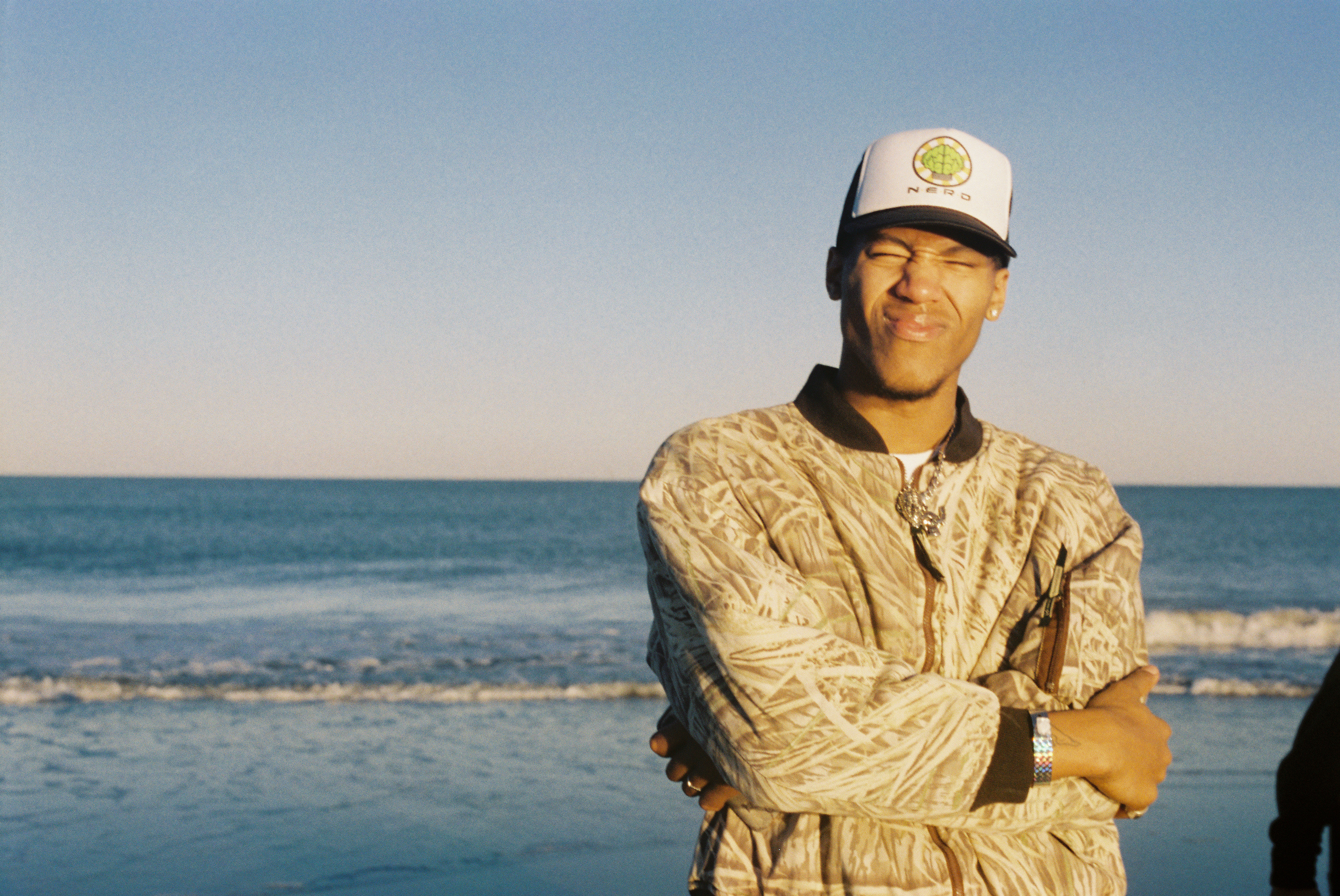 "SARF," the title track from 20-year-old Atlanta artist Tahj Keeton's album of the same name, feels like three tracks in one, veering between in-your-face punk rap, precise but understated rapping, and speaker rattling electronic production. It's a fair representation of the project as a whole—impressively versatile but with a clear vision that ties the 12 songs together.
"SARF [South Atlanta Rage Fest] is an album that's about me coming to terms with all the chaos that I grew up with and me understanding what those experiences made me as a man," Tahj tells us. "Every song on this album is a direct reflection of certain emotions that I've felt and I made sure that they reflected in every detail in what I'm saying along with the beats. I'm not in this to just rap senselessness to people, I want people to be able to relate to my experiences and help them with their own struggles while listening." 
"Most of my production team is a bunch of teenagers from overseas, AWNDREI, Uplinc, Mbwav, and Solo Otto with the exception of Anthony Dluxe, out of Houston," he adds. "These guys helped me build the sound that I've always dreamed of making. I feel like I didn't have all the resources I needed before this album, but I slowed down and took time to get the details right. It turned into this beautiful cinematic experience that feels like the score to my life's movie."
Tahj has been building towards this project for years, and it shows. Listen to SARF here.
Alycia Bella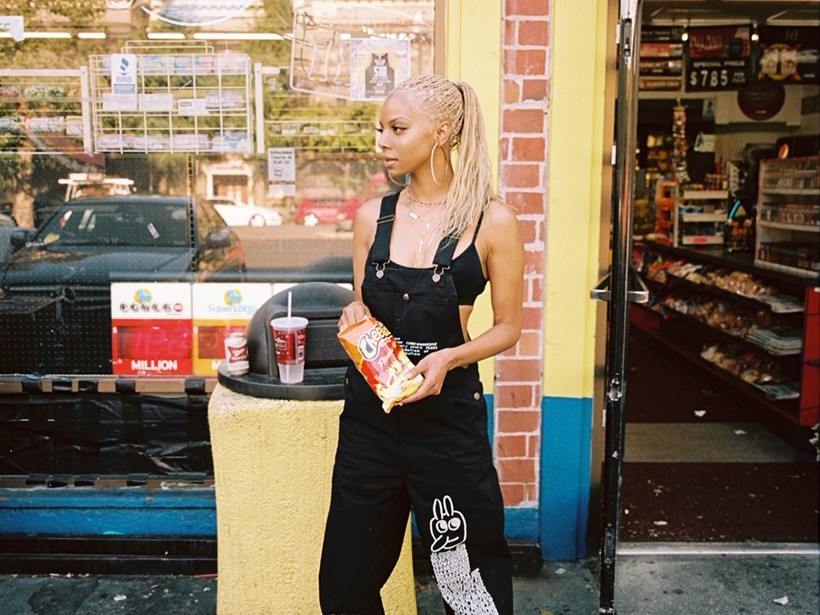 "My album is a dreamy collection of memories, re-occurring themes and patterns about my super sad love life. Although it's about dark times, the frequency of the music is cathartic," Alycia Bella tells us of her forthcoming debut album, expected this year. Alycia Bella has already lived multiple lives, appearing on TV, in movies, and music videos, and working as a singer and songwriter with heavy hitters like Justin Timberlake and Frank Ocean.
"What I learned through working with those artists is to honor your true feelings no matter who you might offend and to trust your process all the way through," Alycia says. "Use your intuition as your GPS. Allow yourself to suck sometimes because if you're scared to be wrong, you'll never come up with anything original." This year, she's (re)introducing herself through her solo music, starting with the softly spoken R&B of "Bloom" and the woozy, dreamy "Seasons."
A new single is set to come out soon, then the self-described "millennial soul" singer will set her sights on her debut project.