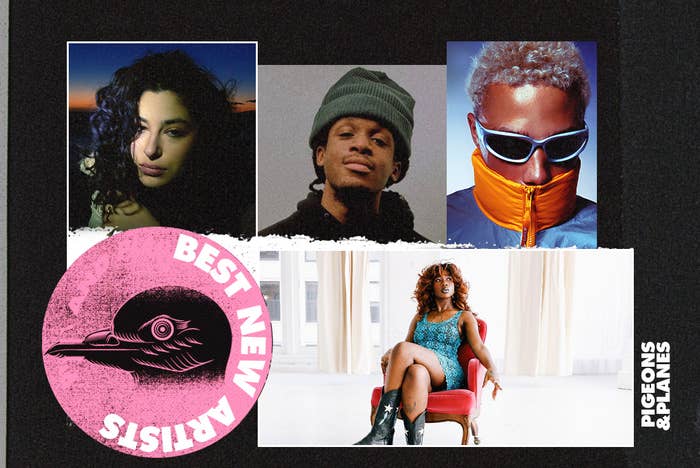 CONNIE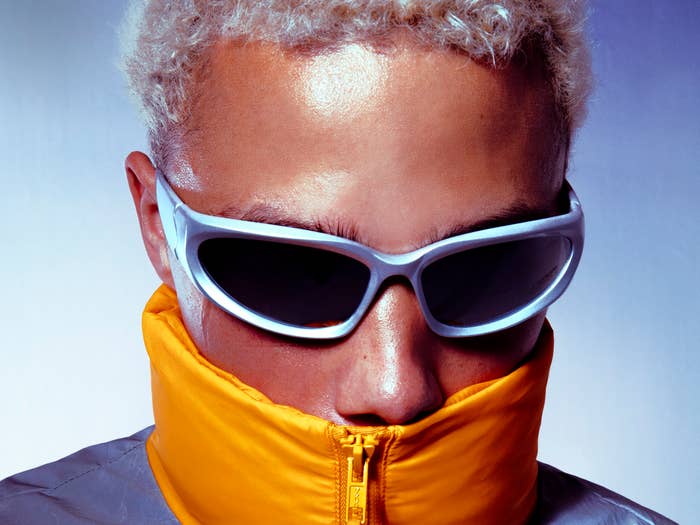 CONNIE's sound isn't for everyone, but it always takes artists pushing the boundaries and working on the fringes to move music forward. Originally from Rockford, IL and now based in Los Angeles, CONNIE is a producer with some impressive credits under his belt, but his focus right now is his upcoming mixtape and sonic world he's creating, which he calls Hi_TEK.
"I would describe it as extremely unique and very, very polarizing," he says. "It takes a lot of inspiration from trap, punk, hyperpop, and various forms of electronic music like gabber, drum n bass, hardstyle, and industrial music—but it's not a derivative or imitation of any of those. Hi_TEK is its own thing. It can be really shocking and abrasive sometimes, but I feel like one day it's gonna be really important to the big picture of music." He adds, "I don't wanna spoil too much about the project, but the production is insane and there's some really crazy artists on it that people probably wouldn't expect me to be working with. It's the most stimulating geek music I've ever listened to."
Even if you haven't listened to CONNIE's recent tracks like highlight "GS1" with ZelooperZ, the booming "S.Y.K." with Merlyn Wood, or the spiky, intense "ELECTRO_SHOCK_THERAPY" with Nascar Aloe, you might have heard his production work across many collaborations with JELEEL!, including the viral track "DIVE IN!" The pair's relationship runs deep, starting as online collaborators and eventually moving to LA at the same time in 2019.
Taking inspiration from larger-than-life artist-producers like Daft Punk, SOPHIE, Pharrell, and Metro Boomin, CONNIE is building out his sound and pulling in unique voices to accompany him. "I just get excited thinking about all the different textures I could build around their voice with," he explains. "Another huge thing for me is if they're open to trying new things. I don't want to sit in sessions with someone and make a bunch of songs that sound exactly the same as what another artist has already done."
"To me, the most fun part about making music (or any art) is just experimenting," CONNIE says, in summary of his approach. "Whether it's a really beautiful pop ballad, or some crazy trap beat, or some piano house music, I want try a new take on it." It's hard to know which direction he'll bounce next as far as collaborators or production, but CONNIE is bringing new, punk energy to the intersection of rap, electronic, and alternative music.—Alex Gardner
Cisco Swank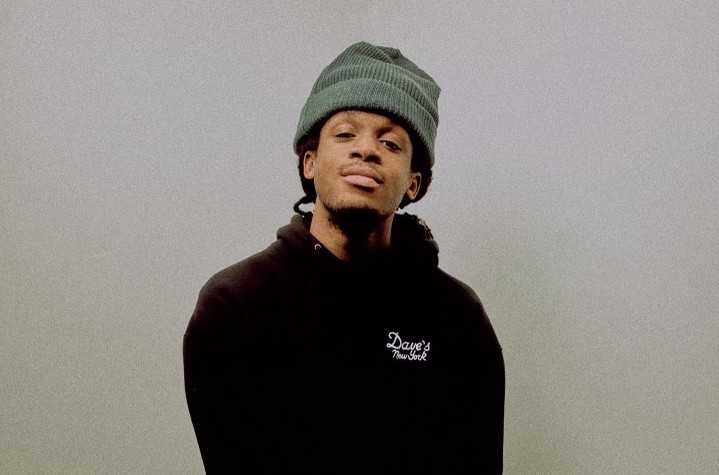 A graduate of the esteemed Berklee College of Music, Cisco Swank is a multi-instrumentalist/jazz pianist based in Brooklyn. He has collaborated with critically acclaimed acts including Saba, Phoelix, femdot., and drummer Luke Titus.
As someone who is mostly ignorant when it comes to music theory, this doesn't mean a whole lot to me. I still use words like "wonky" to describe chords, and when people start using numbers to describe time signatures, I get antsy. I think of music in terms of how it makes me feel, the shapes it takes, the way it moves. I know these outcomes all tie back to the theory in some specific ways, but those aren't things I can speak to. 
On Swank's latest single "All The Same," he's surely putting his sophisticated knowledge of music theory to good use, but even more importantly, he's applying those skills so that even dumbasses like me can feel it. "All The Same" is a supremely catchy pop song with chunky bassline, a couple of off-kilter progressions, a staggering piano solo, and a touch of dissonance that scratches an itch a clean power chord could never. It's a song that showcases artistic sensibilities similar to contemporary legends like Thundercat, Steve Lacy, Pharrell, and Tyler, The Creator—able to both challenge and satisfy listeners.
"I just try to make interesting music," Swank explains matter-of-factly. "Something that's digestible but also harmonically/sonically dense without overdoing it. I for sure would say I have a more ambiguous sound that blends a lot of different styles of Black music: jazz, hip-hop, neo-soul, gospel. I feel like I just want to make quote, unquote 'jazz' fly for people who didn't grow up listening to it or studying music at a conservatory."
Mission accomplished. 
Cisco Swank's next single "No Funny" is coming up next week, and his album More Better is set to arrive on May 31 via THANKS Recordings, along with a tour in the summer.—Jacob Moore
Alex Banin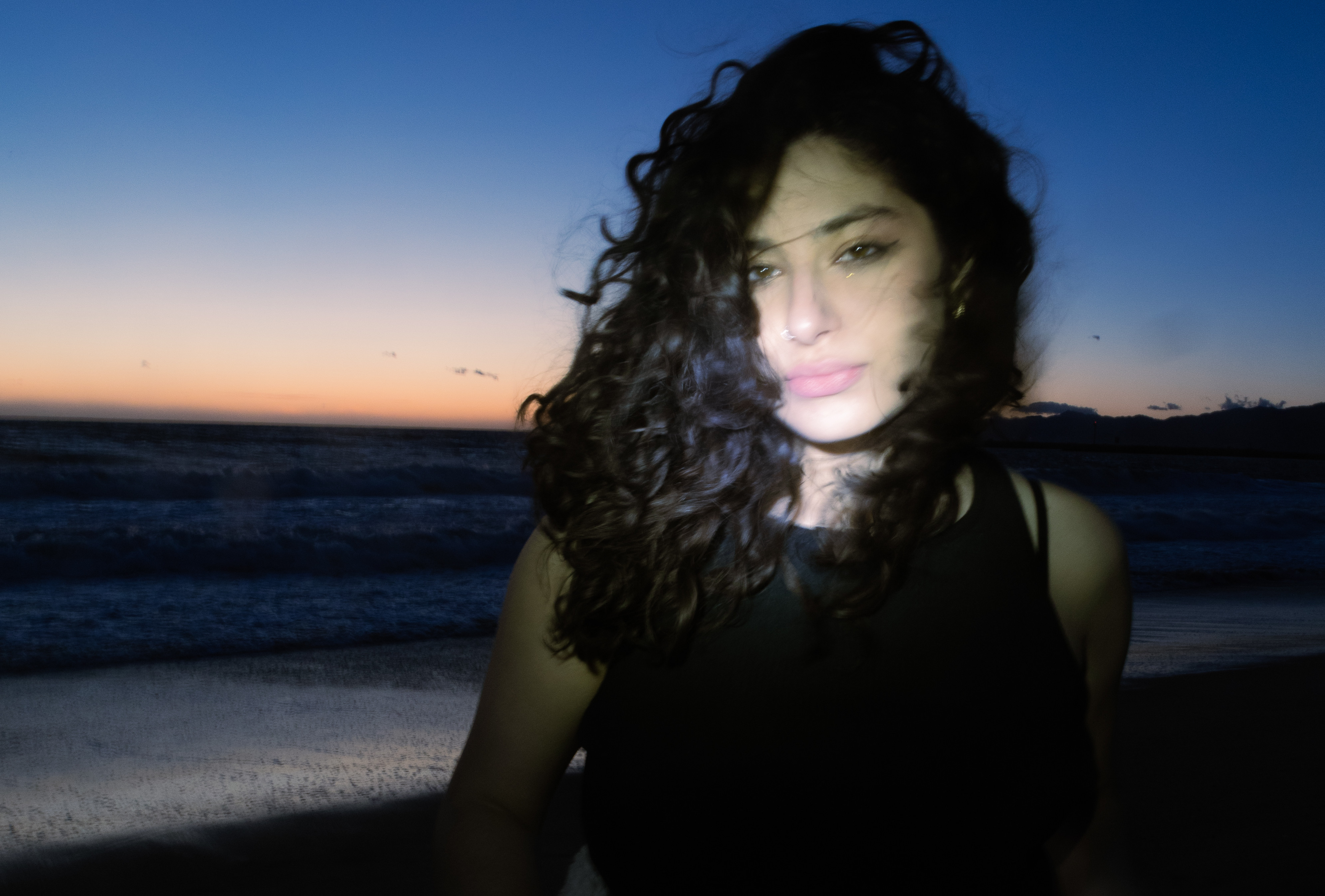 NYC-raised, LA-based Alex Banin has been making noise since her debut EP DID I IMAGINE came out in 2021. The project featured production from Chuck Inglish and a feature from Saba on standout "Rolling." It took her years of work to put together, and as we go back to it now, we're realizing how good it is.
But unfortunately, I missed that. My introduction came in the form of Banin's most recent release, 2023's "Doc Whiler." It's a peculiar song—no drums, just the thumping of a hand against the body of an acoustic guitar. The spellbinding instrumentation sounds like it's drifting in and out from a distance, and the irresistible chorus hits like a sucker punch.
Across all of Banin's work so far, and especially on "Doc Whiler," it's the vocals that anchor everything. Her voice has the strength of a traditional R&B singer, but elements of laid back pop and powerful soul keep things unpredictable. It's easy to imagine Banin nailing a polished hit, but what she does instead is far more captivating. Even the vocal stacking feels like the product of deliberate decision-making—sometimes a subtle background layer will decorate a hook, and the effects feel like they're intentionally not the most obvious, cleanest option. It's loose, slightly rough around the edges, and it's that magical human touch that makes "Doc Whiler" such a gratifying listen.
We don't know a lot about Banin's upcoming plans, but on where she's at creatively right now, she shares: "I've become obsessed with capturing how I felt during certain moments in my life—to make music through an emotion rather than a sound or aesthetic. I don't know if I'll do it forever, but for now, it's helping me process these really impactful moments in my life. I'm excited for this next body of work, for allowing me to move on from moments I find myself constantly reliving, and to hold a part of them forever in song rather than in my body."—Jacob Moore
Nia Archives
The "new" part of Best New Artists is always somewhat subjective, and even more so as scenes and subcultures are able to exist with very little crossover, separate moons orbiting the same planet. If you're paying close attention to the world of dance music and evolution of jungle and drum & bass, you'll already be familiar with Nia Archives and her impressive accomplishments—from DJing raves all over the world, to picking up awards in the UK, to millions of streams, to recently closing out the Sonora Stage at Coachella.
While DJing is one aspect of Nia's talent, her voice as a singer, skills as a songwriter, and quickly evolving production is introducing her to a wider audience. On March EP Sunrise Bang Ur Head Against Tha Wall, the young British artist provides six different moods and sounds, from the swelling strings and vulnerability of "So Tell Me" to the neo-soul adjacent "That's Tha Way Life Goes," lovesick "Conveniency," or party starting sample-driven "Baianá."
Inspired by soundsystem culture but equally by icons like Grace Jones, Erykah Badu, Angela Davies, Lauryn Hill, Nina Simone, and Maya Angelou, Nia Archives is fully in control and has a clear vision. "What I'm presenting is me, 100%. Sometimes when other people get involved in the process it can take away from your vision. I direct and shoot my own videos, make my own artwork, produce my own songs," she tells us in a new interview. "I think of it as legacy. When I'm not alive, this is hopefully what I'll be remembered for, so I want to fulfill that inner passion and my inner child to the fullest." At 23 years old, Nia Archives is just getting started, but all signs point to a career of lasting impact and inspiration.—Alex Gardner
Patrick O'Neill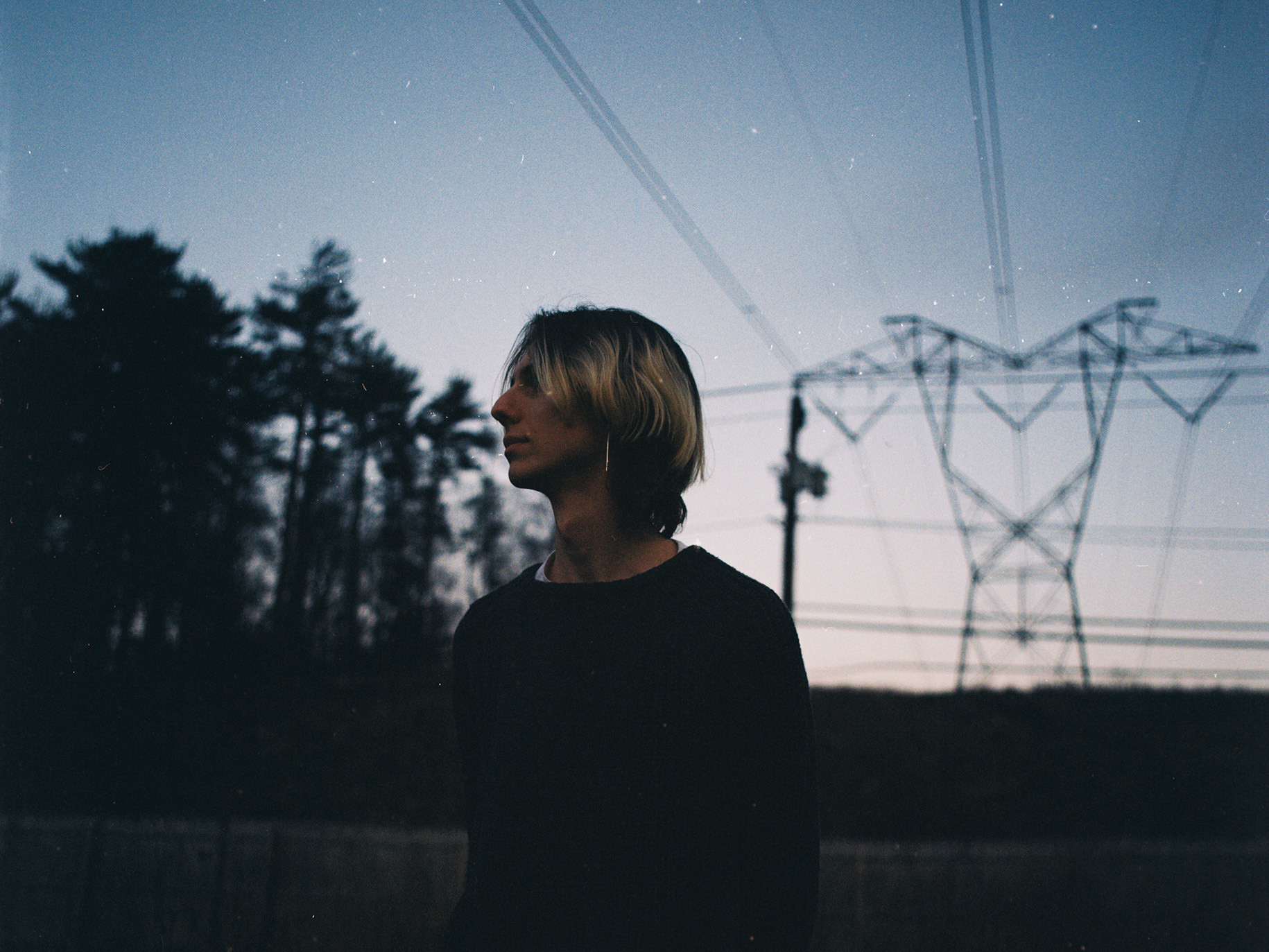 You're sharing a seesaw with your childhood bear, except he's grown by the dozen and looking at you a bit intensely from above. You think: fuck, you're the size of three houses. How the hell am I heavier than you? 
Patrick O'Neill has a funny way of finding equilibrium. The 21-year-old is making music that feels both accessible and jarring, and through that manages to earnestly capture the turbulent emotional experiences that make up human nature. His latest album, I Am Having So Much Fun, is a testament to this—from its cover art, a gigantic teddy bear infiltrating the backdrop to a nostalgic midwest emo tape, to its amalgamation of genres and vivid lyricism. In a time where music is spoon-fed to you, O'Neill finds a way to quietly command attention through his storytelling abilities, veering into unknown but enticing territory.
I Am Having So Much Fun finds O'Neill sonically come into his own. Abrasive electronics are countered by softer vocals, which, as soon as you start to feel a little complacent, are swept away by heavier production or more lucid effects. It flits between indie, pop, dance, and more industrial stylings; it's all about juxtaposition. "Swallow (pride)" captures the feelings of loss, unpredictability, and inevitability of relenting forwards ("Felt the planets rotation right under my feet / If I swallow my pride can I finally be free"), its abrupt opening echoing the sentiment. "Bouquet" closes the album in a sweet spot; meditating on the fallibility of being human, but seeing the ways in which it's beautiful too ("I am not remarkable or outstanding / I am just learning").
Looking to his inspiration, O'Neill cites cult icons such as Patti Smith, Wilco, and Nick Drake and contemporary artists like Sleigh Bells and 100 gecs. Initially drawn to more straightforward pop, he started playing guitar at 10, and by 16 had saved up enough money from a hospitality gig to begin to produce via Ableton. "I spent 3 years making hot garbage but during quarantine, I started experimenting more and eventually got to a place where I started being happy with my music," he summarizes on his sound, revolutionizing his approach after discovering artists such as SOPHIE.
Born and raised in northern New Jersey, far out from any major city, O'Neill soon turned to online scenes. It was here, in Discord, that the P&P team came across "Hands," a gateway to the rest of O'Neill's sound. "I managed to find community with some other SoundCloud musicians on Twitter and that really inspired me to do my own thing and try to make more interesting music," he says, having found his place largely through these online communities. "Just so I don't go on for too long, I'd say Goop House and Dialtone had the biggest impact on me as a musician."
Moving forwards, O'Neill's direction isn't easily predictable which makes it all the more exciting. That said, he's determined to follow his instinct: "I just want to make music that makes other people feel the way that my favorite songs make me feel."—Rani Boyer
Kara Jackson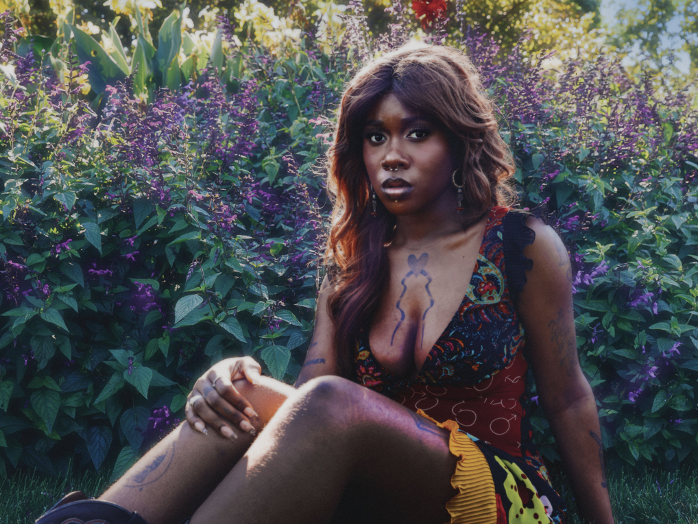 Kara Jackson's album Why Does the Earth Give Us People to Love is as much an existential listening experience as it is a plainspoken narrative of her own journey through love and grief, dragging her heart, and yours, through the mud and back again. The project follows Jackson's 2019 self-released A Song For Every Chamber of the Heart, a four-song EP that examines similar questions of love's duality accompanied only by acoustic guitar. 
Four years later, the Chicago native and former National Youth Poet Laureate has boldly shifted direction, delivering her debut album—a mirage of folk and country-inspired tracks—this past April. Contemplating themes of death, timing, and the fate of our loved ones through layered metaphors and blunt epiphanies, the result is a free-spirited and unconventionally driven project that highlights the artist's emotional and creative toolbox.
Explaining how her poetry background connects with the music, she says, "I think poetry lends me a foundation of what striking writing is. Through learning the craft of poetry I learned how to wield language with intention, considering form and style, and how to communicate something uniquely… but I like writing songs because, unlike poetry, I think songs are more forgiving."
Kara Jackson's music reflects the impermanence of love and grief, demonstrating that neither storytelling nor life is linear, but both are equally important in constructing who we are as people. In the song "brain" she shines an encouraging light on the vulnerability of letting yourself be loved, but by the next track "free" she switches from lover girl to cold and guarded, contemplating the cost of love and its inevitable sacrifice. On the standout song "d*ckhead blues," Jackson reminds us that sometimes life and experiences aren't actually that deep, but instead filler chapters with guest appearances from men who waste her time.
Hometown friends KIANA, NNAMDÏ, and Sen Morimoto helped Kara bring her pain and healing to life on Why Does the Earth Give Us People to Love. "They really helped me push the basic demos of the songs into the more nuanced songs that I imagined in my head," she explains. "I think it was important for me to work with people I know because a lot of the process relied on intuition, just adding sounds that felt right."
As a poet, Jackson understands the power of words, crafting complex verses that leave a residual question mark after the song has ended, a testament to the poignancy of her lyricism and emotional investment in creating music that lingers like a self-guided therapy session. While her melodies may shift in a matter of minutes from heavenly harmonies to childlike word sequences, she's careful to never confuse individuality with a lack of substance. In other words, her unpredictable methods are not without purpose.—Sundhya Alter