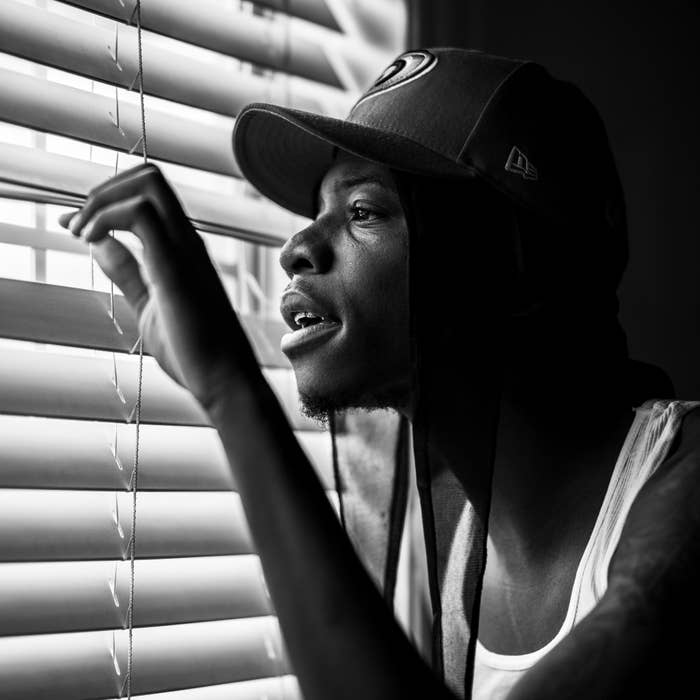 Throughout the first few years of our lives, it seems fairly easy to pick up new friends here and there without much effort. However, as time goes on and situations change, we soon realize the quality of friends we have is far more important than the quantity. By the time you're in your mid-twenties, the inner circle gets smaller and you learn to appreciate those who have been you through thick and thin over the years.

As the summer begins to heat up, North Carolina rapper WELL$ returns this week with a new single that doubles as a party starter and an anthem for friends who have been around since day one. For his new single, "Day Ones," WELL$' usual gritty tone effortlessly floats over KOMODO production that samples Crime Mob's 2004 hit single "Knuck If You Buck."

Ahead of the release of his forthcoming project All Kings Get Their Heads Chopped Off on June 8, WELL$ takes a moment to get a bit nostalgic and show his appreciation for his Immaculate Taste crew. "'Day Ones' is about a simpler time, before I was a rapper," he explains. "It's also an ode to the people who have been a part of my journey from the beginning and continue to be there through all the ups and downs. Immaculate Taste over everything."

Listen to "Day Ones" below.