Theophilus London has already lived a million lives. From buzzy new rapper in the late 2000s and early 2010s to Kanye West collaborator to proto-fashion influencer, he's been an influential figure since he first emerged out of downtown New York's art and music scene.
His seemingly surefire ascent was partially derailed by a turbulent partnership with Warner Music, but speaking to the 32-year-old polymath in 2020 it's clear that his passion for music remains. He's fresh off the release of Bebey, a joyous, eclectic album several years in the making that features high-profile collaborations with Tame Impala, Raekwon, Lil Yachty, and others. 
Bebey takes the best aspects of London's music—his easy, cool demeanor and deep bag of flows and deliveries—and uses them on songs ranging from disco ("Only You") to grimy trap ("Whoop Tang Flow") to new wave ("Revenge"). But while there's a buoyancy to the record itself, London knew this was a critical juncture in his career after not dropping a studio album for more than five years.
"I'm a voice. So I can be a voice on reggae, I can be a voice on country, I can be a voice on rap. I can be a voice on whatever," he says. "But it's like, I knew I had to finally get a cohesive project together or my career would be over. "
Shortly after the release of Bebey, we spoke to him about his new musical direction, starting his own record label, and shedding the concept of "Theophilus London, fashion boy."
You've been working on Bebey for a long time. Some of these tracks like "Revenge" have been around since 2016.
I recorded over 60 songs for this project, most of them were made in '17, '18, and mixed in '19. I had the album ready Summer 2018. I remember Virgil [Abloh] had just finished his Louis Vuitton show. He was on vacation taking in the album, we're designing artwork, and my team's holding me up like, "Man that's corny. You drop the album now, then boom, everybody has it." They're like, "Yo, let's flex it out until 2020." The plan was really 2019, but circumstances happen where I faced some struggles and boom, 2020.
Which other songs that made it were several years in the making?
"Whiplash" was written over three years. We're on tour with Mark Ronson, and me and Kevin Parker [Tame Impala] take a liking to each other. We hang out every night after his shows. He comes to me one night and we're both drunk and he's singing these lyrics and playing a beat from his phone. I love the beat. I take it home and the lyrics finally come to me at a house party that I threw. I was like, "Holy shit."
So, I started recording on my phone microphone, and I just sent him a thing like, "This is it. I've got the verse" or "I got how to structure the song." But a record like that, what are going to do? Like, "Oh, lemme write a verse." No, you've got to Tarantino this shit. You've got to depict a film within a record like that. It's already a soundtrack sounding song, so you have to produce and write a powerhouse. Tame Impala [plus] rap, that's like Run-DMC working with Aerosmith to me. I looked at a collaboration like that, it's important for music. It's important for the youth that two artists from genres like that collaborate from time to time to give you a new perspective on music.
"It's important for the youth that two artists from genres like that collaborate from time to time to give you a new perspective on music."
Tell me about the other track with Tame Impala that appears on Bebey, your take on "Only You" by Steve Monite.
That song came about because we were bored working on "Whiplash," and I was like, "Oh, we should do a cover, man. You're a fucking rare bird. I got you in the room right now. Let's do as much as we can." I'm like, "What else you got on that laptop?"
Did you introduce him to the original or vice versa?
He introduced me to the record actually. I'd heard it, probably from a cute girl's playlist, all that shit. I didn't know Steve Monite prior. I don't know who that guy was in the suit. I'm just like "Yo, this song is fire. Let me start listening it. Let me pick up his mannerisms." It's like playing a role in a movie. I love covering records. "Revenge" is a cover. Well partially a cover, because we like putting our own lyrics and shit sometimes, and  Ariel just goes off the cuff and just makes his own notes.
Clearly, the concept of an album is still important to you, but you also did seem to release some of the songs as they were finished to put feelers out there.
I know people were, "What the fuck is he doing?" That was like me just getting back into the gym like, "Alright, let me throw a jump shot up. Let me see which one is going to stick. Alright, we missed on this one."
"Pretty," nope, let's tuck that one back in. Here's "Cuba." All right, shit. We got trigger happy and put out "Only You" and "Whiplash" on the same day. Virgil was premiering it on his show, and [we had] no release date in mind yet. I'm just fucking throwing jump shots out there.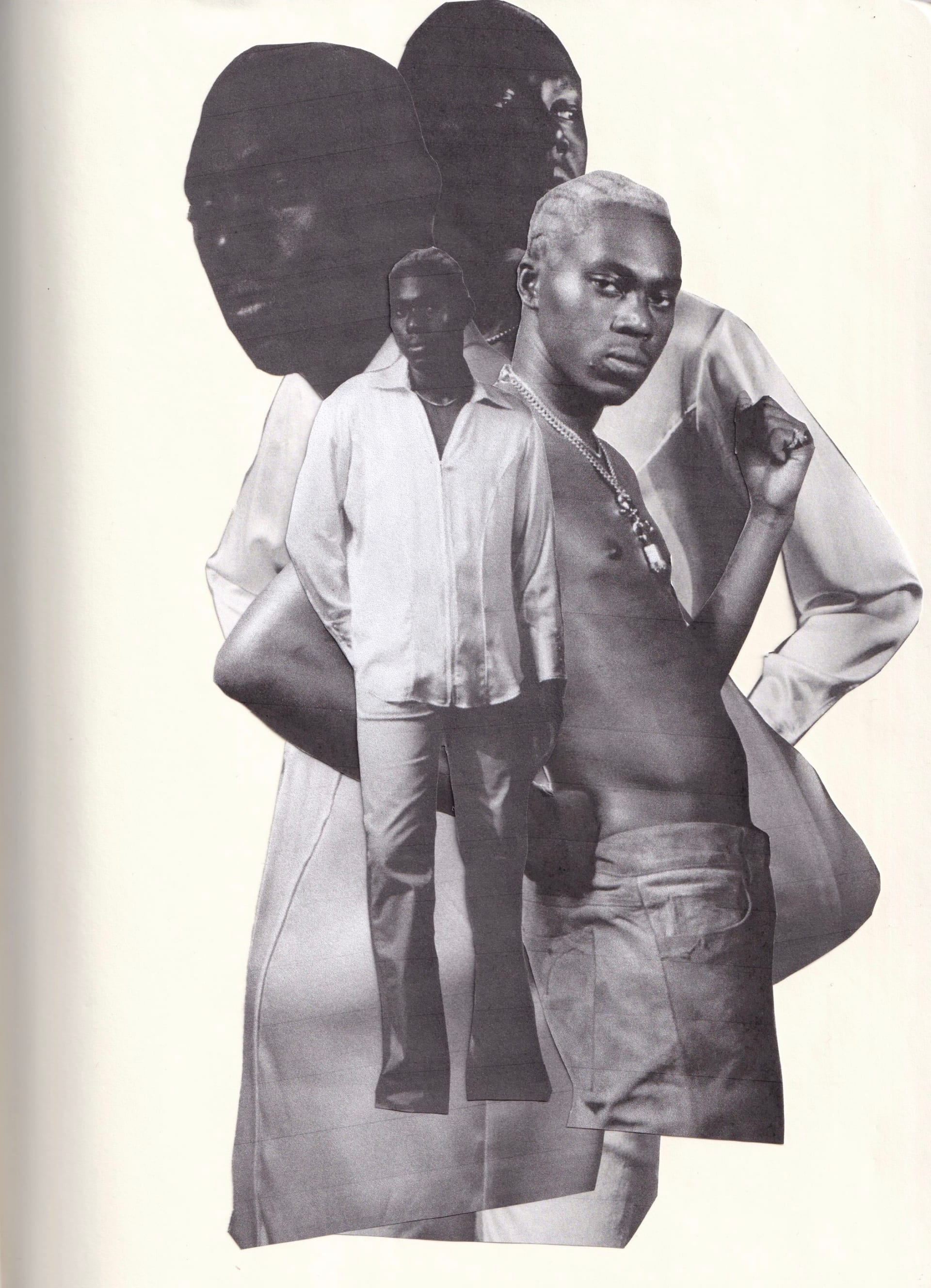 Do you think people sometimes get too rigid about that sort of stuff, always worrying about needing to have the next thing lined up before dropping a song? 
I used to stress on stuff like that, and this album was me getting over that. I'm just stressing on the fact that I would never take this long to put out another album again. I know that. 
What I did was basically break that whole image of "Theophilus London, fashion guy. Headed to Paris before a rap battle." I'm in fucking Rolling Stone showing my record collection. I got tired of that shit, going to fashion shows for five minutes. Waking up at 9 a.m. to take a photo to put on your Instagram, and be like, "I'm sitting next to Bella Hadid." 
How did you grow as a musician after setting that goal to bring your music more to the fore?
As a producer, this album was about sitting alongside Kevin and making decisions, us having argumentative moments.  I even had him singing on a Giggs record that I produced for Giggs' album. Yves Tumor was in the studio. I've got records with Miley Cyrus right now. I've got more records with Kevin, Ariel Pink. I'm just excited, man. I've got a new side project. Musically, I've grown so much. I'm excited this album is out, because this is the next chapter in the story for me, and it continues further.
It sounds like you're kind of producing in the Rick Rubin mold, both doing the nitty gritty and approaching it from more of a bird's eye perspective. I know that to record Vibes you isolated yourself for a while. This album was so collaborative, but was there a period where you needed to do that with Bebey?
Definitely. There were several moments...I think I had to break that image of being a fashion boy. I remember one time on my little hiatus pilgrimage, [FKA] Twigs came over to my house. She was just about to blow up, like really come out with her music.  She was working with [ASAP] Rocky her first time in New York. She asked if I'd take her around, so I'm like, "Well, I got to go to these fashion shows G, you want to come?" She's like, "Okay." She's funny, she brought her MPC with her, and little did I know that was like her fashion accessory.
One thing she told me, she was like, "You're mad cool. Your music is sick, but it doesn't translate right now. People think of you as this Chanel fashion boy." And I'm like, "Damn, really?" I don't really care about changing perspective, but I'm just like, "Damn, that's what people think, huh?" There have been a lot of fashion photos. There has been a lot of hanging with Kanye and Virgil.
I'm more of an energy than [just] a fucking fashion boy. I would definitely be at rap battle before Paris Fashion Week this time. N***as ain't fashion bros. I might spit a freestyle right now. I'm back in that music ethos. There's artists coming to my crib every night in Koreatown. They'll just be like, "Let's get this shit together." 
You said Lil Yachty could be the Paul Simon of hip-hop. I thought that was such an interesting comment.
I know he's feeling that. I know he's making his new record right now, like, "I'm going to fucking show these people." Kind of how I made this record. Boat's my family. I was like, "Man, that's interesting because [what you're going through] is what happened to me." You're young and you're just going everywhere. But you're vulnerable, people could play you. There's people that love you, too. I wanted to be one of those guys, like how Kid Cudi was for Travis [Scott]. Like, I fuck with Lil Boat. I've seen some stupid comments, they're like, "Oh, Lil Boat on the album, that means it's going to be mid" or something. This chitter chatter on the blogs and shit. I would love to produce an album for him. And I'll make him Paul Simon-ed out.
I think Yachty has faced pressure to constantly put out new projects. I've spoken to artists about the sense of burnout that occurs when you feel like you can't take your time and have to rush out more music. Sometimes you just need to create slower, both for your own mental health and to make quality work.
Yeah, or to make something bad, too. I want to hear a bad Drake record—not a bad one, but experimental. Like when Kanye did 808s [SINGS "LOVE LOCKDOWN"]. Then he changed the whole ethos.
Or André 3000, I respect him. Respectfully, he's like, "No man, I'm good." Like, "Not today." [He] wakes up again, "Not today." It's okay. I can't wait to see what he does next. It might be with a flute, or something. Whatever it is, I'm going to appreciate it. He doesn't have to fucking keep rapping the same way.
I'm also just happy I'm delivering, too. Just seeing Zion [Williamson] play last night, that's how I felt with Bebey coming out. I've been sitting on the bench, watching my peers, watching Travis, because that's my guy. We don't talk as much as we used to because he's in the sky, he's putting on for Houston. Watching my peers for four years just play, you got to do some mental health checks. Like, "Man, I want to get out there and fucking play, but I got to keep practicing the jump shot. I got to make a statement. I got to say something. I can't just say, 'Hey, I'm Theophilus, and fuck you.' I got to say something."
"Just seeing Zion [Williamson] play last night, that's how I felt with Bebey coming out. I've been sitting on the bench, watching my peers."
Speaking of songs that make a statement about you, I wanted to ask about "Cuba." I know that's one of the most autobiographical records on Bebey and it alludes to your Caribbean heritage. When you make a record like that do you feel like there are still things about yourself you need to educate people on? 
No, I don't think of it like that. That song, to me, it's like a Picasso in a sense. It makes sense in his head. I've always been like that. In "Cuba," the hook, it's like a love song. I realized that there were no sad songs on Bebey. I wanted an emotional song where everything's not working out.
But then when I got to the verse, the beat was like—man, it's some Mike Dean kind of vibes. The way I started distorting the bass lines and stuff. That's when I rap, on some Kanye vibes. I wanted to just touch on how kids were uncomfortable with my darkness, and me looking different. And me having to get comfortable with how fucking crazy my name is. Not liking it, to liking it. All those small little things.
That's a song where you deploy the rap verses very strategically as opposed to singing through the whole track. 
I'm trusting my first take. 'Ye does that. He'll just mimic it, but then it's like, "Are you at your best? You're gonna do something from your soul, but is it the best version of your soul?" Makonnen did that, Juice WRLD, rest in peace, [he did] too. He went in there and freestyled. Mine is not like that, because I'll keep making edits of it, I'll keep working on it. In the end, I'll make sense of it. And some songs are not for me, some songs are for me. But it's easier for me to do this singing stuff. After this album, I'm [planning to] do this record called Mr. Ree, which is five songs in, and it's going to be consistent rap stuff.
I wanted to ask about "Seals" and its reprise. I saw that you actually had the idea for that song almost 10 years ago. What made it the right time to put it out, and why did you want to do it in two different iterations?
Because I had a moment when I was like, "Let me see what's in my laptop." I worked with so many producers like Hudson Mohawke, Kanye West, etc. I just pulled up everything, all my old sessions with Mark Ronson. I got a 12 beat pack that was shared to me and Frank Ocean from Kanye. I'm bringing up everything.
"Seals" came up and I was like, "Holy shit, I've always wanted to put this on the album, but I never knew how to produce." It was sick, and it came out perfectly. I just walked around with that recording for a year or two. I was with the artists like, "Come in my hotel room at four in the morning. We got my studio set up in my hotel room. Looks just like any studio, and we're recording."  Sometimes we used the hotel window panels as a booth, and just going behind the shades. I had different artists, like some girl played the flute, somebody added strings. I got Elon Rutberg from Kanye's crew that helped write, "Blood On The Leaves," on some Broadway shit. He's singing on fucking "Seals." I got Ian Isiah, crazy like Brooklyn like. Then Lil Yachty, who loved the song. 
It's an interesting challenge to have a song be that collaborative and still feel like it's distinctly yours.
True. On the "Seals" reprise, I'm doing spoken word. I don't know if this will depreciate the record, but I literally just googled "Deep poem,"  and started saying the words. I'm not on the record singing, but what I'm doing is conducting it. I'm on my Yeezus or Dark Twisted Fantasy shit, like how he would use Fergie as the instrument, or Rihanna as the instrument, or Kid Cudi as the instrument. How he would think, "I might bring Travis in right here, or bring Raekwon, or a Rick Ross verse at the end." Like, holy shit, this is a symphony.
I was supposed to get [Playboi] Carti and Sheck Wes on "Whoop Tang Flow." I'm still working on that. Shout out to 'Ye, me seeing Pablo happen the way it did. I'm still going to work to get Sheck Wes, but Playboy, he's like a fucking Pokemon, you've got to find him. There's enough love between us for him to be like, "Yeah, I'll do it." He can record it on his iPhone, and I'll translate it to Pro Tools, that type of shit.
"I want to flex on these artists that are buying all these chains and jewelry, and renting and borrowing these homes. I decided to start a label and put my on album out on the label. That's my chain."
You put this project out on your own label, My Bebey Records. You've obviously had some issues with record labels in the past, so what does it mean to put this one out yourself?
I wanted to see what a sense of family is, a sense of me having a plot of land, building a house on my own land, instead of sleeping at a hotel for the rest of my life. It's time to make a decision. When I came to L.A., I started working with this one artist, and I liked them so much I was like, "I'm going to start a record label just to put your stuff out. I believe in you." Also, I want to flex on these artists that are buying all these chains and jewelry, and renting and borrowing these homes. I'm going to sign this artist, and I'm going to make her sell more records than you. I'm going to do a mixtape in 10 hours, which I did, and it was called Nights Before Bebey. I decided to start a label and put my on album out on the label. That's my chain.