"For me—this is a personal goal of mine. A personal dream," Soulja Boy says. His words drip with his trademark Atlanta drawl as he explains why he's expanded his brand so far outside of music. "Each person is different. You might have an artist that's rapping just to get money or get out the block. Me, I'm thinking big outside the box. I want my record label. My music career. My video game company. I want the whole world—it don't stop at just the music."
And in 2019, Soulja Boy's not wrong. 
Historically, in the grand scheme of creating an artist's brand and business, merch wasn't always a top priority. Music, naturally, came first: The album was created, the songs perfected, the tour planned—and merch was just something quick and easy you could throw together to sell at every stop for some extra cash. But with the advent of the streaming model and its lightning-fast music turnover rate, that's all starting to change.
Streaming has changed everything. Going from selling individual units—remember CDs at $20 a pop?—to making $0.00783 per stream forced artists to get creative when it comes to financially supporting themselves, even if streaming may create a steady cash flow in the long-term. Appearing as another name on a popular Spotify playlist or a passing ad on Instagram pushed artists to find memorable ways to differentiate themselves from the noise, otherwise they'd just get lost in the fray. 
So, if making music wasn't enough, where else did artists need to put their energy? Merch and live experiences were two of the most obvious places to start.
Today, merch acts as a fundamental marker of a successful artist's brand and a $3.1 billion part of the industry. Concerts, which artists often strive to make memorable experiences, have become generally acknowledged as the most lucrative aspect of a musician's repertoire. With the biggest names in the world making over 75% of their income through touring, it's evident just how much work artists put into this part of their career the last few years.
"It's just like studying. You gotta study how to make a beat, how to rap—it's the same thing. So I had to sit down like OK, how to make a video game. You gotta buy the book, buy the software. YouTube tutorials, Googling. You can learn how to do anything." – Soulja Boy
Kanye, for example, embarked on his monumental The Life of Pablo journey in 2016, complete with its iconic merch and cinematic set design that continued with Kids See Ghosts in 2018. That same year, Tyler, the Creator hosted his first-ever fashion show for his personal apparel line GOLF, with themes that appeared in his gorgeous Flower Boy tour and Camp Flog Gnaw Carnival. Chance The Rapper dropped customizable merch for Coloring Book. Multi-faceted FKA twigs has taken the world by storm the last two years with her branded videos, zines, and high-end apparel. And the most recent example that comes to mind, of course, is Astroworld, Travis Scott's extremely successful whirlwind of album, branded merch, tour, and festival.
Yet while the last few years have seen a massive increase of artists creating multi-faceted approaches to their work, it's easy to see how Soulja Boy—a pioneer in using social media to boost his career in music—was ahead of the game in wanting to expand his business outside of music: "I've been an entrepreneur since I was a teenager. I always wanted to have products, to come up with my own shoes, clothing line, anything. I always wanted to use music as a branch out to do other things," Soulja shares. 
His first big product deal came at age 17, when he created his own Yums Shoe in collaboration with graffiti artist Tex to pair with his sophomore album in 2008. His second followed shortly after, with apparel line BLVD Supply. But what really got the artist's wheels turning were his forays into consumer electronics: His "SBeezy Lights" (light up sneakers) released in 2014, the "Souljaboard" hoverboard released in 2015, and his recent SouljaWatch debuted late last year. The watch is no longer available for purchase after its website was allegedly hacked, according to Soulja.
With his decade's worth of projects, Soulja Boy's innate entrepreneurship is undeniable. But his issues with execution, like orders that were never shipped and copyright infringement allegations, have drawn intense attention—ultimately undermining the natural savvy he carries in his approach to broadening his brand. These days though, it seems like Soulja Boy isn't an anomaly when it comes to his DIY mentality. Many musicians who've grown up in our media-saturated landscape haven't pigeonholed themselves as studio artists, only able to record songs. Rather, they're eager to branch out, engage with their audience, and tap into their creativity. NY rapper Junglepussy offers some insight into why that might be.
"[I think our love for making stuff] comes from growing up in a time where there was so much merch from artists we love. Like Spice Girls! They had lollipops, tattoos. Brandy had a doll. We had the HitClips—the *NSYNC little HitClip thing. We had so much. And I'm like, that needs to stay alive," Junglepussy explains.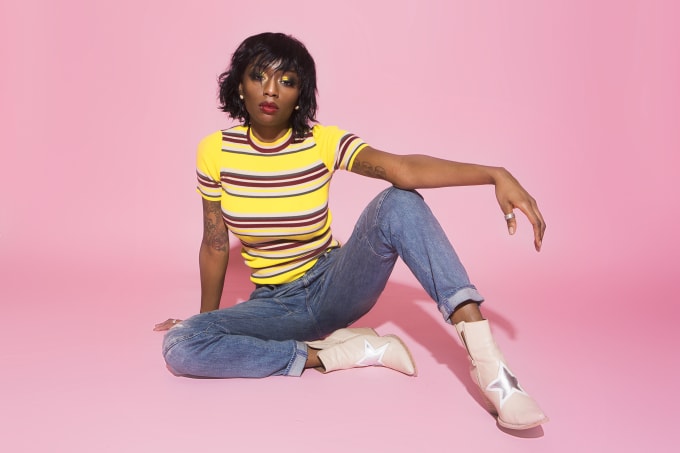 For Junglepussy, creating "the world of Junglepussy," as she calls it, is practically second nature; it's an extension of the artistry she's embodied all her life—another way for her to connect with fans on a deeper, more personal level. From motivational calendars to candy-like "Pussy Portable" USB sticks and her new JPtv series, Junglepussy strives to "remind people of poignant moments in their lives and their journey," she tells me. But she never strays from creating content and product that's a true reflection of who she is, a value Soulja Boy similarly holds close in his work. 
"I always wanted to come out with my own video game. This ain't nothing that came up the last month, the last year. 50 Cent came out with Blood on the Sand [in 2009], I been wanting to do that since back then. I just didn't know how," Soulja Boy says, referencing how gaming has been a lifelong passion of his. "The video game wasn't about making money."
"I DEPEND ON MERCH. IT KEEPS ME ALIVE. IT KEEPS THE ART ALIVE." – JUNGLEPUSSY
With his boisterous demeanor and often blurry line between fact and exaggeration, few know just how much Soulja Boy cares about the work he puts into the world. He rarely references how he re-invested money from his music sales into his higher education at age 17, or the college degree in computer programming and video game development he earned while touring. But when he describes his product creation process, the dedication shows.
"It's just like studying. You gotta study how to make a beat, how to rap—it's the same thing. So I had to sit down like OK, how to make a video game," Soulja boy explains. "You gotta buy the book, buy the software. YouTube tutorials, Googling. You can learn how to do anything."
Even though it takes work to get where you want to be, sharing your passions as extensions of your greater image can be a successful pathway for creating work outside of music. Hawthorne-raised Cuco—a self-produced Chicano musician who's released merch from creative smoke packs to Valentine's Day cards with his face—feels similarly. He shares: "I generally just think about what I would want to hear, see, or wear and make it happen. I never want to ride a wave that isn't me. I'd rather make the lane. It gives me freedom to do whatever I want without any rules or guidelines, just what I enjoy."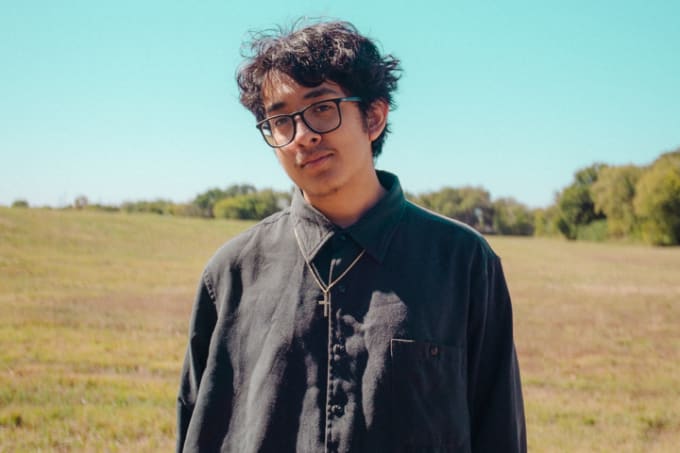 Despite that merch is often dropped and made available online (or now even directly within streaming platforms), in-person events are still key selling points. So it's important that live experiences are thoughtfully and intentionally crafted—and unique enough for fans to remember. Independent artists like Junglepussy—and, until recently, Cuco—often rely on merch sales to fund their livelihood. "I depend on merch,"  Junglepussy says openly. "It keeps me alive. It keeps the art alive." In both her online and live experiences then, Junglepussy ensures her shows are a reflection of her unapologetic authenticity.
"You're not gonna come to my show and be homophobic or transphobic. You're not gonna do that. You're gonna come to my show respecting people, respecting women. Allowing people to just be freely and enjoy themselves and coexist. So yeah, I set it up like that," she states.
For the future, Junglepussy is experimenting with everything from art shows to JPtv merch. But she wants to take her time before sharing her next move with the world—a careful attention to detail is also reflected in Cuco's approach with his new apparel project, Fantasy's Easy Living.
"I GENERALLY JUST THINK ABOUT WHAT I WOULD WANT TO HEAR, SEE, OR WEAR AND MAKE IT HAPPEN... IT GIVES ME FREEDOM TO DO WHATEVER I WANT WITHOUT ANY RULES OR GUIDELINES, JUST WHAT I ENJOY." – CUCO
"Definitely with the Fantasy brand I want to create something [that's a standalone entity]," Cuco says. "I can't pinpoint exactly where I want to take it yet, but with time, efforts, trial and error, I'll have an idea ready to present."
After all, taking time in the creation process might be the key to successfully launching something new—especially when the scale of your idea grows larger. Creating a video game console able to compete with giant corporations, like Soulja Boy's case, takes comprehensive planning. And rushing the process could stymie that venture before it has a chance to get off the ground. Soulja Boy claims that there are bigger and better things on the horizon: "Now I got people that's gonna help me do it the right way—the biggest companies in the game. They're gonna put money behind me. I broke the mold; I found out how to do it."
His advice to rising artists? Do it yourself.
"My dream's coming true. But to get to that point, you gotta do it yourself. I did everything myself. Shit," he pauses, a small smile audible in his voice. "I made the beat to 'Crank That.'"