Last week, a fan-made bracket of Kanye West songs went viral.
As soon as people were finished comparing their favorite Kanye songs, though, they started moving on to other artists. Which Brockhampton track would come out on top in a March Madness-style 64 team bracket? Or, what about Drake? How far would "God's Plan" make it in comparison to his older hits?
Fans have started sharing their brackets on Twitter and someone on Reddit is compiling the best ones here. If you want to play along at home, you can see brackets for Brockhampton, Drake, Kendrick Lamar, and Childish Gambino below. Let us know if we missed any good ones and we'll add them to this list.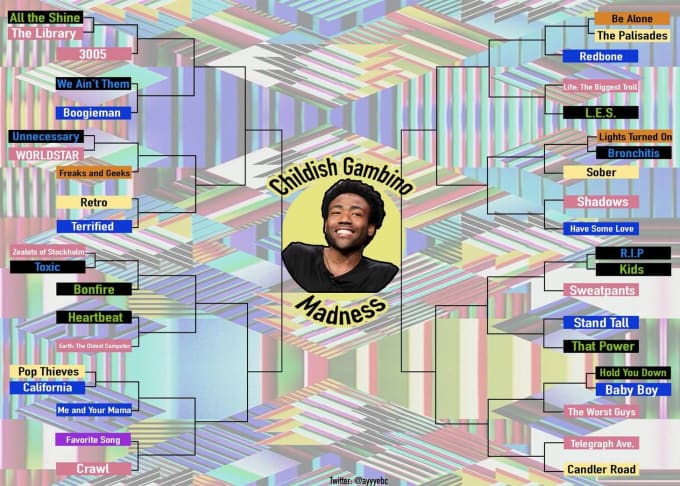 Or, if you would rather compare rappers than songs, you can try out the #RapperBracket.