In recent years, SoundCloud and other streaming services have opened the floodgates on quality music and given exposure to hoards of talented producers, which would've been much tougher to come by even a decade ago. But, as we've explored before, the path to a stable income for producers remains murky in an era of increasing competition and decreasing budgets.
 
Some producers have expanded their genre focus, branched out as solo artists, or made commercial partnerships with Mexican fast food franchises of dubious quality. But another crop have found a way to commodify their signature sounds—and they're making good money doing it.
 
"When Future is working on an album, there are only like 16 or 17 slots on that album. There are a lot more producers out there than that, trying to get on that album," says Cam O'Bi, the architect who has crafted heady, heavenly beats for Chance the Rapper, SZA, and Vic Mensa. "I'm getting placements and that provides me with a stable enough income, but the drum kits are a supplemental income."
 
Since July 2016, O'Bi has been chopping up his signature percussion lines—chunky breakbeats that balance out his swirling synths—and making them available on Bandcamp for just 10 dollars a pop.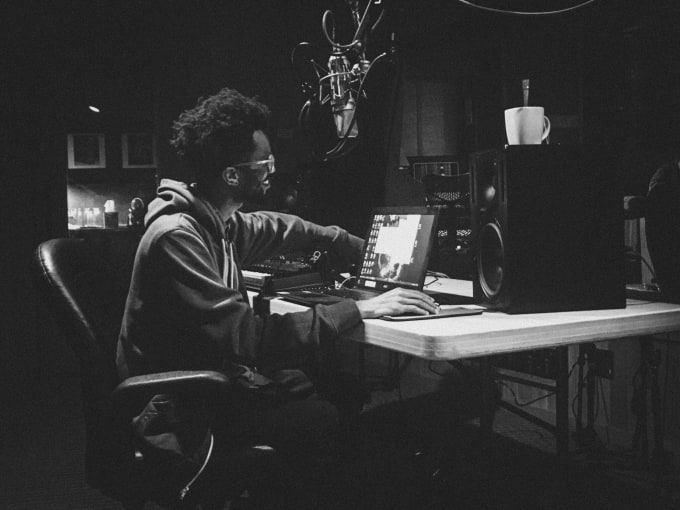 Any aspiring producer can now easily incorporate the pieces that became Chance's "Cocoa Butter Kisses," Isaiah Rashad's "Free Lunch" or SZA's "Doves in the Wind" into their arsenal of sounds. O'Bi initially considered partnering with a site like The Drum Broker, which works to create kits with prominent producers—but opted for the solo route, in part so he could easily tell whether the venture succeeded or failed.
"I was trying to do it as quickly as possible, just to see what would happen," he explains. "Back when I first did it, I anticipated it would be a cool way to pay for lunch and dinner every day, or pay for an Uber ride or something. Then when I looked at how well it was doing I was like, 'This is a pretty nice supplemental income.' I pay for flights off of those kits. I figured it was a very niche market that I was targeting. I don't know how many beatmakers there are out there, but it really surprised me. All through no formal promotion, just straight up Twitter and retweets."
I PAY FOR FLIGHTS OFF OF THOSE KITS. I FIGURED IT WAS A VERY NICHE MARKET THAT I WAS TARGETING. I DON'T KNOW HOW MANY BEATMAKERS THERE ARE OUT THERE, BUT IT REALLY SURPRISED ME.
One of the pioneers of selling their sounds is Illmind, who started his own company, Blap Kits, in 2011. After cutting his teeth studying and experimenting with drum sounds from legends like DJ Premier, Pete Rock, and J Dilla, he eventually started to wonder if there were aspiring producers out there who could take the sonic architecture he'd built and use it for their own work. Like O'Bi, he mostly relied on Twitter and word of mouth when he started the site.
 
"I kind of caught the tail end of the transition out of beat machines and into software. Back when I was coming up in hip-hop production, there was this culture of sampling records, getting your drum sounds from the crates, breaking up drum breaks, and all that stuff," says Illmind, who has worked with Kanye West, Drake, and 50 Cent. "So one day I decide to compile a folder. I think it had 120 of my own drum sounds. In my mind I'm like, 'What would I pay for this? I should charge a couple hundred bucks but I want it to be affordable and accessible,' so I set a price point of $20." 
Blap Kits is perhaps the most complete producer-powered sample site on the web. Illmind offers drum kits as well as a bevy of samples ranging from the Stranger Things-inspired '80s synth kit "Stranger Loops" and the '70s-based sample collection "The Red Crayon Killer Samples Vol. 2."
These packs come as "master clearance guaranteed," which means if a producer places a track using one of these samples, they split publishing with Illmind and offer him a co-production credit—with no clearance obstacles. This is a common practice in the sample pack market (Frank Dukes' Kingsway Music Library and others employ a similar approach), and it occurred recently for Illmind on Meek Mill's "Never Lose," which he co-produced with Infamous Rell.
Most of Illmind's drum kits and many of the other sample packs are completely royalty and attribution free.
 
"When I put my shit together, I'm bending and manipulating and creating sounds from scratch to the point that these are my own sounds. So I would suggest for sound designers that are selling stuff, to be as original as possible. You don't want to just take a snare drum from somewhere and throw it in the pack and sell it dry," Illmind says, addressing whether copyright concerns ever come into play with his packs. "There are no legal issues involved unless you're just straight jacking people which I've seen being done and it's a fucking shame, but I've seen people take sounds."
Many of today's producers are working to create the vintage feel of samples, while avoiding the legal headaches that often come with the clearance process—which is in part why a business like Dukes' Kingsway has been so successful.
 
"Sometimes I'll take a beat I'm working on and try my best to make it sound like a sample," O'Bi says. "'Diddy Bop' [by Noname ft. Raury], that's something me and Phoelix made, and the processing I put it through was trying to make it sound like a sample. Those chords he plays and that melody he plays sounds classic. It sounds old. So, I wanted to make it really sound old to the point where people are like, 'Yo, what sample is this?'"
It's now easier to find quality sounds and kits online than it was when I first started. But now there's more saturation of kits that are garbage
While producers like Illmind and O'Bi talk about spending the early part of their career hunting for sound packs and creating their own sounds, there are now dozens of websites where would-be beatsmiths can buy drum kits crafted for everything from trap to vintage East Coast rap. 
"It's now easier to find quality sounds and kits online than it was when I first started. But now there's more saturation of kits that are garbage, and pirating of kits is becoming a growing issue," says DJ Shawdi P, who runs the site The Producer's Plug.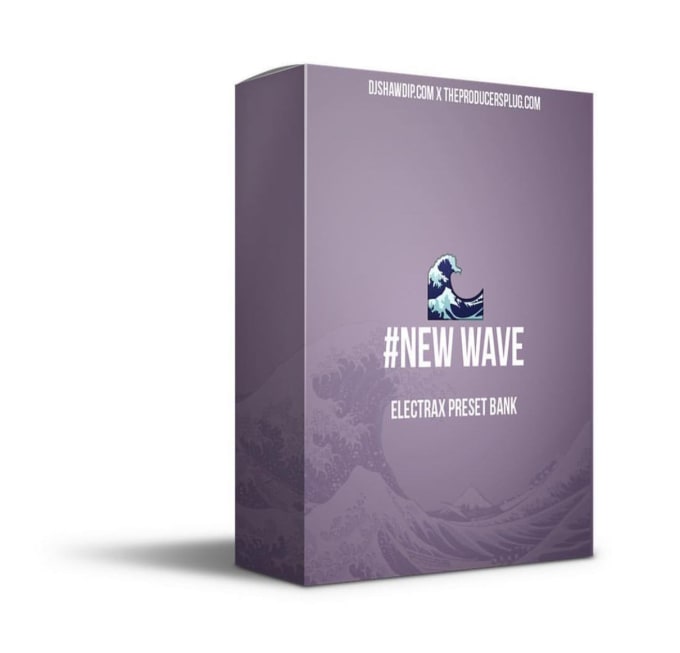 To sidestep the hordes of vendors, some kit and sample sites work directly with producers to create custom licensed sound packs. Travis Brady runs The Drum Broker, and he's collaborated with producers like The Alchemist, Cardiak, and Cookin' Soul on custom products. Brady started the site back in 2011 when he was selling USB drives meant to sound like various drum machines. He first partnered with Illmind to sell Blap Kits, and made customer service and quality a major priority to set himself apart from the competition.
The 'non-producer' sample packs do very well. The ironic thing is, your favorite producer is buying everything on the site that isn't tied to a specific producer.
"As a producer, digger, and beatmaker myself, I had some insight into what types of sounds I would personally be willing to pay for and what I wanted more of," Brady explains. "The Drum Broker came naturally after that and it has been a mission of mine ever since to find and distribute the dopest samples and drums in the industry."
 
Brady also noted that while the producer-sponsored kits do generally perform better—he cites Frank Dukes' original samples as a wildly successful and truly innovative product—many established producers tend to go for the unbranded content.
"It's like buying a pair of Jordans vs. the knock-offs. Naturally the brand name products perform better, but it doesn't mean they're necessarily better quality products," he says. "The 'non-producer' sample packs do very well. The ironic thing is, your favorite producer is buying everything on the site that isn't tied to a specific producer."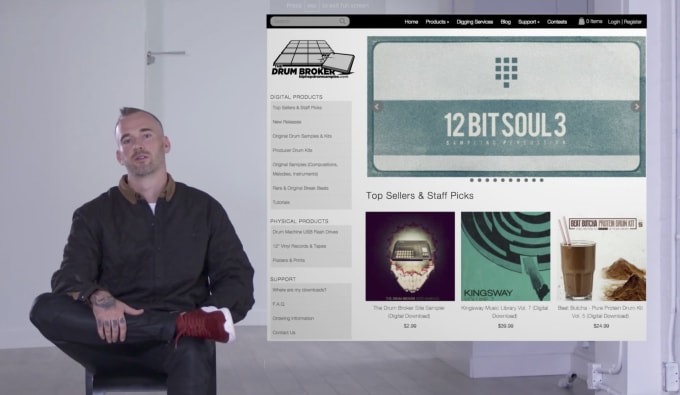 As rap continues its latest renaissance, forward-thinking producers will keep finding ways to supplement their traditional beatmaking income with new ventures. In addition to selling kits, Illmind co-hosts a production-centric podcast, BlapChat, and offers both digital and in-person critiques for producers and artists looking for an opinion on their music. He also co-founded the site BeatThread, which functions as a digital forum for producers to post their tracks and get feedback. O'Bi is working on a solo album and mulling over ways to jump into the booming subscription service model being made popular by sites like Patreon.
"It would be cool for producers to use that," O'Bi says. "I've been trying to think of ways to use it as an artist and a producer and just give [the fans] something in return."
 
As Brady puts it, producers need to continue to innovate and find ways to stay ahead of the financial curve because nobody's place in this industry is ever guaranteed.
 
"It's my opinion that none of us are entitled to a career making music or producing," Brady says. "It has always been a personal choice to choose this career path that is insanely unstable and constantly evolving."