Photography by Vicky Grout
Stepping into London's Soho district just shy of midday on a bright autumnal Wednesday, I'm immediately thrown back to my prepubescent days ogling over guitars sitting in the windows of the music shops on Denmark Street: the promise of stardom by way of three chords, a scraggly haircut, and a botched tattoo of the baby off the cover of Nevermind.
Thankfully, today's venture is free of this rose-tinted reverie, as I cross the threshold of Relentless Studios to observe one of the most exciting young artists from the UK plying his trade. Novelist is still only 19 years old, yet his visionary aesthetic and expansive mind-set rival that of a career musician.
Hailing from Lewisham, South East London, Novelist first came to our attention in 2013 with his blistering "Spitfire" freestyle. Since then, he's graced countless radio sets, released the entirely self-produced Sniper EP in 2014, and worked with Mumdance on the anthemic "Take Time."
The past twelve months have been particularly significant for the prodigious grime MC and producer. Having already collaborated with Chase & Status on "NRG" and featured on Skepta's Mercury award-winning album Konnichiwa, Novelist has just launched his own label Mmm Yeh Records. His technical skill and unabashed honesty caught the eye of Danish audio design company AIAIAI, and they enlisted him to join the ranks of their venerated tester team, alongside the likes of Kaytranada, Modeselektor, and Young Guru.
Today's session is a glimpse into the creative process that fuels his growing list of accomplishments, and after recording, we discuss his hopes for the future. Topics range from the technical—his attention to sound whilst composing—to his favourite cheese (Babybel, obviously) and chilling out with Drake at Fring's the night Views dropped.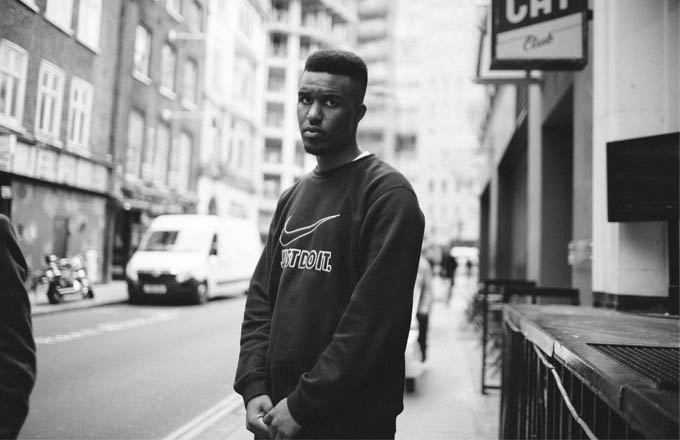 "No one's music sounds like my sh*t." A bold statement, but said with the conviction of someone who really means it. Novelist is known to most primarily as an MC, however the standout aspect of our encounter is his skill as a producer. For close to six hours I have the privilege of watching him work with his engineer on a new track, starting out from a rough sketch and finishing with a fully-fledged mixdown; the way they bounce off each other, trading ideas, anecdotes and tricks they've learned from listening to other producers' material is remarkable.
At one point there is a knock at the door and someone walks in clutching a bag filled with fresh clothes. A striking crimson head-to-toe boiler suit is the main attraction and Novelist accepts the bag with good grace, quickly browsing through its contents. A few seconds later, though, he turns to the engineer with renewed focus; "F*ck all the clothes anyway, I just want to learn about sound," and they immediately return to deftly manipulating an organ synth.
He continues to contribute philosophical musings throughout the session, and his declaration that "every sound can be used as an instrument" has more than a splash of John Cage about it; seeing everything as musically possible, with each utterance a potential addition to his bold musical tapestry.
"I feel like people need to trigger things by doing certain things in their music, sonically… I listen to the old Dr. Dre albums, and I understand exactly where his mind was at because of the level that he was able to transcribe his feelings, the clarity of the instrumentals, and the sounds in the song. It's something that I want to instill in music; I want to implement vibe heavily. You achieve that through being clear with everything that you do and by doing things with purpose."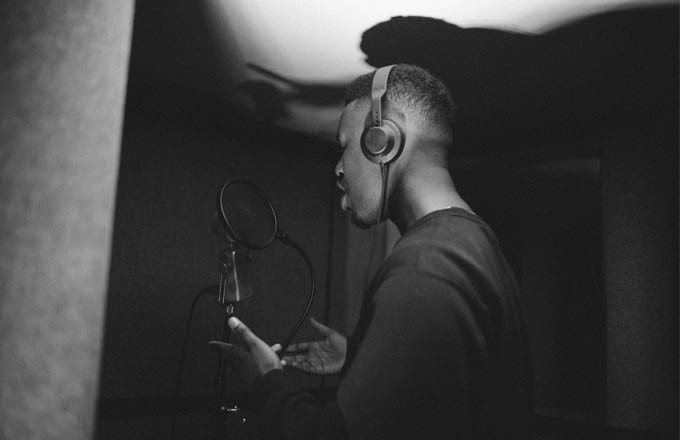 His impressive understanding of what makes certain music stand out readily translates to his mastery as a mic controller. I first saw Novelist performing back in March 2014 alongside Big Narstie, Local Action's Tom Lea, and DJ Grandmixxer—who now regularly accompanies Novelist at live shows—and I was struck by his management of the session. This is something that now comes naturally, he says, having spent so long tailoring his craft in all manner of locations.
"I used to go Mode FM from South East. Do you know how far that is?"
Having painstakingly described the choice between taking four buses or waiting around until 6 a.m. for the first train of the day, he doesn't seem frustrated by the Herculean lengths he had to take to spray bars on the radio. Rather, he's appreciative of the technique that this dedication and commitment has garnered:
"When I hear certain beats on the set, I know automatically when to drop this lyric or to drop that lyric. It's literally like science and that's how I'm looking at it, because the general man's not looking that deeply. They don't really understand that there are some MCs purposely getting a reload every time they get a wheel. It's like a time bomb. You connect the right wires and then in five seconds—bang—you get what I'm saying? That's how I approach my writing."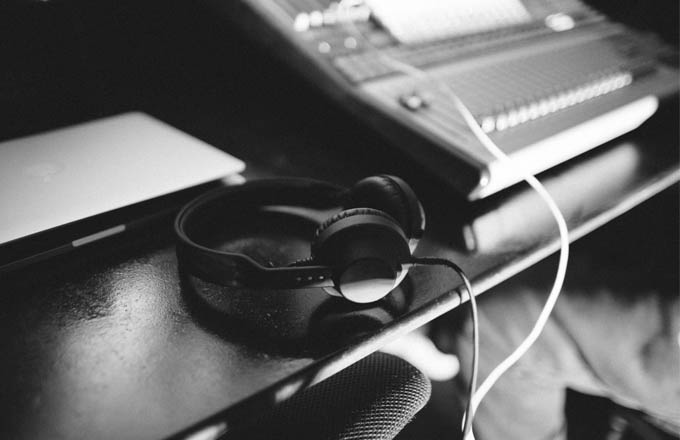 Analyzing other artists informs all facets of Novelist's craft, and this seems especially apparent when we get to talking about his influences and artists that he's worked with in the United States.
His most recent release with New York producer Nick Hook, entitled "Can't Tell Me Nothing," was born out of a long lasting musical relationship that has seen the pair become close friends. He tells me of the constructive criticism that Hook offers up on a regular basis and reminisces favorably about a visit to New York's Museum of Modern Art, taking in the exhibitions on show and using that to create new music; in this case, the politically charged "Street Politician."
A recent trip to Toronto stands out, too:
"I went to Toronto. I was with Drake the night that Views dropped. Big up the OVO massive, them lot are bless man, some blessed brothers. I got to link them, we went to Fring's and it was just a different vibe. They would take time out to listen to their own music. They were around loads of girls so they could see what songs the ladies responded to: 'This is going to be a single, that's going to be a single.' Sorry Drake if I just told one of your secrets!"
"It's all about seeing people's processes," he continues. "You know, catching a vibe." From kicking it with MadeinTYO, to forensically analyzing the output of Boston rapper Cousin Stizz (he's a huge fan), he seems to be taking in everything, and it's this exchange of ideas and exploration of new territories that makes Novelist seem so mature.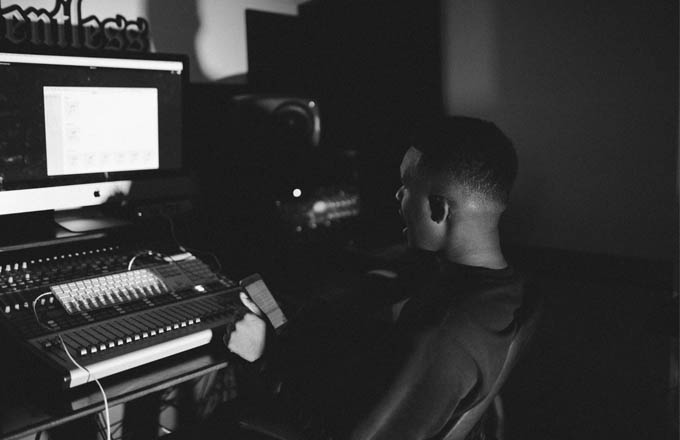 It is the perfect moment to be launching his own label, Mmm Yeh Records. But he's not rushing, expressing little interest in jumping on a bandwagon to make a quick buck. We speak about a YouTube user who recently commented that Novelist was "great but had missed the boat," and instead of looking disappointed, his eyes lit up on reflection:
"I smiled because it gave me confirmation that people can see the vision. They understand that there are ships. But what people fail to understand is that I'm building an ark. It's not that I've missed the ship, I'm just taking my time. Bruv, I don't want to get on the Titanic! I'm steady building a longevity project that can move forward and be a multi-million dollar company for the future."
When I ask how he stays grounded throughout his maiden voyage, I think he might falter. Instead, he continues with vigor and assurance. "If you know what you're going to do when you go to do it, and execute it well, it doesn't matter who you are. People are going to recognize you. That's something I'm pushing with my label, and that's what I'm instilling in all the artists. Just think about the sound of things. And these people are the bolts that hold the Ark together."
Novelist seems incredibly excited about the new artists on the label, too. It's a truly multidisciplinary enterprise made up of painters and digital artists, MCs, producers, and DJs. He speaks highly of fellow Ruff Sound producers Ezro and Sus, his elder brother Prem, Catford mic man Dee Cee, and 14-year-old MC S.B.K as ones to watch. By primarily sourcing talent from his own area of Lewisham, he endows his Ark with a sense of community and trust, and they have myriad projects planned for the upcoming year.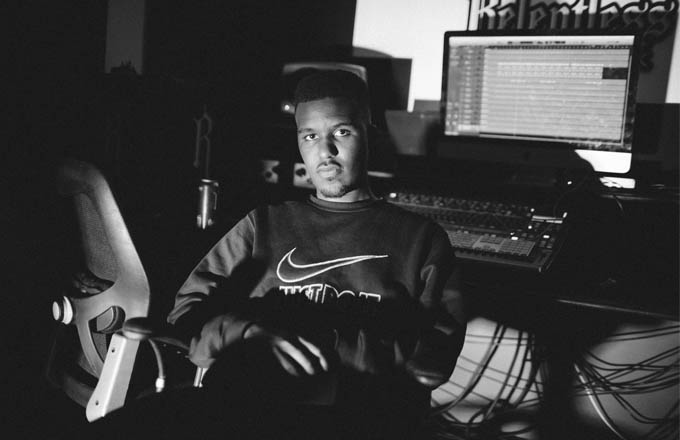 As I make my way back onto Denmark Street, I pass by the photos of Chick Corea and Jimi Hendrix that adorn the walls of the studio. It feels strange to see these iconic figures juxtaposed with the otherworldly electronic soundscape booming out of the studio monitors. Yet all three are innovators in their own way, reworking a musical idiom—stretching the rubric to create something exciting and fresh. Novelist isn't just another MC satisfied with spraying 16 bars over the same beats; this mercurial young talent is breaking new ground, and there seems little sign of him slowing down anytime soon.
"I'm going to pave the way. It's about focusing on your own sound and making great music. When people stop caring about your buzz, they will go back to caring about your music and you'll just come back around. Look at Dr. Dre. He's still in the game. Kanye West? Still in the game. Pharrell? Still in the game. Michael Jackson, still in the game! He's just made $850 million more than anyone this year and he's dead. It's all about how you sound. Have faith in yourself at all times, that's it."
Seems easy, right?