Yung Lean and his Sad Boys Entertainment collective took to social media to call out Urban Outfitters after the launch of a jacket with a sad face on it and the words "Yoshi City Nights 2002" printed on the back. "Yoshi City" is the title of a Yung Lean song, and he and the Sad Boys collective have used the sad face on several pieces of merch (like this hat that is currently for sale) throughout the years.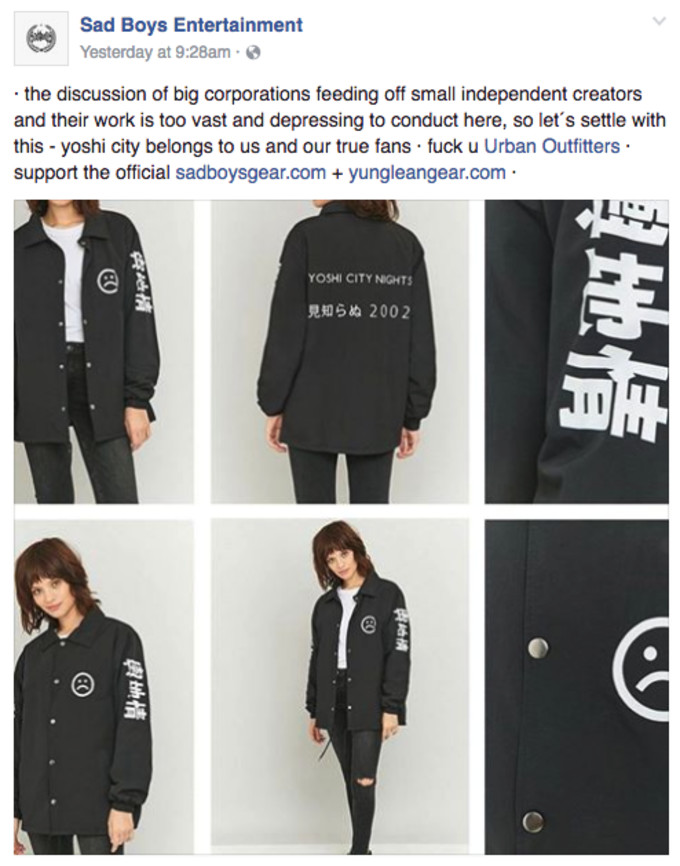 Producer Yung Gud reacted with a tweet saying: "fuck @UrbanOutfitters and everyone who bought this ugly ass jacket smh," and a statement to Thump added: ""We don't want to blame the fans buying the bootlegged gear, but rather inform them on where to buy the official gear in order to get the true experience on what we try to express in terms of music, art and clothing (and also directly support the artist that they like)."
It looks like the jacket has been removed from the Urban Outfitters site, but you can buy your authentic Sad Boys merch here.