Over the last year, Caribbean music has made a return to mainstream U.S. radio in a way that hasn't been seen since the mid-2000s. Though loyal fans of dancehall, reggae, and soca will assure you that these genres never lost their touch or faded away, it's hard to deny the huge impact the culture has had on recent hits. While big pop and hip-hop artists like Drake, Justin Bieber, Tory Lanez, Major Lazer, and many more continue to draw inspiration from (or try to completely repackage) Caribbean culture, debates have sparked left and right questioning whether or not these trends are signs of a new appreciation or appropriation.
For this year's Reggae Sumfest, artists got together to reclaim their music and their culture. Reggae Sumfest is Jamaica's biggest music festival, and it takes place every July in Montego Bay. The festival started in 1993, and 23 years later it continues to be a crucial part of reggae and dancehall culture—as well as Jamaican culture as a whole.
For the past several years, Reggae Sumfest has come to embrace more musicians and genres outside of reggae. On its International Nights, the festival would invite megastars from across the globe. Past international acts have included Future, Common, Usher, T.I., Miguel, Chris Brown, Wiz Khalifa—to name just a few. Though decent sized crowds came out to see these blends of local and foreign acts grace the stage, the organizers of this year's Sumfest made a bold choice to go back to the essence of what Reggae Sumfest is all about.
For the first time in years, Sumfest had only local Jamaican artists. After the brand was recently acquired by Joe Bogdanovich—entrepreneur and the CEO of Downsound Records—he announced that the festival would be getting rid of the International Nights this year, and replacing them with Dancehall Night on Friday and Reggae Night on Saturday.
This announcement was met with mixed reactions, but the organizers of the festival explained that it can cost up to $2 million USD (or roughly $252 million JD) to book some of the international acts. The new changes would not only help the festival save money, but keep the money circulating within Jamaica. Aside from costs, the other concern seemed to be the fear of Reggae Sumfest completely losing its essence. As a solution, Bogdanovich and the rest of the Sumfest organizers booked only Jamaican artists for this year's lineup—both newcomers and legends.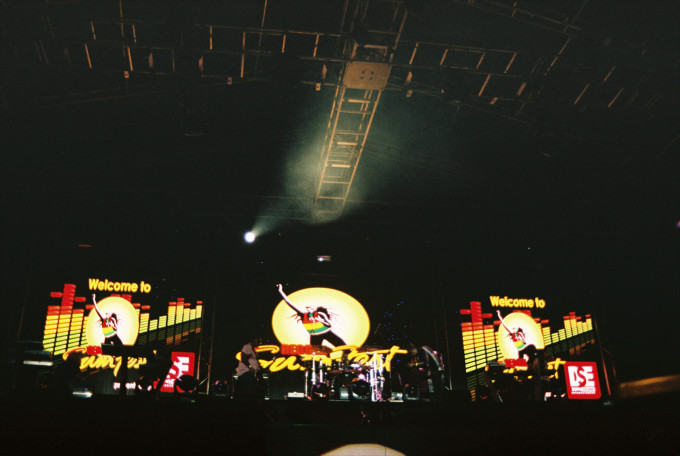 ---