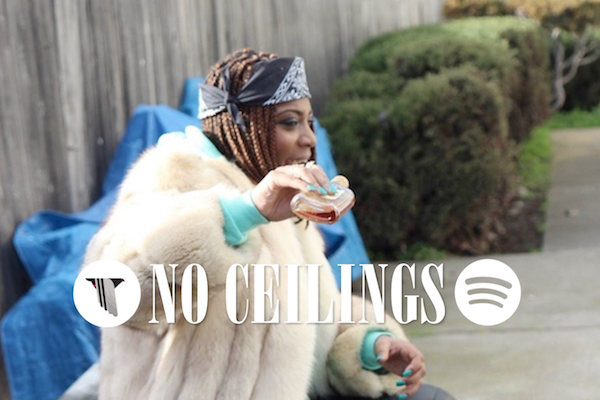 In 2014 Pigeons & Planes embarked on a new venture: convert online music discovery into a real-world experience, something that puts music lovers and music makers in the same space. No Ceilings was born.
We've helped bring some of our favorite new artists to live audiences ever since, with past performers ranging from Desiigner and Allan Kingdom to Count Counsellor and Jack Garratt. Now, we've put together a Spotify playlist comprised exclusively of songs by the talented artists who've graced our stages.
Our 13th No Ceilings show goes down in two weeks. Join us on Friday July 22 at Baby's All Right in New York for a night soundtracked by the stars of tomorrow. Oakland rapper Kamaiyah will headline. Brooklyn's very own Jimi Tents, Wisconsin native Trapo, and Rhode Island's Khary make for a strong supporting cast. If the names don't ring a bell just yet, you'll leave the venue with a new favorite artist.
For more information, click here. Tickets are available now—get yours before they sell out.
Dive into our official playlist below, and make sure you follow on Spotify, because we'll be updating it regularly.
---
---