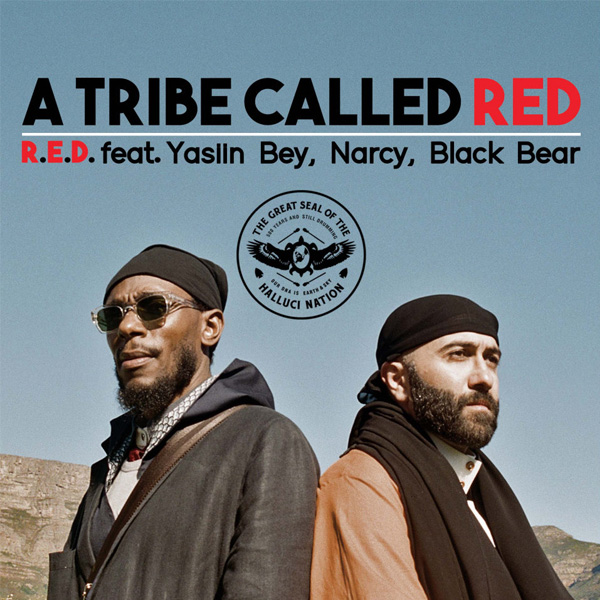 A Tribe Called Red are gearing up to release their next album, We Are The Halluci Nation, and ahead of its forthcoming release on September 16, the Canadian producer trio have shared a loaded single. Featuring Iraqi-Canadian rapper Narcy, drum group Black Bear, and Yasiin Bey (fka Mos Def), "R.E.D." is an exciting taste of their upcoming album. Premiered via Ebro's Beats 1 show, "R.E.D." is just as exhilarating as its line-up would imply.
Featuring huge drums, on-point rapping from both Yasiin and Narcy, "R.E.D." is one hell of a track. Full of mesmerizing samples and chunky synths, A Tribe Called Red are making a big case for themselves as one of the most overlooked producer collectives out there right now. In a press release about the song, Narcy said, "I think it is the first time in history where you have an African, an Iraqi, and the Indigenous of Canada are on one song."
Explaining further, he said, "It's an important breaking in culture, we are coming together to counter the narratives built around the history of our communities and showing the power of our people combined. It feels like the beginning of something new and old, the rebirth after many injustices."
Listen to "R.E.D." below.