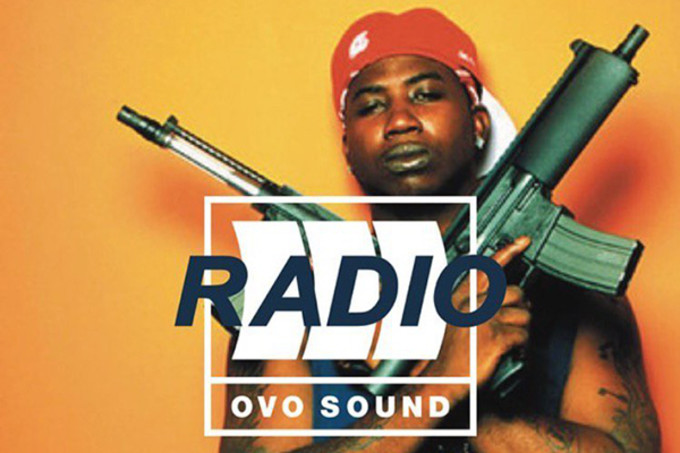 Drake and the OVO camp have always found ways to keep things interesting for their biweekly Beats1 radio show. As announced on Instagram earlier this week, Drake is the host of tonight's episode and Roy Woods will be joining him with a guest DJ mix.
This week's episode has multiple artworks, including one featuring Drizzy's new customized Lamborghini Aventador Roadster and the one which you can see at the top of the page featuring the one and only Gucci Mane.
All eyes are on Gucci Mane since his release from prison and he has never slowed up when it comes to releasing music, he's already scored a feature on the untitled Cruel Winter super collab that Big Boy premiered yesterday. Plus, we all know how Drake loves to capitalize on whatever's hot at the moment so it's almost certain that a Guwop/Drizzy collab will appear at some point tonight. To Drizzy's credit though, there were plans for Drake and Gucci Mane to do a whole mixtape together back in 2009, way before Drake was the star he is today.
There was also an artwork for this week's episode that featured DJ Khaled and yesterday Zane Lowe premiered his single "For Free" that featured Drizzy so it's likely that the song will air again tonight.
Roy Woods posted a tweet yesterday claiming that "Tomorrow we Unlock The Underground" accompanied by couple of hashtags and he's already released his dancehall-inspired single "Gwan Big Up Urself" today so you can expect to hear that and possibly other new music from his upcoming project Walking at Dawn during his guest mix tonight.
Check out the episode live here.