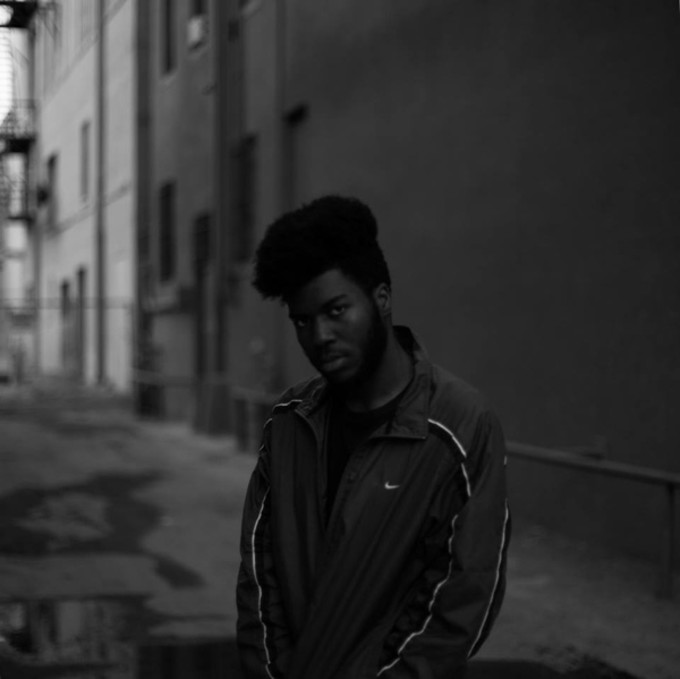 Daily Discovery is a feature that highlights a new or recently discovered artist who we're excited about. See the rest of our Daily Discoveries here.
---
Khalid is 18 years old, from El Paso, Texas, and he's finding it hard to balance music and school. Or, so he says. Judging by his excellent new song "Location," he's got it figured out. The song is a warm balance of a soulful, traditional skill set and a modern, youthful sensibility. He's finished with school soon, and if that means even more time to focus on music, he's destined for great things.
---
Here are some questions he answered for his school newspaper:
Could you present yourself? Your background and how you decided to become a musician?
My name is Khalid and I am an 18 year old artist from El Paso, Texas.
Well, I'm young and that brings constant change in my life. I was raised a military child (still am) and grew up overseas eventually leading up to me coming to El Paso, a place I look to as home. Living a military life is full of constant ups and downs and I think it shaped me to who I am becoming. I decided to get into music after watching my mother, she's been singing since before I was born.
I used to record singing videos and post them on the internet but the right moment led me to creating my own song and putting myself out there. I'm glad I did that.
How would you describe your music? What are your influences?
My music is my life, my sound is changing and growing with myself. As of now I haven't found just one genre to label myself and I'm always trying to explore even as a song writer. It's mood music. My influences go from artists such as Alt J to Father John Misty. Sadé to India Arie. Frank Ocean and James Fauntleroy. Even all the way over to Musiq Soulchild. There's way more. I make music I can see myself listening to at the moment.
What's the story behind "Location" and the process behind the record?
Location is a story of young love. The kind of love that you would travel all over the country to find. It's just a story of searching for something that we all want in life no matter who we are and that's a real genuine lover, but it doesn't come easy.
Being in the same environment of great artists/producers with crazy, dope creativity helped the creation of the song move so smooth, it's like I would go in and say something or think of an idea and they would stack on my idea with an even better idea and then eventually that's how "Location" came about. It was work but fun work.
I started out as "Kai!" a couple of months ago and got featured on a previous Pigeons & Planes article and that all led to me meeting SykSense (credited for his work with Drake, Bryson Tiller, etc.) and a couple of other dope artists and when we work around each other great things flow around the room, it's wild.
What's coming next for you?
I don't know what's coming up next, but I just know that it's going to be something I would've never imagined myself doing a year ago.