ComplexCon returns to Long Beach Nov. 6 - 7 with hosts J. Balvin and Kristen Noel Crawley, performances by A$AP Rocky and Turnstile, and more shopping and drops.
Secure your spot while tickets last!
Simon & Garfunkel's classic 1966 song "The Sound of Silence" has jumped up into the Billboard Rock Top 10 chart because of a meme. And a beautiful meme at that.
"Sad Affleck" has taken the internet by storm and racked up nearly 22 million views on YouTube in just two weeks. The video shows a dejected Ben Affleck learning about the horrible reviews Batman V Superman is receiving. "The Sound of Silence" comes in while Affleck stares at the ground, reflecting on every decision he's ever made in his life.
---
It really is a great piece of memesmanship, and now Simon & Garfunkel are reaping the benefits. According to Billboard, "Simon & Garfunkel's 'Silence' bows largely from streaming, and also enters Rock Streaming Songs at No. 2 with 5.6 million U.S. streams (5.1 million from YouTube), a 582 percent surge, according to Nielsen Music. It's also up by 46 percent to 5,000 downloads sold."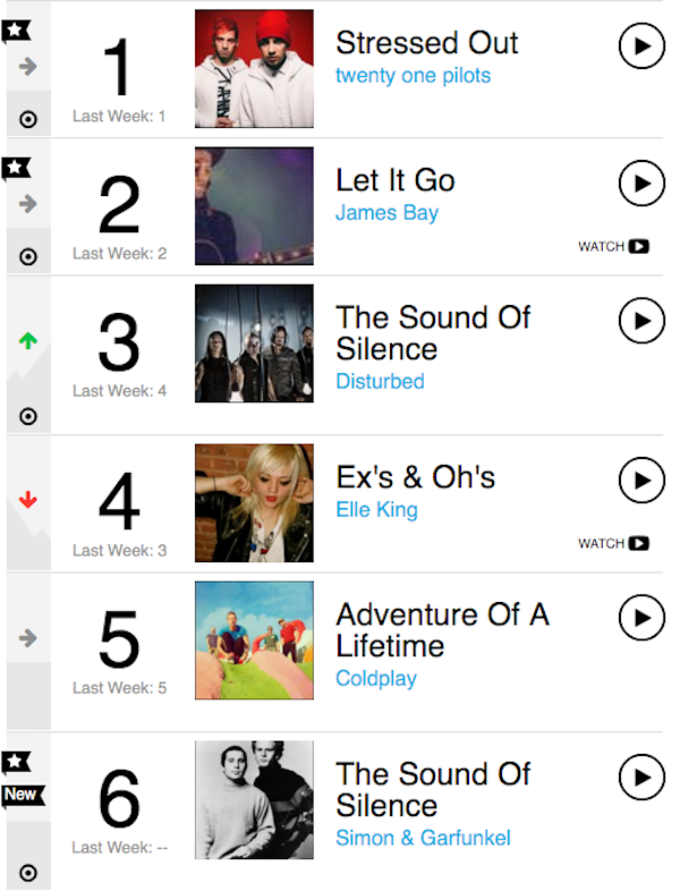 ---
Even more odd, Simon & Garfunkel's "The Sound of Silence" isn't the highest version of the song currently on the charts. Disturbed performed a cover of the song March 28th on Conan, and their version currently sits at number three. 2016 is really weird.