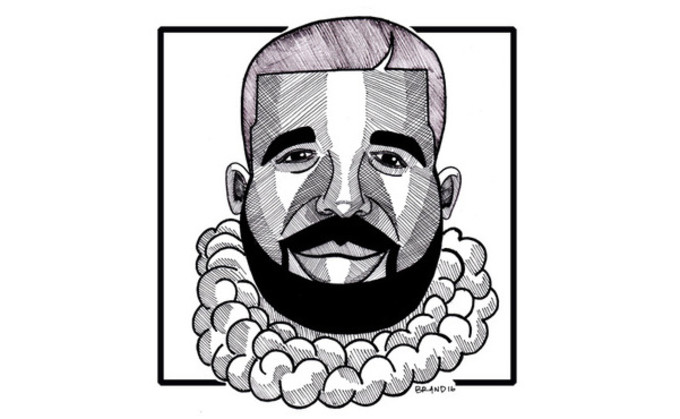 To bling or not to bling, that is the question.
Just when you think Drake's "Hotline Bling" has been covered, remixed, and meme'd to death, a hero comes along to give the song one last stand. David F Brand translated the song into Shakespearean-style meter, and the results are amazing. Some of the stand out lines:
---
These days, all I do is
Wonder if you're bendin' over backwards for someone else
Wonder if you're rolling up a Backwoods for someone else
Doing things I taught you, gettin' nasty for someone else
Translated:
That mocking green-eye monster feeds on my visions of the bare nymph making the beast with two backs before packing compounds strange. Passing along tricks thou learnt at my lap.
---
Cause ever since I left the city, you
Started wearing less and goin' out more
Glasses of champagne out on the dance floor
Hangin' with some girls I've never seen before
Translated:

While I, traveller from my native north, Hear of your revelry. So thou hast doffed thy habit, with potations thou carous'd. Surrounded by your weird sisters, arous'd.
---
You can see the full transcript below, and visit David's website where he also has translations for Ice Cube's "It Was a Good Day," Notorious B.I.G.'s "Juicy," and Slick Rick's "Children's Story."