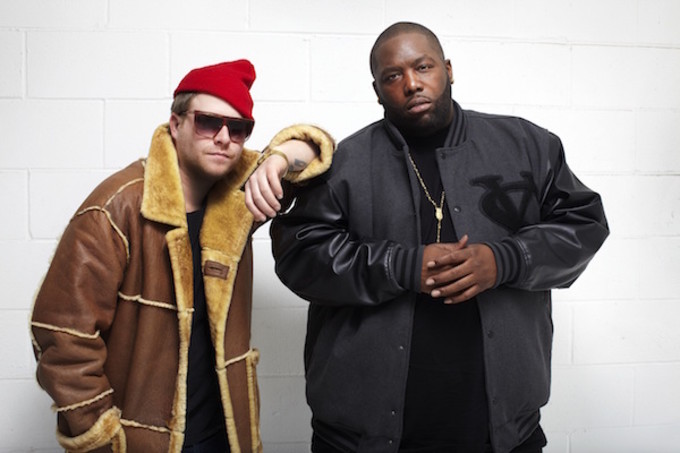 The recent passing of A Tribe Called Quest's Phife Dawg shot a tremor through the hip-hop community and beyond, and dozens of artists—from Kendrick Lamar to Mac Miller—have paid their heartfelt respects to the late legend. Run The Jewels' El-P and Killer Mike echoed the saddened sentiments of others, taking three minutes out of their most recent Beats 1 show to honor Phife's legacy.
"Everybody loves that dude," El-P began. "Everybody knows what he's done for music. Everybody grew up feeling like this guy was someone you wanted to know. And that he represented something for us that was even sort of innocent, in a way, you know? I'm sorry we're taking this somber moment here, but somber moments are deserved sometimes. I'd just like to say thank you, Phife, for inspiring me."
The rapper-producer continued through morose sighs, recollecting his first time listening to Tribe's classic 1991 album, The Low End Theory: "I remember listening to Low End Theory. I had been kicked out of high school, I was in G.E.D. school in the [Lower East Side of NYC]. All I could do was listen to Low End Theory… it defined that time… You're a hero, to me and to a lot of other people."
Killer Mike had no shortage of praise for Phife, either, recognizing the extent to which he inspired those who followed in his footsteps.
"You taught us as young fans and lovers of hip-hop to love each other the same way," Mike said. "He is responsible for the style and grace and the bop of the '90s… His rhymes were clever and on point, and he was—not was, but is—a constant inspiration for me, for just how to be a cool motherfucker and drop dope-ass rhymes. You guys were on the short list of people we wanted to emulate as a group."
Hip-hop lost a great one. Listen to The Low End Theory tonight, embedded below along with the Beats 1 clip.
---
---