When Young Thug dropped Barter 6 before Lil Wayne could release Tha Carter 6, it was considered by many to be one of the biggest trolls in present-day hip-hop. Those people had no idea what a young rapper who goes by Kyng was about to do.
Kyng first showed up on our radars with the "Bloodaz" video. He sounds and looks like Thug, and he claimed that he was going to drop a project called Slime Season 3 (a mixtape title that Young Thug has been promoting for months) before Thug could.
Kyng's reasoning was pretty straightforward: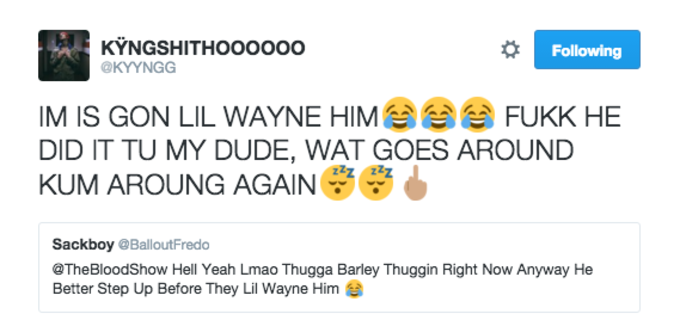 ---
Thugger beat Kyng to the punch, dropping his Slime Season 3 at midnight. But Kyng still went ahead and dropped his own Slime Season 3 today as well. If you're interested, you can listen below.