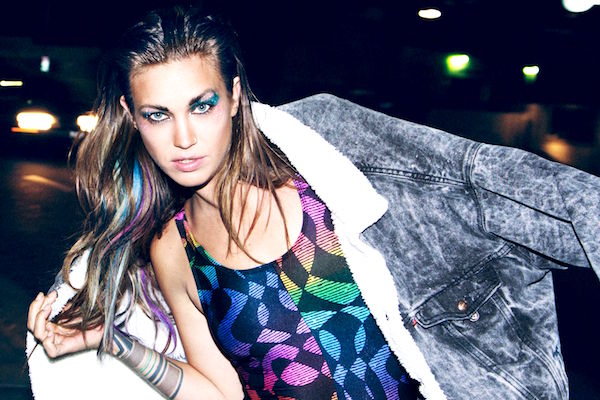 We've been hearing more and more from Elliphant as she preps for the release of her Living Life Golden album. It's set for release tomorrow, and features plenty of high-energy features from the likes of Major Lazer, Skrillex, and Azealia Banks.
Today we get a look at Elliphant's collaboration with the latter—"Everybody" overflows with positive vibrations, pairing the singers' bouncy vocals with a backbeat that lands somewhere between the dancehall and the carousel. Elliphant laments the music industry's motivating forces ("everybody wanna shine… don't nobody wanna work"), while Banks turns in a nimble verse of her signature braggadocio.
Stream the song via Pitchfork, check the track list below, and look out for Living Life Golden tomorrow.
---
1. Step Down
2. Everybody ft. Azealia Banks
3. Love Me Badder
4. Not Ready
5. Love Me Long ft. Major Lazer
6. Hit and Run
7. Thing Called Life
8. Where Is Home ft. Twin Shadow
9. One More ft. MØ
10. Player Run
11. Spoon Me ft. Skrillex
12. Living Life Golden