Yesterday morning, Kanye West not only said said that The Life of Pablo was being mastered and would drop "today" (with a batch of songs being added to the album), he said that GOOD Fridays was back with the release of the previously-unheard "30 Hours." That turned Friday into "where tf is The Life of Pablo at?!" Seriously, you could just feel that a litany of bloggers (present company included) planned out their Friday night activities with the notion that a) I better have my laptop on me and b) this function better have WiFi.
Some of us tapped out early, and for good (GOOD?) reason: the already-polarizing album never materialized. Being the Power Twitter User that he is, Kanye let us know what the deal was.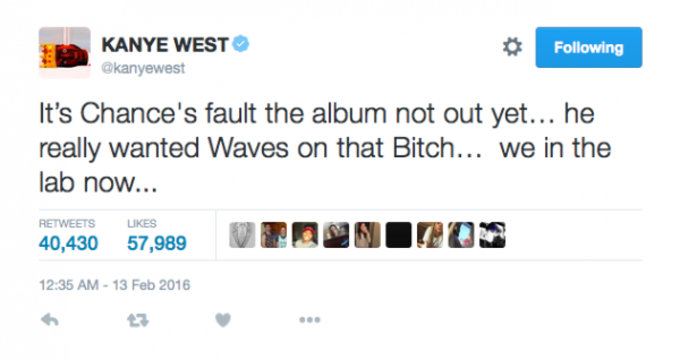 Sure, blame it on Chance. Although after hearing "Ultra Light Beams," Chance might be onto something when it comes to what we need on The Life of Pablo.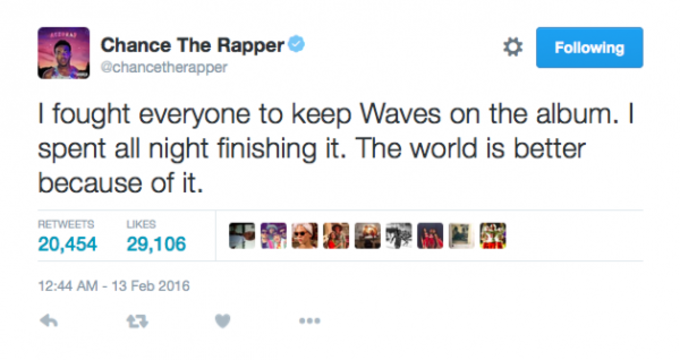 No Kanye West Power Twitter User appearance would be complete with out a little ranting. 'Ye took some time out to speak directly to MediaTakeOut. Apparently people still frequent Mediatakeout?  Maybe Kanye West still does. Anyway, it appears that this post might have set Kanye off (although they also posted about Rhymefest sending tweets about Kanye West's mental health, but he didn't address that at all).
'Ye also took some time out to big up Caitlyn Jenner, Rihanna, and thank his boy Ricardo for some flowers. Any way we can just get this album, though?
---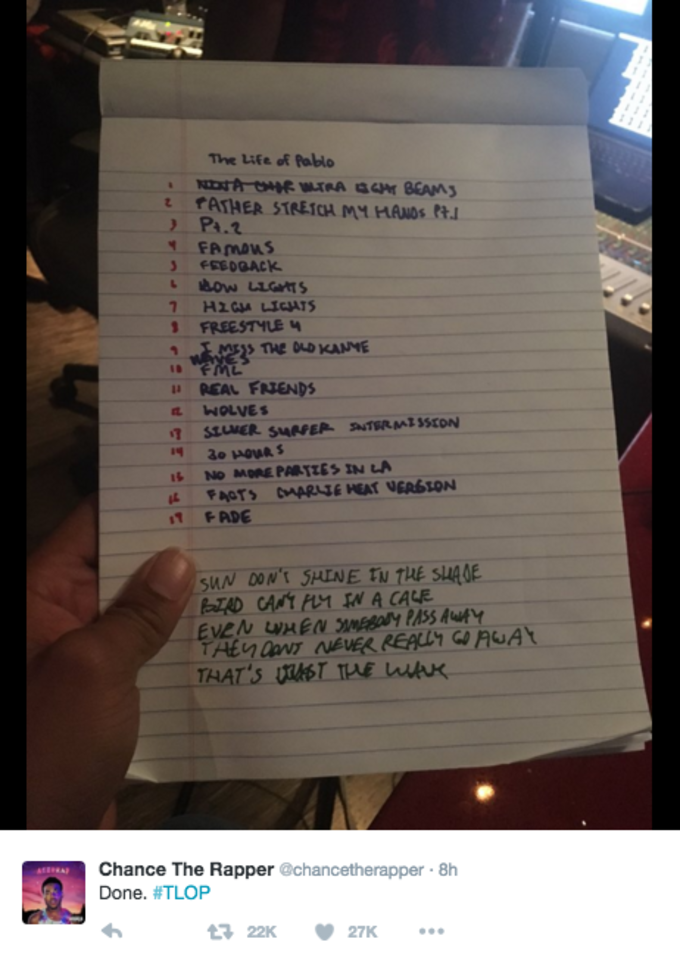 ---