5 On It is a feature that looks at five of the best under-the-radar rap findings from the past two weeks, highlighting new or recently discovered artists, or interesting obscurities.
---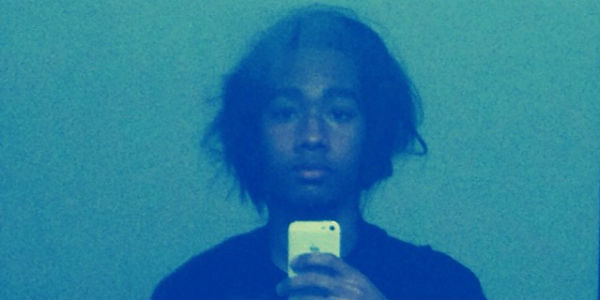 Melrose – "Temporary"
Houston-based rapper/producer Melrose first grabbed my attention with "About You," a tale of one way romance that painted its author's love and longing with the warm detail of memories. Even though it depicts a stilted relationship, "About You" courses with candor, as sincere and vulnerable as you'd hope a song to be from a young rapper working through the whiplash of a disintegrating relationship.
With its pitch black tone and equally eerie video, "Temporary" spins a web of rage and paranoia that flips Melrose's previous romantic notions into frightening bitterness. "Temporary" casts a familiar rap trope—women as the disposable fodder of relationships (the unfortunate, persistent misogynistic perspective that dies hard because, damn it, "Horses In The Stable" is just so fucking catchy) in a darker light, its titular notion a wild, vicious swipe rather than the extension of a boast—it's the retaliation of a bruised heart. Melrose's music, then, continues to showcase a rapper of considerable psychological depth and range.
---
Sizzle – "Southside"
My first encounter with Sizzle's music came in the form of "White Jesus, White AmeriKKKa," a song that would have proven a dogmatic disaster in most hands, but talk on a dark, visceral edge thanks to the Queens rapper's wily, impassioned rapping. "Southside" represents a strong step forward, enhanced focus accompanied casting Sizzle's particular fire in a more satisfying light. With an increased eye towards conventional structure and cinematic production in tow, Sizzle shines even brighter, his melodic rasp (reminiscent of a less unhinged A$AP Ferg) giving grim life to his vivid depictions pained poverty and violence his fame home borough, Queens.
---
Damien The Architect – PBJ N NOODLES: Disc 2
Rooted in the favored foods of his youth, Denver rapper Damien The Architect's PBJ N NOODLES: Disc 2 shows how effective an age-old source of inspiration and analogy can remain vibrant when approached with fresh perspective. While PBJ N NOODLES isn't precisely future bounce Soul Food, its use of specific dishes as the pivot points of key memories, both joyful and melancholy, proves effective, modern sounds married with classic concepts. While the overarching food theme breaks down a bit over the project's run time (and the "Mary" figure stands in across a few tracks as a sort of muse and plague all at once, a slightly less impactful metaphor than the lunch choices that provide the PBJ N NOODLE's namesake), it's a great anchor for Damien's exploration of his past.
---
Obie Iyoha – "Lost In America"
Ann Arbor, Michigan rapper Obie Iyoha's "Lost In America" is a rare beast in hip-hop: A song that seems better suited to be played live than experienced through Soundcloud players and computer speakers, no matter how hi-fi. While so much hip-hop suffers in translation from bedroom party to live performance, "Lost In America" builds on sampled drums and angular, African funk for a finished product that begs for the muscle and interplay of a real band, a great band, one that's been playing together for years and understands how to breath life into loops.
"Lost In America" succeeds on the energy of its instrumental and Iyoha's lithe, lightly melodic rapping, both of which bely its content (a seemingly autobiographical tale of acclimation and peer pressure faced by a young son of Nigerian immigrants).
---
Spvce Kid – "The Sun"
It pains me to admit, but there are many times when a short, looped sample on a beat can completely absorb my attention and distract me from everything being said. It's been five years, and the only words I can hear on Lil Wayne's 2011 single "Six Foot 7 Foot" are the repeated "foot, banana," because of this exact reason. In the first few moments of "The Sun" by Queens-native Spvce Kid, I feared this scenario might occur once again—but it was quite the opposite.
Rather than allowing the nearly spelling-binding production to drown him out, Spvce Kid emerges with a voice that demands attention. He has a passionate delivery that forces you to catch every single word. Spvce Kid's vocals intertwine with the mesmerizing quality of the featured sample, creating a mental image that feels as if you can almost see him ascending towards the sun—tying the entire concept together.—Adrienne Black