---
The Carolina Panthers are playing in the NFC Championship game this Sunday against the Arizona Cardinals. This is a huge game. The winner advances to the Super Bowl. With such an important contest in their sights, one would think the players would be completely focused on the game. Wrong, WRONG. The Panthers are instead listening to a lot of Creed.
The Charlotte Observer reports that linebacker Ben Jacobs has been 'Creedbombing' his teammates and reporters. 'Creedbombing' is the act of singing a Creed song at an unexpected time. From the Charlotte Observer:
"Hold me now! I'm 6 feet from the edge and I'm thinking," Jacobs sang Wednesday as he walked onto the practice field, a lyric from Creed's song "One Last Breath."
"The key is you've got to make really deep, direct eye contact," Jacobs said. "So if you Creedbomb someone you've got to look them directly in the eye."
---
No more dabbing, no more running off on the plug, let's hope the Panthers start celebrating by spreading out their arms and laying down face first like they're Scott Stapp falling off a mountain.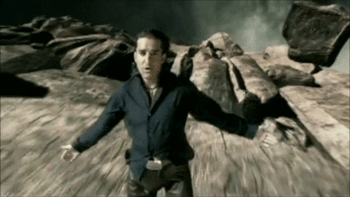 ---