Very few people have stories about Prince, but the ones that do always have really great ones. However, Questlove's story may be one of the strangest and the funniest Prince stories told in recent history.
Back in November, Questlove briefly mentioned a time when Prince had hired him to DJ a party, then soon fired him to replace the set with a DVD of Finding Nemo instead. Though the tweet alone was hilarious enough, the full story definitely needed to be told. Today, on Questlove's birthday, Okayplayer shares a fun animated video by Hectah with Quest telling the entire tale of how he got replaced by a cartoon fish—because Prince does what he wants.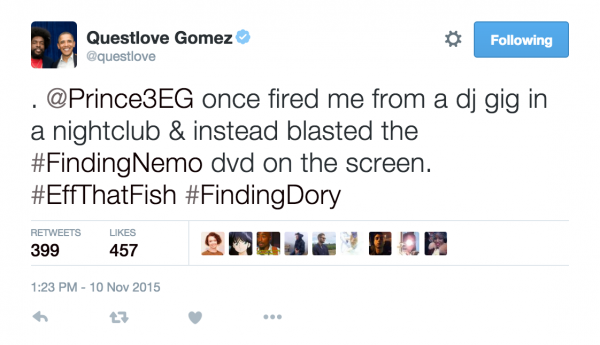 Watch the hilarious video above.