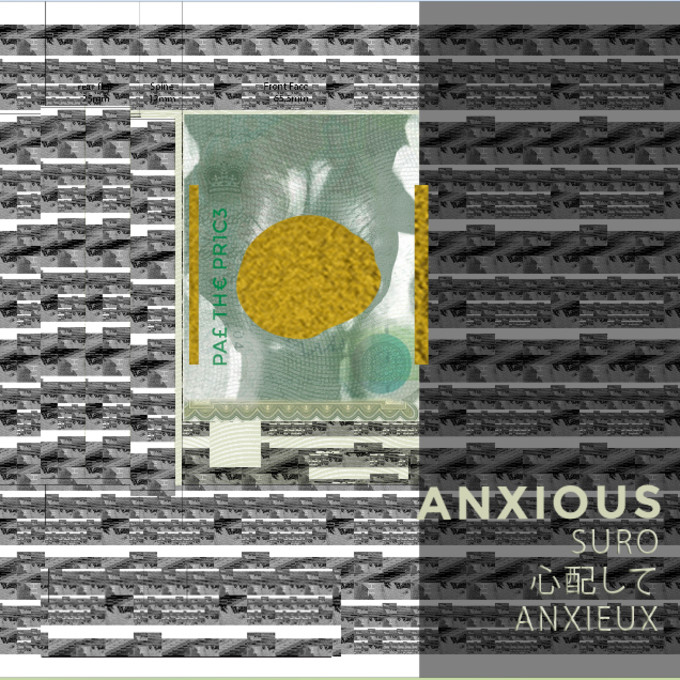 "Modern blues is crushing me," Mickey Lightfoot tells us on his new song. "It feels like I'm falling," he sings, his voice rich with emotion. The song was born out of a feeling of emptiness, as Lightfoot explains:
"It was linked to a sense that a disproportionate number people in my generation seemed to be constantly in flux. Always being told one thing, but it never being as it seems. Whats worse is just as you feel like you've got it all worked it out, you learn something new that just sends everything back into flux again. I'd had enough of that Anxiety , I'd had enough of worrying about high rent prices, my future, my health and more. So I put it on the record as some form of cathartic therapy. My hope is those who can relate, listen and also shed a few pounds of anxiety. And for those that have never felt that, just dance around your bedrooms with the vice of your choice while strumming your air guitar and fist pumping."
---
However many playlists people subscribe to or algorithms they rely on to find new music, nothing is going to be the same as a recommendation from someone whose taste you trust, and in this case it was British musician GAIKA. We shared GAIKA's debut track last year, and now he has hooked us up, sharing Mickey Lightfoot's "Anxious." Of their collaboration and friendship, GAIKA says:
"I'm pretty antisocial but in LDN but I chill with Mickey Lightfoot a lot. We bounce creatively off each other, visual/fashion stuff as well as music and ideological stuff. We are booth deeply into technology. I guess we are both trying to build some kind of 'Black Other' movement IRL, along side what I'm doing with GKZ (the creative studio I run) Chino Amobi's Non records, Grey, Dog Food and other entities I'm involved with—these are all militias with similar purpose. We are gonna start a rave in a gallery space in Elephant and Castle in March. Mickey sent me this tune from the EP he'se been doing with Kanye's guy, Acyde. I had to co-sign it instantly as its pure burning fire."
The track comes from Mickey Lightfoot's upcoming five-track EP Wearing The Rent, which will be his second of 2016. It will be out at the end of February alongside a collaboration with clothing brand UnderatedCo. 
Listen below.