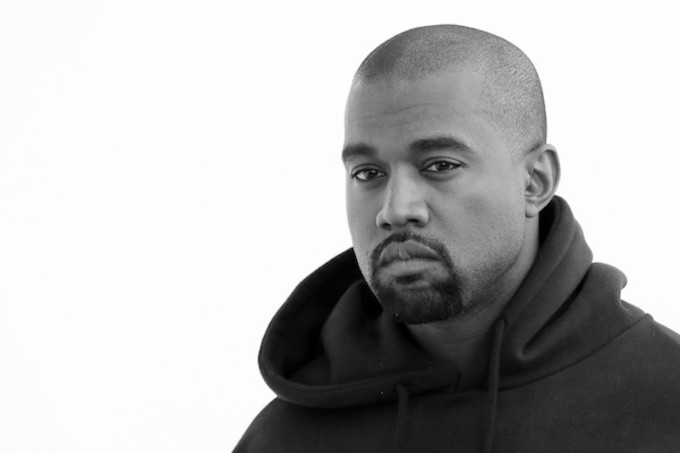 UPDATE (January 27, 11:17 a.m.): The pre-sale link for the show has been taken down. Complex's James Harris talked to American Express, and they said the pre-sale is delayed "due to creative differences," and that the pre-sale will now be available tomorrow morning. Also, in case you somehow missed it, the album is now called Waves.
---
UPDATE: Ticketmaster now has a countdown for tickets to the event. According to the site, presale begins tomorrow (Jan 27), while general public tickets will go on sale this Friday (Jan 29) at 10AM EST. Madison Square Garden has also officially added the event to their calendar for Thursday, February 11.
From Team Kanye Daily: "We just spoke to an MSG employee who said Kanye is expected to perform a concert and show his #YeezySeason3 collection live at the venue."
And then, of course, there's this: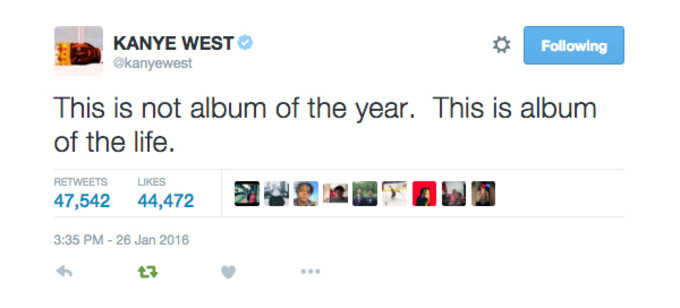 ---
Yeezy season is approaching, and when Kanye West tweeted "Swish February 11," the logical assumption was that he had shared the release date for his upcoming album. It's looking as if he was talking about something even more exciting.
As Reddit Hip-Hop Heads point out, two major cinema chains, Cineworld in the UK and Cinemaxx in Germany, are advertising tickets for a February 11 showing of Yeezy Season 3 and "the world premiere of Kanye West's SWISH album in its entirety." According to both cinema's websites, SWISH will be debuted in a show streamed live from Madison Square Garden to " hundreds of theaters worldwide." The Cineworld website also says that West's visual art collaborator Vanessa Beecroft will be involved in this listening party/fashion show multimedia experience.
While we should wait for official confirmation from Kanye and his camp, tickets are already available to buy for German screenings, with the show starting at 10:15 p.m. local time, which is 4: 15 p.m. EST. Plus, the Madison Square Garden event calendar shows there is nothing currently booked for February 11.
A final piece of the puzzle: Kanye's tweet from January 21 shows a laptop with a Yeezy Season 3 flyer, which looks just like the flyers on the cinema websites. See both images below, and check your local cinema and Kanye's website if you want to get involved on February 11.
Remind yourself of "No More Parties In L.A." and "Real Friends," and check out the tracklist for SWISH here.
---