UPDATE 2/2/2016: Positive Kanye returns. After last week's (now deleted) tweet storm against Wiz Khalifa, things have taken a happier turn. Last night, Kim Kardashian shared a photo of her and Amber Rose, and now Kanye has shared an update himself: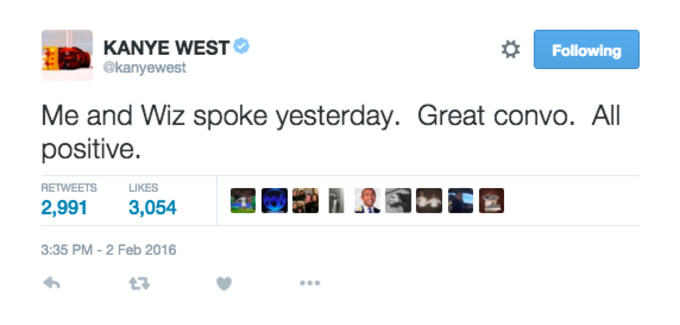 ---
It truly is Yeezy SZN. We've barely eaten lunch, but our timelines are already bursting with Kanye West news surrounding his upcoming album—which, as of today, is called Waves. Wiz Khalifa took issue with Kanye's new title, claiming on Twitter that "Max B is the wavy one. He created the wave. There is no wave without him."
Kanye has responded in kind, claiming Wiz stole his whole style from Kid Cudi, and that Wiz's music is "corny as f**k." He even came at Wiz's pants selection. Then Kanye came at Wiz's child, his height—this got out of hand real quick. Read the 17-part manifesto below.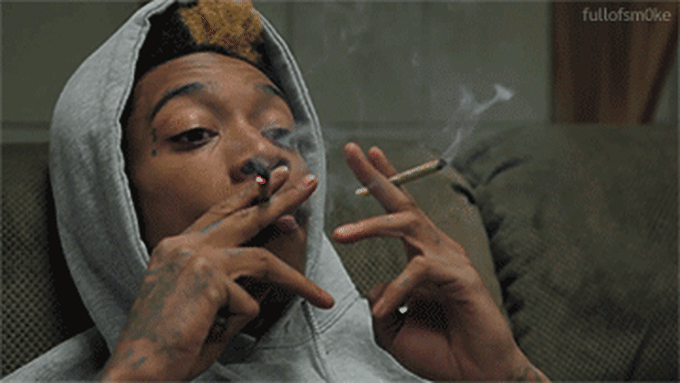 ---
Also, we'll just leave this here: