It was announced today that Swish will not be released… because Kanye West's upcoming album has a new name and will now be titled Waves.
Kanye tweeted the news out minutes ago, writing, "New album title, WAVES," and earlier today, he said of the record, "This is not album of the year. This is album of the life." It was also confirmed today that the album formerly known as Swish will premiere at a fashion show event in Madison Square Garden on its release date, February 11.
Just yesterday, Kanye shared a handwritten tracklist to the album, clearly titled Swish, so this must have been a last-minute change.
Goodbye Swish, hello Waves.
Which name do you like better? Vote here.
---

---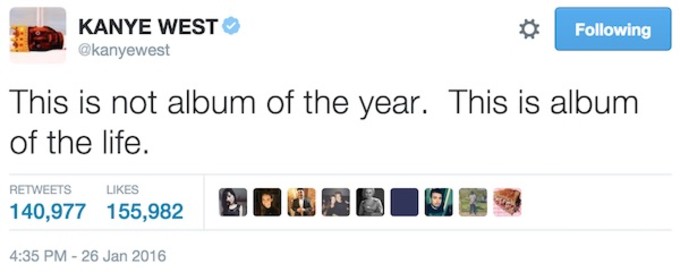 ---
More info has been added to the notebook. Looks like ASAP Rocky, Swizz Beatz, The-Dream, and others were present during the making of this album tracklist. There is speculation that the signature on the top right is Drake's.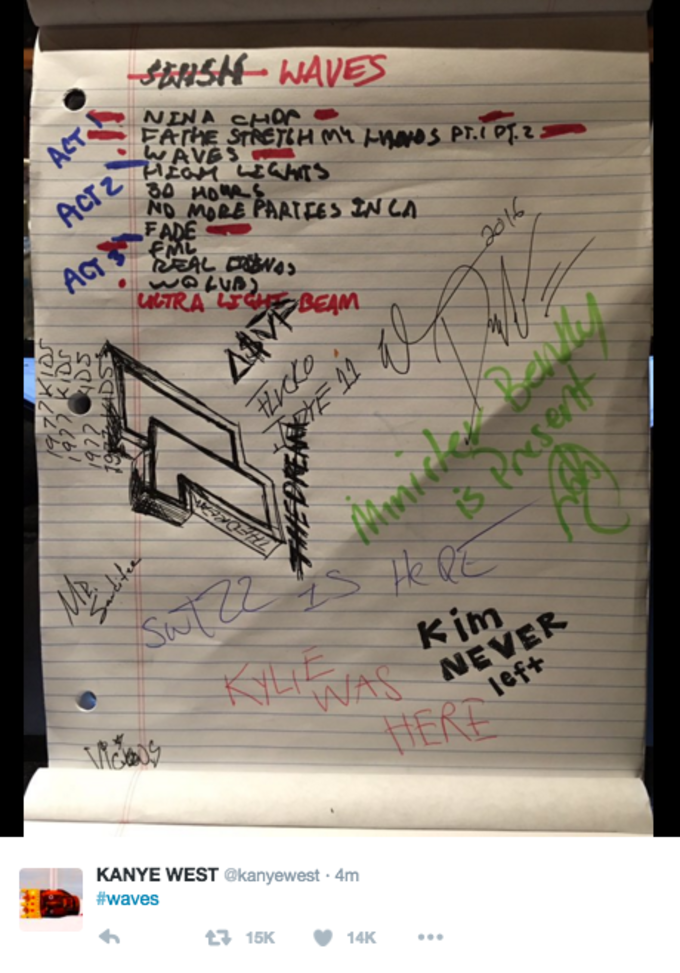 ---
One person who probably isn't thrilled with the new album title: Mick Jenkins. He's got an album called Wave[s]. Wiz Khalifa also voiced some disapproval.