In case you aren't familiar, 5 Seconds of Summer is an Australian pop punk band who got famous from YouTube covers and toured with One Direction.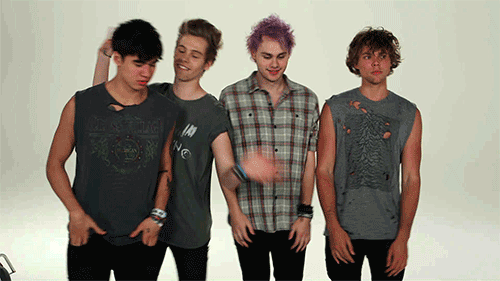 ---
In a recent Rolling Stone interview, band member Michael Clifford said of Justin Bieber: "I think he hates us." Clifford went on to explain that he and Bieber attended the same AMA after party. "It was fucking crazy, people standing on tables and shit. I probably shouldn't say this, but he had his own album on loop for, like, two or three hours."
Bieber responded on Twitter—the tweets have now been deleted but Daily Mail got screenshots—with a perfect roast. It's a direct-but-not-too-direct kind of roast, the kind of roast that, if asked, you could say is not a roast at all. But we all know it's a roast. And the "Big hugs bud" ending is the perfect insult to injury. It's like saying "Nice try, chief" when someone tries to lift a heavy object and fails.
---
In the end, Justin Bieber decided to delete those tweets and go with something a little more positive for his 72 million followers.

---