Ratking's Wiki has such a unique style that he's fast become one of NYC's most exciting rappers, and now he'll finally have his first full-length solo release to show off the full extent of what he's capable of. Quietly announcing the upcoming free album via Ratking's Facebook, Lil Me will be Wiki's first solo release since 2012's 1993. At seventeen tracks long, the release looks packed with appearances from the likes of Skepta, Madlib, Antwon, Kaytranada, and Yung Gutted among others.
To celebrate the announcement of the fast-approaching release, Wiki has shared the video for the Nasty Nigel-featuring "Livin' with My Moms." Starting out relatively normal with both Nigel and Wiki chilling with their moms, the video suddenly turns it up a notch when a kidnapping happens. While performing their soundcheck, the pair catch wind of what's happening and suddenly transform into superheroes with the gift of flight. It sounds weird, but it's actually pretty amazing.
WIKI's full-length debut will be available for free December 7 via Letter Racer. Check out the album art below, and the impressive tracklist below that.
---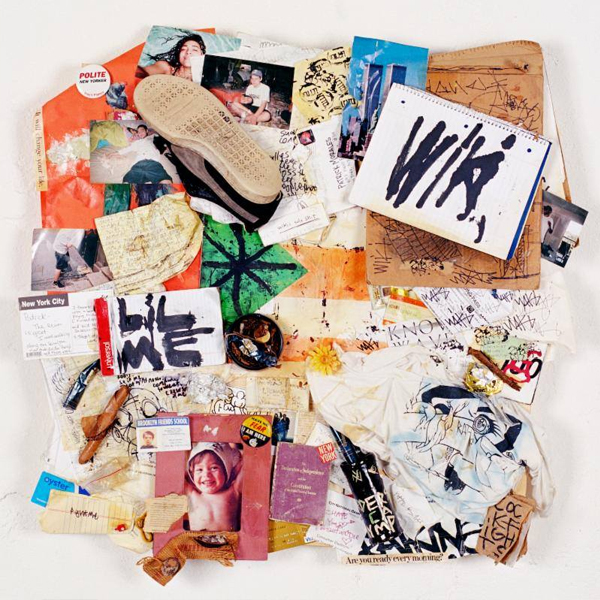 ---
Lil Me Tracklist:
1. WikiFlag (pt. 1 prod. Madlib – pt. 2 prod. Sporting Life)
2. Livin' with My Moms ft. Nasty Nigel (prod. Black Noi$e)
3. Seedy Motherfucker (prod. Black Mack)
4. Hit the L ft. Hak (prod. Sporting Life)
5. Old Blocks New Kids ft. Jadasea (prod. Sporting Life)
6. Cherry Tree ft. Micachu (prod. Micachu & Sporting Life)
7. God Bless Me ft. Sporting Life & Skepta (prod. Skywlkr)
8. Club Shit (prod. DJ Lucas)
9. Lil Me (prod. Sporting Life)
10. 3 Stories (prod. Kaytranada)
11. Whole Half ft. Antwon & Jesse James Solomon (prod. Yung Gutted)
12. Sunday School Dropout ft. Hak (prod. Harry Fraud)
13. Patience ft. Antwon (prod. Sporting Life)
14. Crib Tax (prod. Kaytranada)
15. Ioneedmuch ft. Teddy AF (prod. Sporting Life)
16. Sonatine ft. Slicky Boy (prod. Lee Bannon)
17. Sun Showers ft. Teddy AF (prod. Black Mack)