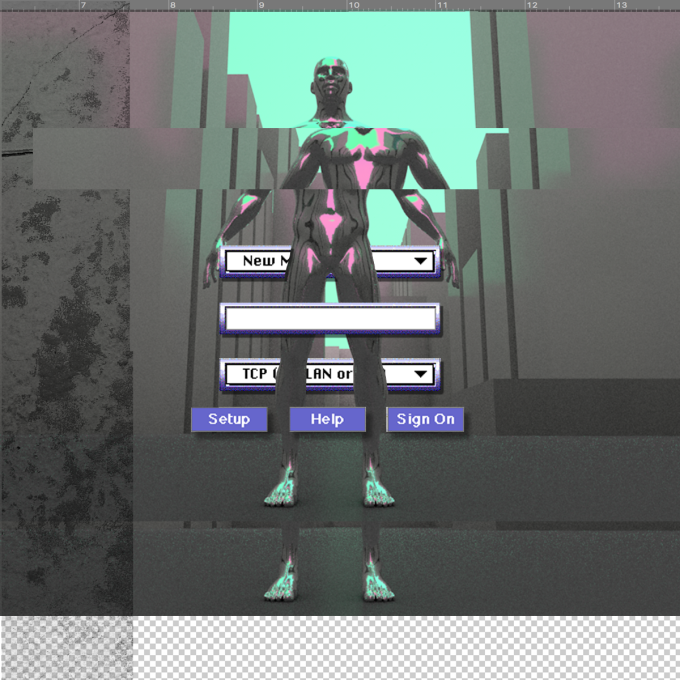 Somehow, Chicago's Goodbye Tomorrow has remained completely anonymous, even through releasing a full-length project. Despite not giving us faces and names to associate with the music, GT has developed a unique aesthetic with sounds and visuals. The next step: a live show. We have no idea how that will go down, but it should be very interesting. Before hitting the road, GT releases a new Skepta-sampling song called "2 Many." The track first premiered via Fake Shore Drive's radio show on Shade 45.
"This track is born from a place of frustration and defiance," a statement from Goodbye Tomorrow explains. "At every stage, there are always barriers to what you want, but when you see it how it really is, those barriers only exist because we've all been programmed to see them. The world tries to get you stuck in this eternal loop, where every time you get through a level they just reset the board with the same exact pieces. Freshmen in high school become freshmen in college and so on. New level. New title. Same shit. 'Cuz that's just how it is.' But there's too many answers like that. Too many protocols and regulations and red tape, but any rules without reason only stand in the way of the world."
Listen to "2 Many" below, and check out info on the "Goodbye Tomorrow Live Beta Test" under that.
---