Earlier today, Wale joined the Power 105.1 Breakfast Club for an interview that lasted a little over an hour. Of course the beef his MMG labelmate Meek Mill had with Drake was one topic, and Wale claimed to have reached out to Meek, only to have his phone calls ignored.
These comments didn't go over well with Meek. He first responded with an IG post from the #TIDALX1020 concert from last night with the caption: "When niggas b broke they talk more! 😅 meek milly x Rozay x Mmg x 4 life #watchyabody." Wale left a comment saying "MMG FOR LIFEEEEEEEE." Meek then followed up with a more direct post for Instagram, reposting the interview snippet of Wale speaking on him with a much longer and direct caption:
---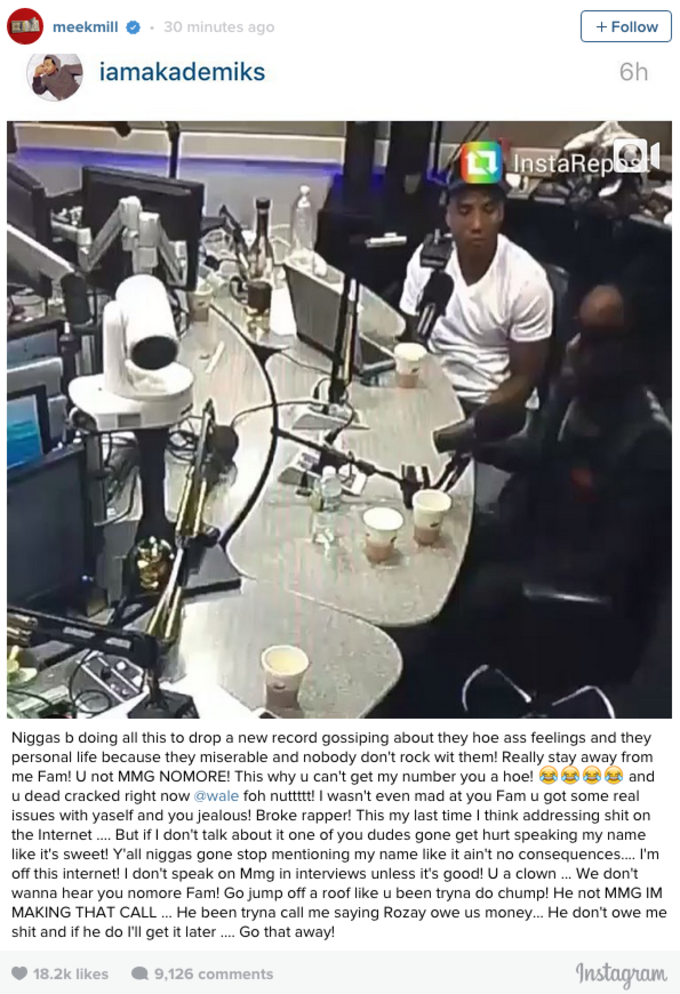 This is not the first time Meek has had choice words for Wale, and it's probably going to spark some more drama for Meek Mill. Check out the Wale interview at the top of the post.
---
Wale's response: