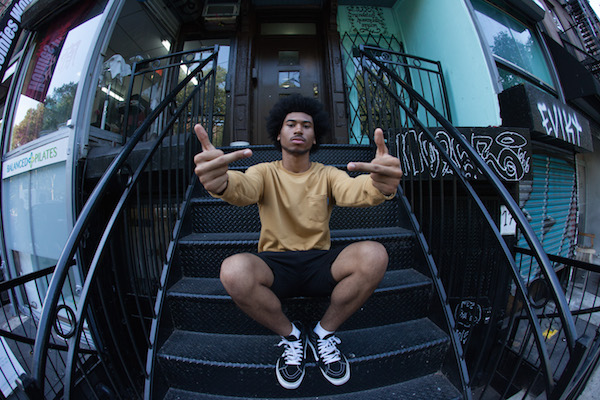 Can we stop saying New York rap has fallen off? The city and its boroughs has always suffered from elevated expectations (being the birthplace of rap and all), but whatever hip-hop depression came over NYC at the start of the 21st century has officially passed.
Jimi Tents is the latest reason why, and he embodies the city's melting pot mentality on his new EP, 5 O'Clock Shadow. Tents gives a nod to trap music on "All of It" before flipping to some silky trip-hop vibes on "Elmer Fudd," and ties it together with a bow with the colorful showcase rhymes on "Landslide" and "Should've Called."
The EP boasts features from Tunji Ige, KeithCharles Spacebar, and Moxie Raia, but Tents is the undeniable center of attention. If there's a comparison to make, it's to Isaiah Rashad—there's a similar mastery of the beat and intensely personal introspection that turns every song into a musical story.
Stream 5 O'Clock Shadow below, and you can buy the EP here.