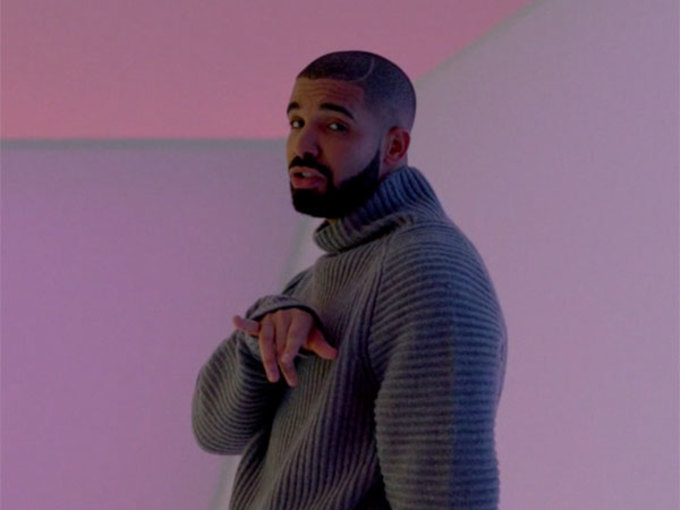 For months, there have been ongoing debates about whether or not Drake's "Hotline Bling" completely jacked D.R.A.M.'s "Cha Cha." When the single was first shared on Drake's Beats 1 Radio show OVO Sound, it was tweeted from the Beats 1 account as "Hotline Bling (Cha Cha Remix)," but the remix part was quickly taken out.
The FADER recently shared a quote from their latest cover story where Drake finally explained the connection between both singles. In his explanation, Drake compares the process to the dancehall culture: "You know, like in Jamaica, you'll have a riddim and it's like, everyone has to do a song on that"—but this comparison may have just made things worse.
Drake expanded on the similarities saying:
Imagine that in rap, or imagine that in R&B. Imagine if we got one beat and every single person—me, this guy, this guy, all these guys—had to do a song on that one beat. So sometimes I'll pick a beat that's a bit, like, sunnier, I guess is the word you used, than usual, and I just try my hand at it. And that's kind of what 'Hotline Bling' was. And I loved it. It's cool. I've been excited by that sort of creative process.
---
However, there's a big difference in what Drake was trying to explain and what he actually did. He was correct when he said that in dancehall there will be a riddim (or beat) that multiple artists will hop on and try to make the best song, but he left out some crucial details. These riddims will always have a specific title, each time an artist makes a song using that same riddim the title will include the name of the riddim, to give credit to the creators. In dancehall culture, the riddims will usually be more known than the actual song titles. For example, DJs as well as listeners may refer to songs as "the new Popcaan song on the Summer Time Riddim" rather than calling the song by its proper title.
That process is very different from this Drake vs. D.R.A.M. situation. The rhythm for D.R.A.M.'s single "Cha Cha" loosely recreates Timmy Thomas' 1972 single "Why Can't We Live Together" with sound effects from various video games. Whereas Drake, who admitted he was inspired by "Cha Cha," didn't just hop on D.R.A.M.'s beat and credit him. Instead, "Hotline Bling" directly sampled Thomas' original record. Drake found a way to hop on another person's wave without giving credit. Legally, Drake hasn't done anything wrong here. But ethically, it's looking a little shady.
---