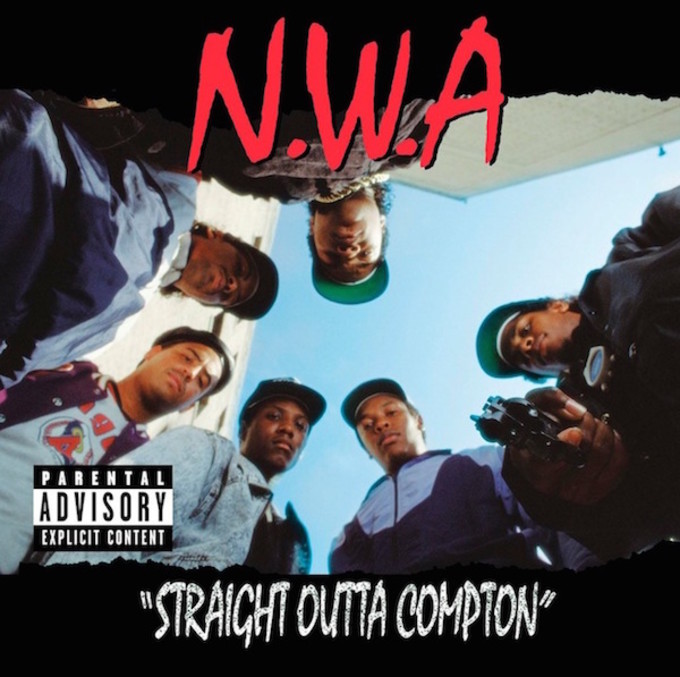 Dr. Dre must be a very happy man this week.
Not only has N.W.A biopic Straight Outta Compton continued to dominate the box office for a second weekend in a row, Dre is currently presiding over Billboard's albums chart. His latest effort Compton is sitting at no. 3 on the Top 200, and at no. 4 is none other than the N.W.A. album that started it all, 1988's Straight Outta Compton.
The whole roster has seen a bump—currently, Eazy-Duz-It, The Chronic, 2001, N.W.A's Greatest Hits, and N.W.A's The Best of N.W.A: The Strength of Street Knowledge, as well as Ice Cube's Death Certificate, Amerikkka's Most Wanted, and Greatest Hits, are all charting.
Even crazier? The film has spawned the legendary group's first top 40 hit, as "Straight Outta Compton" debuts (yes, debuts) on the Hot 100 at no. 38 this week—27 years after its release.