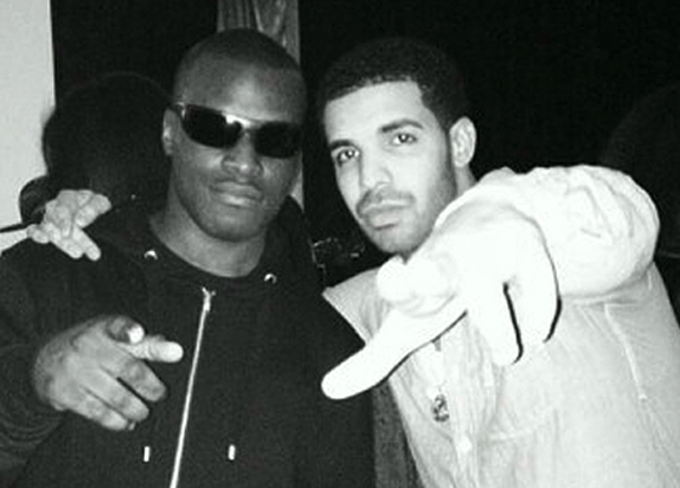 At this year's OVO Fest in Toronto, Drake brought out Skepta to perform "Shutdown," giving him an incredible platform to reach a new audience and emphatically cosigning the London MC. Earlier this year, in July, Skepta was also a guest during Drake's headlining performance at Wireless Festival in London, but Drake's UK obsession goes way deeper than a couple of live performances.
While he's been especially vocal about his love of the UK in the past 6 months, Drake's been on a UK wave (word to Sneaky) since 2011. Check out a brief chronological history of his love affair below.
---
November, 2011
All the way back in 2011, Drake was already referencing UK MCs. First, it was Sneakbo, a UK rap artist whose song "How You Mean" was loosely referenced on "Cameras" from Take Care, with Drake rapping, "How you mean, how you mean, thought you knew about the team." Drake went on to mention Sneakbo again…
---
December, 2011
Drake tweeted a reference to Sneakbo's "How You Mean," and then brought the rapper on tour with him for his UK dates.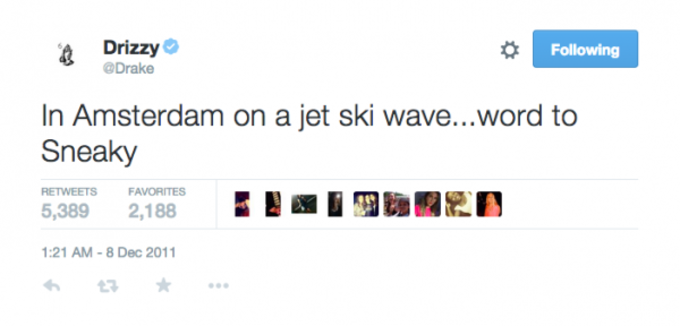 ---
April, 2012
Drake is still repping Sneakbo hard in an April 2012 interview, explaining in that he discovered the Brixton, London MC after seeing one of his videos in the related section on YouTube when watching a documentary on UK gang culture.
---
March, 2012
Drake shouts out Wiley at his London show and, according to Wiley, they prayed together beforehand.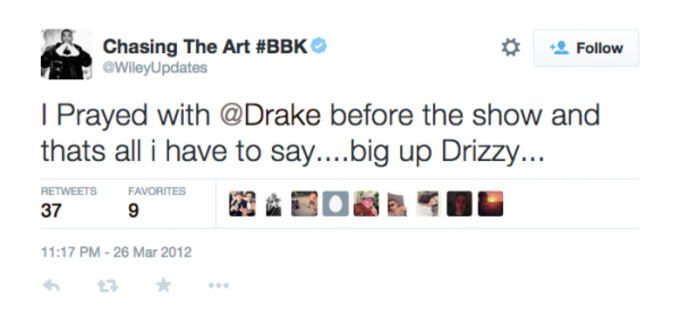 ---
January, 2015
Drake featured on Lil Wayne's mixtape Sorry For The Wait 2 on a track called "Used To," and referenced Skepta's lyrics from "That's Not Me." At around 50 seconds Drake raps "Shout out to the G's from the ends / We don't love no girls from the ends," while Skepta's lyrics are, "Love for the G's in the ends, But we don't love no girls in the ends."
---
February, 2015
Drake's If You're Reading This It's Too Late was surprise released on February 13 with little background information other than a note thanking people who had inspired or otherwise helped in the creation of the mixtape-cum-album. Skepta is name-dropped towards the end.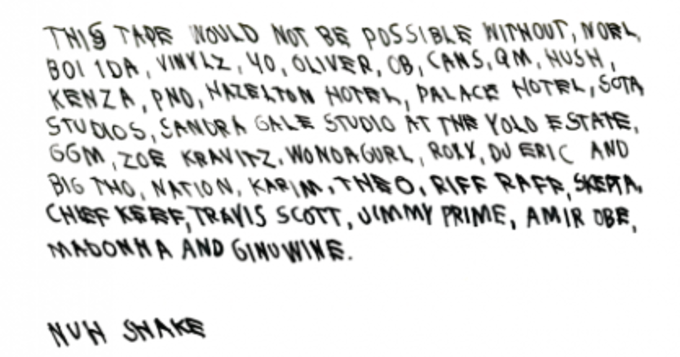 ---
February, 2015
Drake goes on an Instagram spree, sharing pictures of Skepta and Devilman's famous Lord of the Mics clash (make time to watch it here), a Skepta and Frisco freestyle (watch here), and a picture Skepta and Wiley.
---
March 1, 2015
Drake appears at the beginning of Skepta's "Shutdown," with the audio from this Vine used. Truss mi daddi.
---
June 30, 2015
Drake is spotted wearing an Boy Better Know x OVO "Lukey World" t-shirt which commemorates Skepta's close friend Lukey Maxwell who was killed in London on June 5.
---
July 3, 2015
The Wireless festival crowd were treated to "Shutdown" during Drake's headlining set. Drake also had the crowd put their lighters in the air in memory of Skepta's friend Lukey.
Drake also shouted out Skepta's crew Boy Better Know in his best London accent… bruv.
Drake a full UK roadman now, reppin Boy Better Know. We accept you Drizzy 👌🏾 pic.twitter.com/aRFPli5GiA

— CalmYeWest (@CalmYeWest) July 4, 2015
---
July 11, 2015
Premieres his first collaboration with Skepta, a remix of Nigerian artist WizKid's "Ojuelegba," on the OVO Sound show on Beats 1.
---
August, 2015
Skepta joined Kanye West, Travi$ Scott, Pharrell, and Future on the list of special guests at Drake's annual OVO Fest. Will we get more music from Drake and Skepta? Will Drake find a new UK MC to get behind and wholeheartedly support? Will we just get a bunch more social media shout outs?
Whatever happens, Drake's support of grime and UK rap can only be a positive in the long run—for every ten of his fans who won't care about grime in six months time, there is one who is diggin through YouTube now, falling in love with the UK's gritty sounds.