In a series of three Instagram posts, Lupe Fiasco has written an open letter addressed to white supremacy. Throughout the letter, Lupe attacks the idea of racial supremacy, emphasizes the importance of human collaboration, and brings up how the world is connected in ways we don't often think about.
"Without us there is no white supremacy because there would be nothing to be supreme over! That sounds so stupid but sometimes the truth is stupid. Stupid like a fox. And no not stupid like a Fox News I mean the real fox. The animal. In closing white regularity (the race formerly know as white supremacy) I myself on behalf of my own black regularity salute you. Good luck with the northwest front I hear it's beautiful in the spring and probably a strategic death trap if and when Yellowstone finally decides to blow up!"
Read Lupe's full letter below.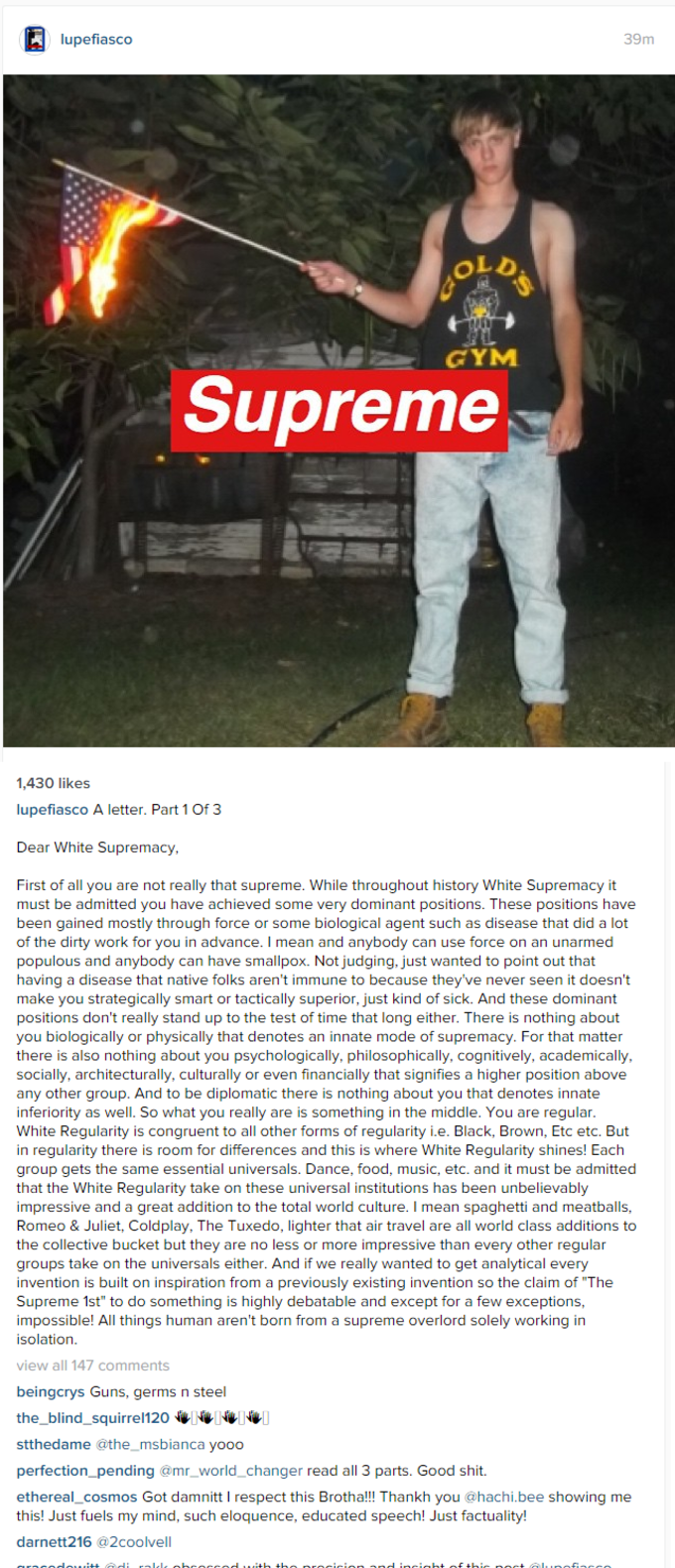 ---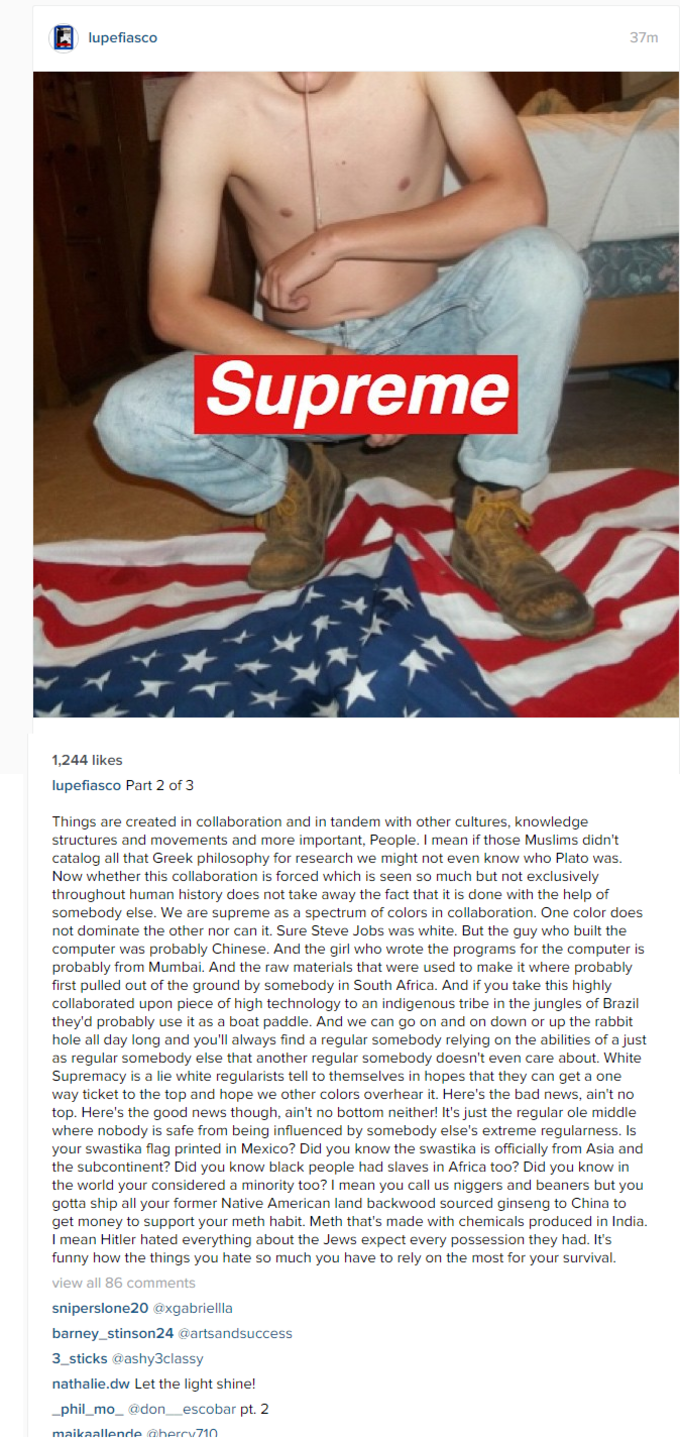 ---