ComplexCon returns to Long Beach Nov. 6 - 7 with hosts J. Balvin and Kristen Noel Crawley, performances by A$AP Rocky and Turnstile, and more shopping and drops.
Secure your spot while tickets last!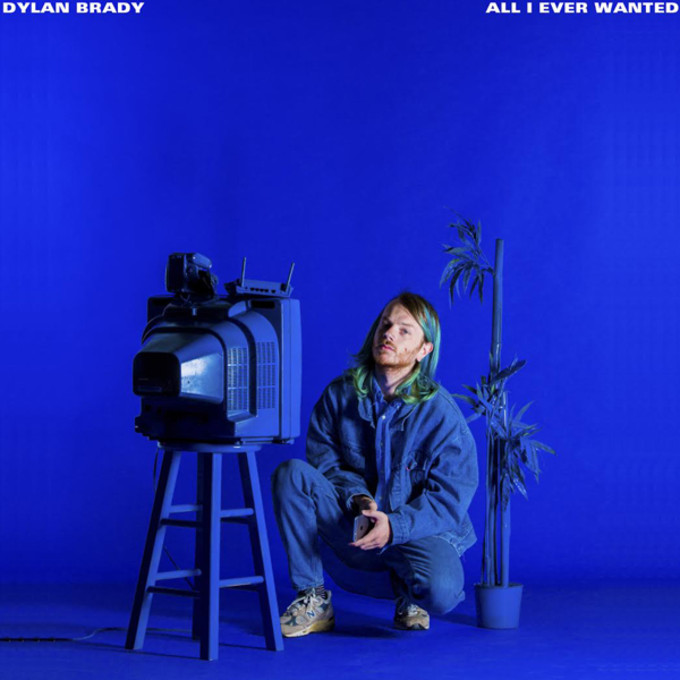 To be an artist in the digital age, you sort of need the whole package. Music will always be the most important part of being a musician, that goes without saying, but as the internet becomes oversaturated with countless other forms of media and artists, you can't just put up a song expecting it to change the world. Changing the world is too lofty a goal anyway, but setting the internet aflame isn't that far-fetched for some young artists.
Dylan Brady seems like he's planning a sneak attack on the internet with his debut album, All I Ever Wanted. It's doesn't exactly spell out viral success immediately or sink its way in from the get-go, but as it progresses it slowly reveals more and more of Dylan as an artist. The first two tracks make it clear that he's talented, but by the time "Little Bando" rolls around, All I Ever Wanted evolves from a neat selection of tracks from a promising internet curiosity to one of the freshest sounding debuts in recent memory.
Taking a few norms and doing what he pleases with them, Dylan subverts any semblance of familiarity into a sound wholly his own. Bringing along a few friends into his fantastical world in the process, All I Ever Wanted doesn't just paint Dylan as a multi-faceted producer and vocalist, but as an impressive show-runner, too. He's not afraid to step back here and there, with tracks like "Unknown Caller Pt. 2" and "314" treating their respective features as guests of honor.
Whether its the menacing delivery of Night Lovell on "Enemies," or the effortless ways in which Kevin Abstract, Nok from the Future, and Ketema among others incorporate themselves into the album, All I Ever Wanted is a packed with future stars. Don't get it twisted though, this is Dylan's album first and foremost, and everyone beautifully adapts to his singular style with ease.
There's something remarkably special about the whole album, and that's not just because it samples Enya and "Barbie Girl" on the same song, but because it all sounds new, unlike anything before it. The closest parallel to be made is a proposed collaborative project between Travis $cott and The Knife; clean synth-pop with a hint of the weird and the rugged bombast of hip-hop's darker side.
Listen to the self-produced (minus "Yee," which is produced by Nok, and "314," which features additional production from Night Lovell) album in full below, and download it for free here.
---
---
What inspired the creation of All I Ever Wanted?
I originally had an entire album made under the name "Lil Bando" called Party At My Château, but I wasn't satisfied with it. I kept a few songs but pretty much remade the whole thing. All I Ever Wanted is not so much a "Lil Bando" album but a Dylan Brady album. All I Ever Wanted is trying to be honest, and say things that are I actually feel about things that I am actually going through.
Your production techniques have evolved considerably over the years, but what would you attribute this to? Was there a turning point?
I think the turning point was after I made "Piano Prelude." That was when the sound really came to fruition.
When did you start recording your own vocals for your beats?
I have been recording vocals ever since high school, but I never took it too seriously and mainly focused on producing other artists.
How did you link up with Nok from the Future, Night Lovell, and Kevin Abstract?
Night first messaged me asking me to produce a track for his mixtape 'Concept Vague' but I did not see the message in time :(. I listened to his stuff and I was blown away. I was so excited to work with him. We sent some tracks back and forth and he recently released "Still Cold," which I produced for him. He did two insane features for the album which I am very eager to share.
I had heard Kevin Abstract's songs a while ago and after releasing "Little Bando" he followed me on Twitter. I DM'd him saying I loved his stuff and sent over some tracks. Nok is the one who got me really to do this solo stuff. I sent him "Piano Prelude" and "Gold Teeth" around a year ago. He really pushed me to explore that side of my production more and focus on a solo project.
Could you explain to me what All I Ever Wanted is about?
It is about a breakup, St. Louis, unrequited love, triumph, loneliness, happiness, sadness and where I am at right now.
There's a strong visual presence to everything you do, with your art and videos in particular looking super innovative and vivid. Do you think your visuals are as important as the music side of things?
I wanted to be a filmmaker until I got rejected from NYU film school. I started really making music after that, so visuals are still a large part of the process for me. There is a lot of monotonous video making out there with repetitive aesthetics that is kind of boring, treating videos as secondary. In doing so there is an opportunity missed to create a great user experience that utilizes sonics and optics.