Deadboy, one of the UK's most consistently innovative producers, is already on to his second release of 2015, the White Magick EP for Local Action. The EP sees Deadboy combining what has made him such an exciting artist to follow since 2009 into a truly varied but still cohesive six track effort.
There are most definitely tracks for the rave here—"Copwar" is Deadboy at his roughest, toughest, and grimiest—but these sit beside almost beatless meditations like "Rye Angel," which feels like a further exploration of the sound we heard on "Return" and "It Did Not Feel Right." Deadboy has been a master at flipping memorable vocal samples in his tracks since the beginning, and vocals pop up across White Magick, most notably on the stunningly catchy "Inner Palace."
Opening track "White Moon Garden" provides a gentle introduction to the EP, and while it might not have you busting gunfingers in the air, it might just have you floating out of your seat and off into a world of palm trees, vivid blue skies, and crystal-clear water. Beautiful.
Deadboy's White Magick is out via Local Action on April 20. Pre-order here.
---
Deadboy is going to be on Boiler Room alongside Mokona, Yamaneko, and Tom Lea this Tursday, April 16 from 6pm EST. Details below.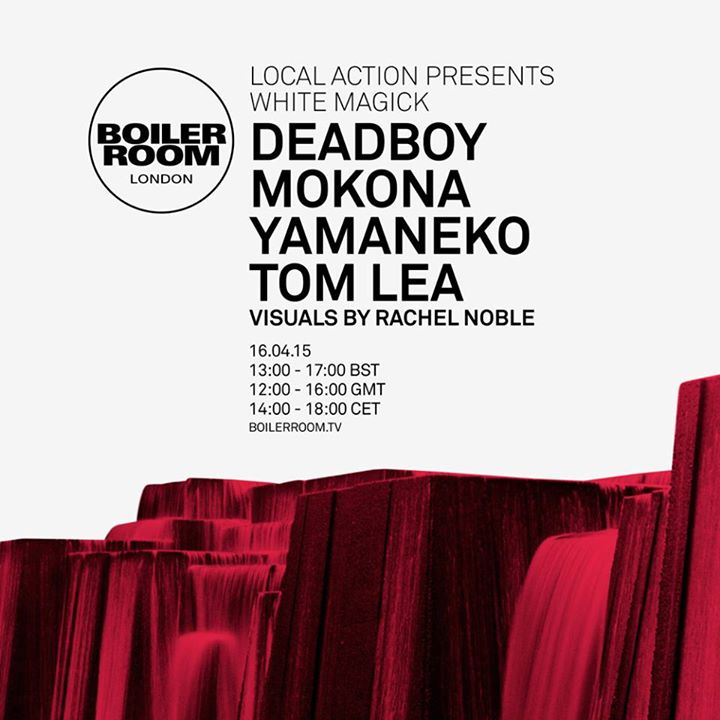 ---
White Magick tracklist:
1."White Moon Garden"
2. "Inner Palace"
3. "Rye Angel"
4. "Sad Sniper"
5. "Copwar"
6. "I Will Let His Ocean Flow Through Me"