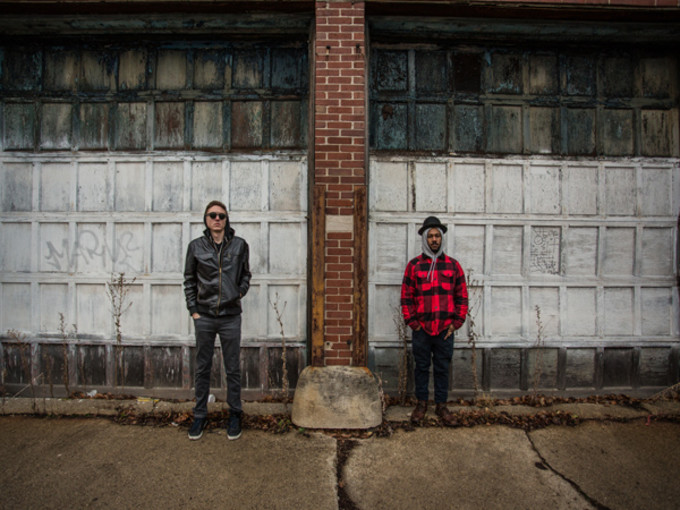 It's rare, but every now and then a rapper and producer are on the exact same page. It's even more rare that the pair can replicate that for a entire album's worth of songs. With The Night Took Us In Like Family, North Carolina producer L'Orange and Chicago rapper Jeremiah Jae have done it.
The album sounds like it was made in a dimly lit, smoked out basement with no windows and stacks of old jazz records everywhere. Fueled by dusty beats, each song gives a glimpse into an entire world L'Orange and Jeremiah Jae created in their heads. It's not a one dimensional world—"Underworld" is seductive, "All I Need" has a funky kick to it, "Taken By The Night" is pure mischief, and "Kind Of Like Life" is the soundtrack to an urban cowboy movie. But it's all united with a gloomy tone and shadowy imagery.
This isn't Top 40 rap, but it's low-key one of the best and most complete hip-hop albums of the year so far.
Jeremiah Jae says: "This is one of my favorite projects I've been a part of. I can't wait for the people to experience this. It's more than a record, its a film on wax. L'Orange on the beats. Jae on the flows. The vinyl is gold, the crack will be sold. Out this week. Support the young wizards."
 L'Orange says: "We both balance a respect for early 20th century aesthetics with modern processes and a postmodern approach. Jeremiah Jae is a perfect partner in crime."
Listen below, and buy the The Night Took Us In Like Family here.
---