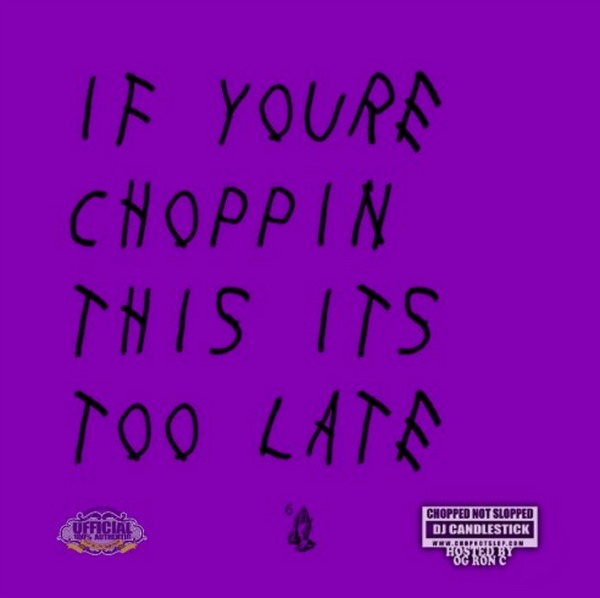 Anytime Drake puts out new music, it's usually only a matter of time until the remixes and edits start flooding in. Many have already come and gone quietly and quickly but today we finally get to hear the chopped not slopped versions of Drake's If You're Reading This It's Too Late thanks to OG Ron C and DJ Candlestick of The Chopstars.
Last month, we heard a sneak preview of the chopped up version of "Madonna." OG Ron C featured an extended version of the track for this project.  The project also includes their chopped not slopped version of the bonus track "My Side." If you were planning to release some new edits of Drake's latest tracks, sorry but the title of this project says it all.
Stream and download If You're Choppin This It's Too Late below.