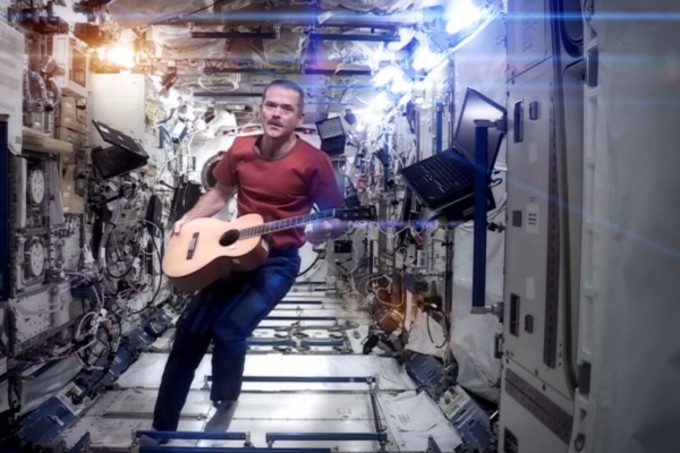 If you've ever wondered what astronauts do with all that alone time in outer space, here's one of the cooler answers. Canadian astronaut Chris Hadfield chose to record an album during his downtime while orbiting the Earth on the International Space Station. Now the retired astronaut is expected to be releasing that album later this year.
Hadfield recorded all of the guitar and vocals himself while in space, then later got some additional instrumentation from producer Robbie Lackritz. "The serenity and grace I felt while orbiting our Earth, weightless by the window, gave a whole new place to write and perform music," said Hadfield.
Last year Hadfield got plenty attention after uploading a video of his rendition of David Bowie's song "Space Oddity"—which was shot and recorded while literally in outer space. The video now has over 25 million views on YouTube and even got the approval of Bowie himself, who said it was "possibly the most poignant version of the song ever created."
---
Watch his cover of "Space Oddity" below.