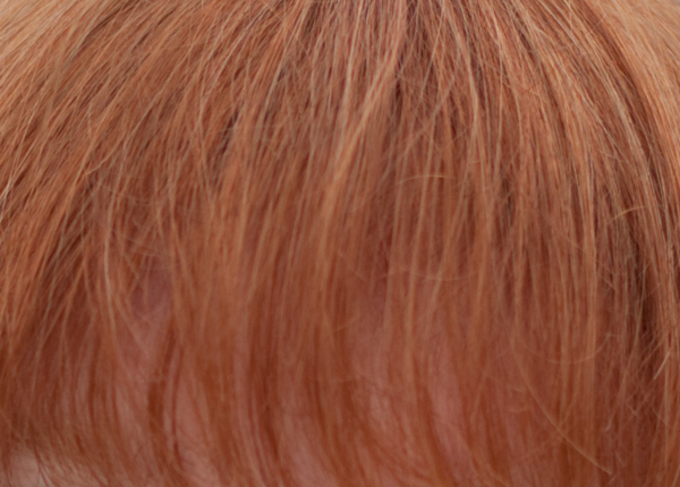 The role of the redhead in popular culture has often been that of the victim or the laughing stock. Just think of all those poor children in M.I.A.'s "Born Free" video, or the hatred and vitriol poured forth upon the poor boy who suggested that gingers do have souls. Frank Ocean's coming out letter struck a huge blow against bigotry, but I couldn't help but think, when will someone do something for all the poor redheads?
Well, here are the artists who are going to storm the last bastion of discrimination left in the music industry. Here are the 10 Best Redheads in Music Right Now.
Hit "next" or click the pictures to read on…
10. A. C. Newman
A. C. Newman is band leader of the successful Canadian supergroup The New Pornographers and also as a solo artist who has just released his third album, Shut Down The Streets. A long term stalwart of the Vancouver music scene, Newman came to prominence in 2000 with The New Pornographers' critically acclaimed debut album Mass Romantic and he hasn't looked back. Shut Down The Streets sounds at times just like a New Pornographers album and at times more psychedelic, and you can listen to the whole thing below.
9. Chad Valley
The unassuming Chad Valley (real name Hugo Manuel) makes upbeat, '80s leaning electronic-pop that can sometimes come rather close to cheesy, but overall manages to successfully navigate the fine line between displaying homage and rip-off. Sparkling, shimmering and glistening like a disco-ball, Chad Valley's debut album Young Hunger is out on Ocotber 30th, but is available to stream in full now. Hugo's bright production is complemented by a whole host of exciting contributors, including Twin Shadow, Totally Enormous Extinct Dinosaurs, El Perro Del Mar, Glasser, Active Child and more. Listen to the lung bursting "Tell All Your Friends" below and head here to stream the Young Hunger in its entirety.
8. Trey Anastasio
Trey Anastasio represents more to music than the cool new thing. As the frontman of Phish, he's led the way in defining the role of "jam band" post-Grateful Dead. He's a talented musician who takes pride in his craft and has perfected the art of live improvisation over the past few decades. Phish might not be the "cool" thing in music, but check out Phish's three-day run at Madison Square Garden bringing in 2013 and try to tell that to their dedicated fan base. And even if the jam band scene isn't your thing, you should try to see Phish live at least once in your life.
7. Ed Sheeran
Between comical freestyling on YouTube and  singing songs about fried chicken, Ed Sheeran has found time to represent redheads everywhere, even colouring the packaging of his breakout debut studio album orange. Already hugely popular in the UK, with his + album going triple platinum, Ed has now set his sites on the US with collaborations and Yelawolf and most recently Taylor Swift helping to boost his stature. While Ed's work is sometimes a little corny, his cover of Jamie Woon's "Wayfaring Stranger" shows off his best asset – a warm and emotive voice.
ED SHEERAN PICKS HIS TOP 5 RAPPERS, ALCOHOLIC BEVERAGES, PICK UP LINES, AND MORE
6. Elly Jackson of La Roux
Elly Jackson, the voice and face of of synth-pop duo La Roux (yes it is a two person band) was one of the most obvious picks for this list, not just because her gravity-defying quiff is one of her defining features, but because the band name is actually French for "redhead." Sadly we have been waiting since  2009's self-titled debut album for more music, but it has recently been confirmed that the band are in the studio with Nile Rodgers of disco legends Chic, working on "music that is a lot sexier." While you wait for more supremely catchy songs from La Roux, remind yourself just what it was that they were so good at, and listen to the anthemic "In For The Kill."
5. King Krule
Archy Marshall's music as King Krule sounds as if it should come from the mind and throat of someone many years older than this teenage Londoner. Themes of pain, sadness and loss permeate through his lyrics, while his musical influences are hugely disparate, ranging from today's underground dance music scene to Fela Kuti's Afrobeat and far beyond. Whilst he is still, at this point, experimenting with different styles everything we've heard from him so far has a sense of purpose and maturity that marks Archy Marshall out for close attention. Listen to his latest release "Rock Bottom / Octopus" below.
4. Julio Bashmore
This Bristol born house music badman has risen from obscurity to stardom in the space of a few years, and not just because of his bright hair and funky line in camouflage hunting jackets. No, more importantly Julio Bashmore has put his own warm, bass-heavy spin on the house music formula, and now has his own record label (Broadwalk) to go along with releases on PMR and Dirtybird, a BBC Radio 1 show and a signature tune that has lost none of its foot stomping, ribcage rattling power two years down the line from its release. Feel free to turn your speakers up to neighbour disturbing level and enjoy stone-cold classic "Battle For Middle You" and 8-minute roller "Husk" which comes out on Broadwalk Records December 3rd.
3. Action Bronson
Our love on this site for the chef turned rapper from Queens is no secret, and he's having a pretty mighty year so far, following up his Blue Chips tape with a whole host of strong guest appearances. Yes Bronsolino does sometimes sound uncannily like Ghostface Killah, but this is forgotten as soon starts rhyming things like "cacciatore" with "statuatory." All jokes aside, Action Bronson has proved that he's one of the top rappers out at the moment, with a bulldozing delivery and the ability to put his own fresh spin on pussy/weed/bitches subject matter. And this redhead isn't going anywhere – he has projects with The Alchemist and Harry Fraud in the works, so get ready for lots more (now major label backed) Bronson this year.
THE 20 BEST ACTION BRONSON VERSES OF 2012 (SO FAR)
2. Florence + The Machine
Florence Welch is probably the most recognizable redhead in music at the moment, having conquered both the indie and pop worlds with her blend of soulful indie-rock and widescreen orchestral production. Possessing a voice that is almost operatic in its power and reach, Florence sings about timeless subjects such as love, pain, happiness and despair, but with an lyrical eccentricity that helps her stand out from the crowd. Now two UK Number 1 albums deep, Florence is an established star with a huge following and a great reputation for epic live performances. Check out her video for "Spectrum" from her latest album Ceremonials.
1. El-P
This apocalyptic beat maker and spitter of dense, verbose rhymes could well have retired as an underground hip-hop legend after the release of Funcrusher Plus (as part of Company Flow), the founding of seminal record label Def Jux, and production credits on classics like Cannibal Ox's The Cold Vein. But no, five years after his last solo album El-Producto has made 2012 his own by executive producing Killer Mike's rock-hard R.A.P. Music and releasing Cancer 4 Cure, one of this year's most cohesive and uniformly powerful rap albums.
Watch the video for the hectic "The Full Retard" below, and here's hoping that we don't have to wait another five years for El-P's next album. All redheads should be proud to call El-P one of their own.