Judge Rules YoungBoy Never Broke Again Song Lyrics Will Be Excluded From California Gun Case (UPDATE)
The use of song lyrics or other forms of artistic expression in criminal cases is a widely criticized practice, with advocates pushing for widespread reform.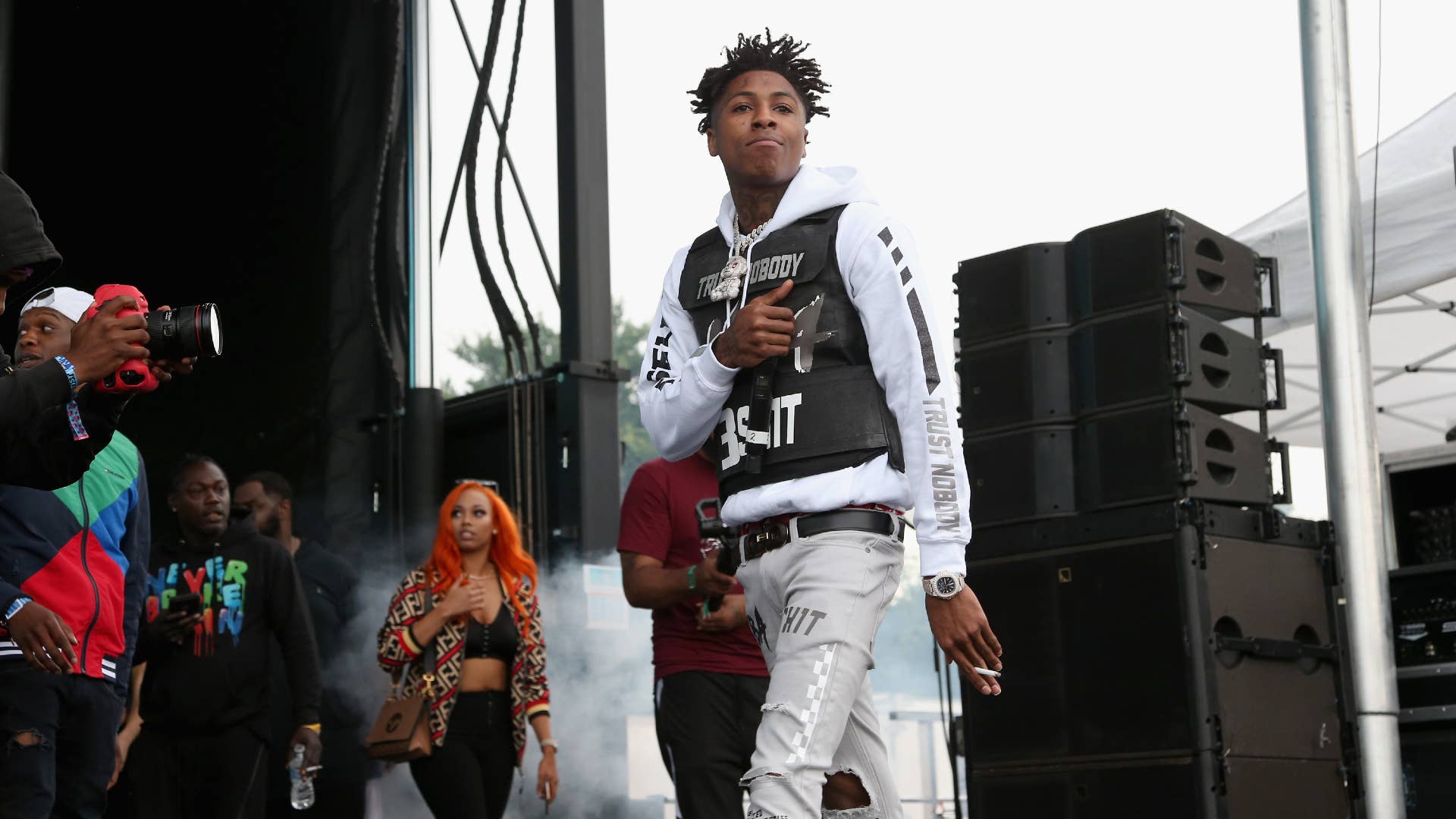 Getty
Image via Getty/Gary Miller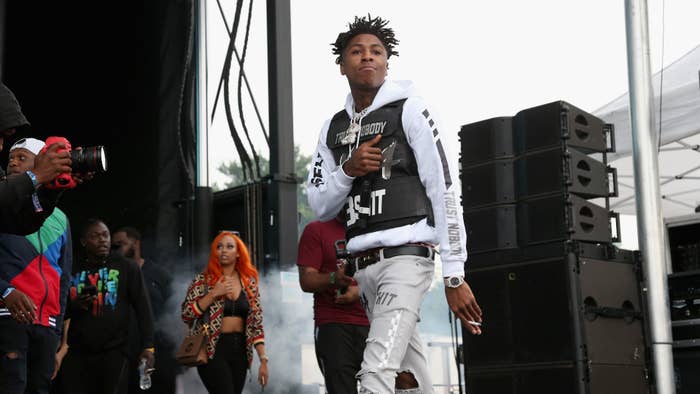 UPDATED 7/12, 6:00 p.m. ET: A judge has ruled that YoungBoy Never Broke Again's lyrics cannot be used against him in his trial.

Rolling Stonereports U.S. District Judge R. Gary Klausner on Tuesday blocked the prosecution's attempts to use the Baton Rouge rapper's lyrics as evidence in his California gun possession case.
"These lyrics are highly prejudicial as they discuss hardcore rap which has been empirically established to be more negatively received than other genres of music. It would be one thing if the music described this arrest," YoungBoy's lawyers said.
"But a song referencing a similar gun well before the gun in the indictment was purchased and another song referencing a jeweler whose relationship with Mr. Gaulden is not in dispute offer very minimal probative value and are substantially outweighed by the prejudice contained within the words of the songs."
The rapper's legal team added, "Even if Mr. Gaulden [YoungBoy Never Broke Again] is familiar with various models of guns and sings about them, it does not mean that he knew this particular gun was secreted on the passenger floor of the Maybach when police attempted to pull his car over to arrest him."
See original story below.
YoungBoy Never Broke Again's legal team has filed paperwork in an effort to halt the government's attempts at introducing what it describes as evidence of "other acts" in connection with his California case, including song lyrics.
In a motion filed this month in opposition to the government's, per court documents viewed by Complex, it's noted that YoungBoy—whose real name is Kentrell Gaulden—is charged with having possessed "a specific FN .45 caliber pistol" and ammo within the Central District of California.
The defense is requesting that the court take action to prevent the government's desire to have evidence of "other acts" presented during trial, including the following: song lyrics, info related to a separate pending case in Louisiana, an "unprosecuted event" in Philadelphia, and social media activity.
Specifically mentioned in the defense's memo are the tracks "Gunsmoke" and "Life Support." Per the defense, while an FN pistol is indeed mentioned in the "Gunsmoke" lyrics, for example, this piece of art was released prior to the purchasing of an ultimately seized FN gun in the case. "Life Support," meanwhile, includes a reference to Shyne Jewelers, with the defense noting YoungBoy "does not dispute the commercial relationship" between himself and Shyne.
All told, the defense has argued, the use of such additional materials will spur "jury confusion" in the case:
"The court has the authority to exclude marginally relevant evidence when its probative value is substantially outweighed by its prejudicial effect which will occur when hardcore rap lyrics are presented to this jury."
The government previously argued the "defendant's prior acts are admissible because they are inextricably entwined with the charged crime or because they serve a permissible purpose," mentioning in court documents viewed by Complex the application of a "four-part test" it claims is used to determine potential admissibility of such so-called "evidence."
In a filed version of its argument, the government claims it "agrees" that introducing entire songs would amount to an "unfairly prejudicial" action. Instead, the government has claimed it "may introduce" select lyrics, with paperwork filed on Monday also mentioning the song "Lonely Child."
Trial is listed in recent court documents as being set to begin this week. Stay tuned for additional updates.
As for the larger issue of artistic expression being criminalized in the U.S. justice system, the tactic—though widely criticized—is nothing new. Recently, for example, the targeting of art in criminal cases received renewed attention amid coverage of the YSL RICO case involving Young Thug and Gunna. That case helped spur the Protect Black Art petition, which Young Thug himself expressed support for in a pre-recorded message aired at Hot 97's Summer Jam.
In May, New York' State Senate approved a bill that limits the use of lyrics as evidence by requiring proof of such work being "literal." Later that month, Bobby Shmurda was asked by TMZ about the bill, revealing he was "grateful" for its passage while also pushing for other states to take similar actions to protect art.
"I feel like rap is targeted the most," he said at the time.