Yella Beezy Arrested on Multiple Charges in Texas Including Sexual Assault (UPDATE)
According to jail records, the "That's on Me" rapper was arrested on Friday in Collin County, Texas. Complex has reached out to a rep for comment.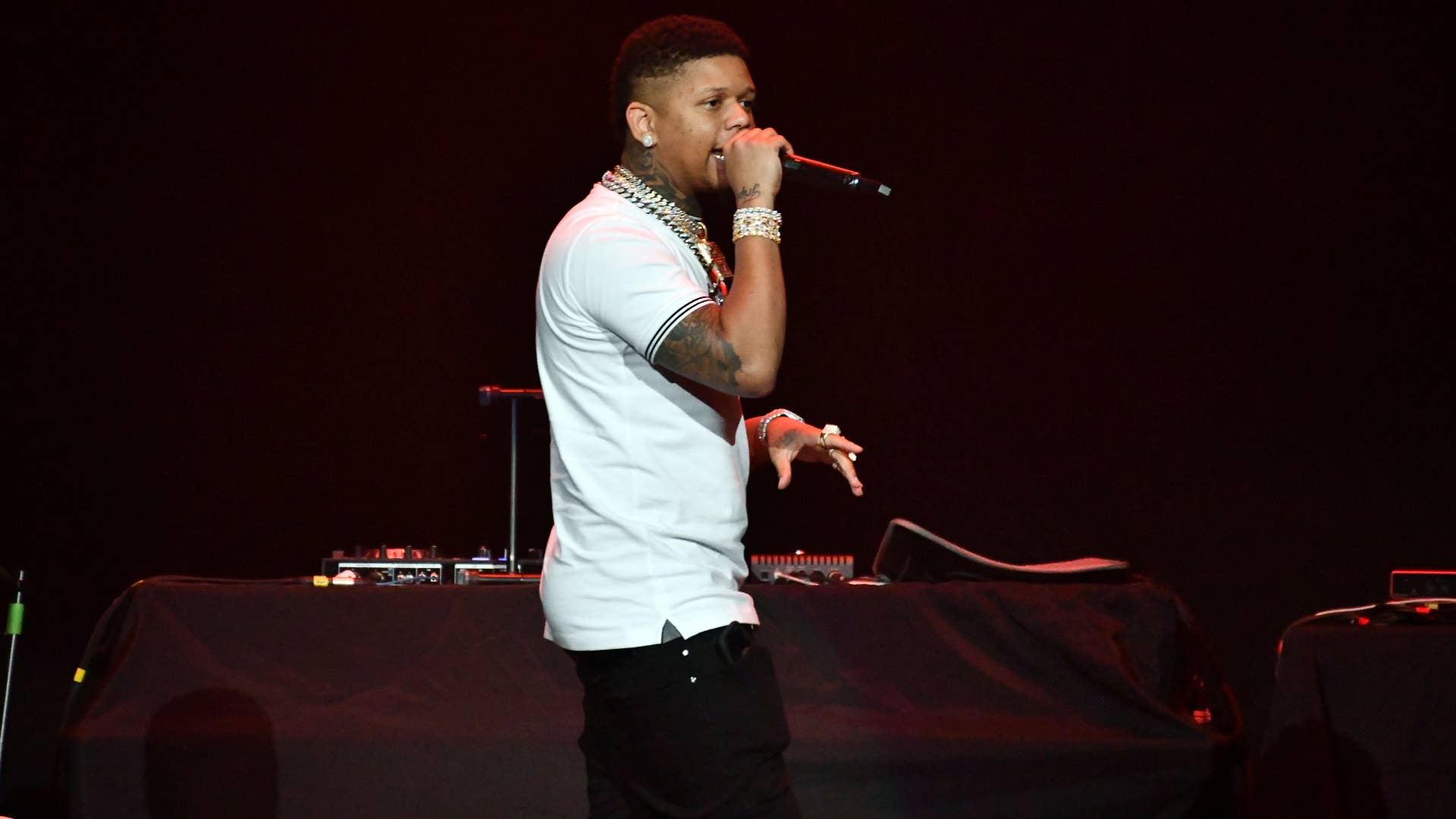 Getty
Image via Getty/Scott Dudelson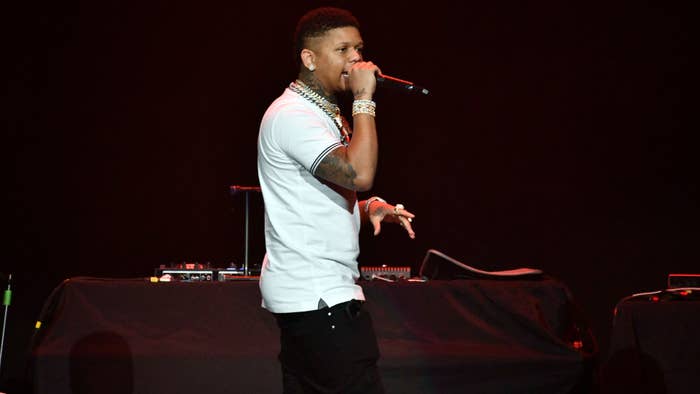 UPDATED 11/16, 10:49 a.m. ET: TMZ obtained more information via legal documents and law enforcement, writing that Yella Beezy allegedly raped a woman on a first date in April.
"Per the docs, the woman says Yella contacted her on Instagram in late April...asking if she was looking for a new friend," the outlet reports. "After some back and forth, she says he asked her out—and they eventually made plans to grab a bite in Dallas, and for some bowling afterward."
Beezy's accuser told police she went to the rapper's apartment between dinner and the bowling reservation, obliging his request for a massage. "Once she finished, she says she sat down next to him—and that's when she claims he pounced on her," TMZ writes. "Eventually, the woman says she was able to break free and make a run for it." She ended up going to the emergency room the following day.
So far there are still no public details about Beezy's other charges for felony abandoned or endangered child and misdemeanor unlawful carrying a weapon.
See original story below.
Yella Beezy was arrested in Texas on Friday on multiple charges, including felony sexual assault.
As first reported by TMZ, the "That's on Me" rapper was arrested in Collin County. A source told the outlet Beezy was in jail on a felony sexual assault charge, as well as a felony abandoned or endangered child charge and a misdemeanor unlawful carrying a weapon charge.
Inmate records viewed by Complex confirm that Beezy was arrested on Friday. At the time of this writing, he had not been released. Complex has reached out to a rep for Yella Beezy, as well as a Collin County official, for additional comment on the charges. It wasn't immediately clear, as pointed out in a regional NBC report, whether Beezy had obtained an attorney in connection with the arrest.
Beezy, who last year released the Erica Banks-featuring "Star," was reported back in August to have been arrested (also in Texas) and charged with possession of a controlled substance and unlawful carrying of a weapon. In a subsequent video clip that was later removed, Beezy said he had actually been arrested over a bottle of "hand sanitizer that looks like the drank" but is actually hand sanitizer.
Meanwhile, Beezy was brought out by 21 Savage during a show in Dallas last month to perform his aforementioned 2017 single "That's on Me."