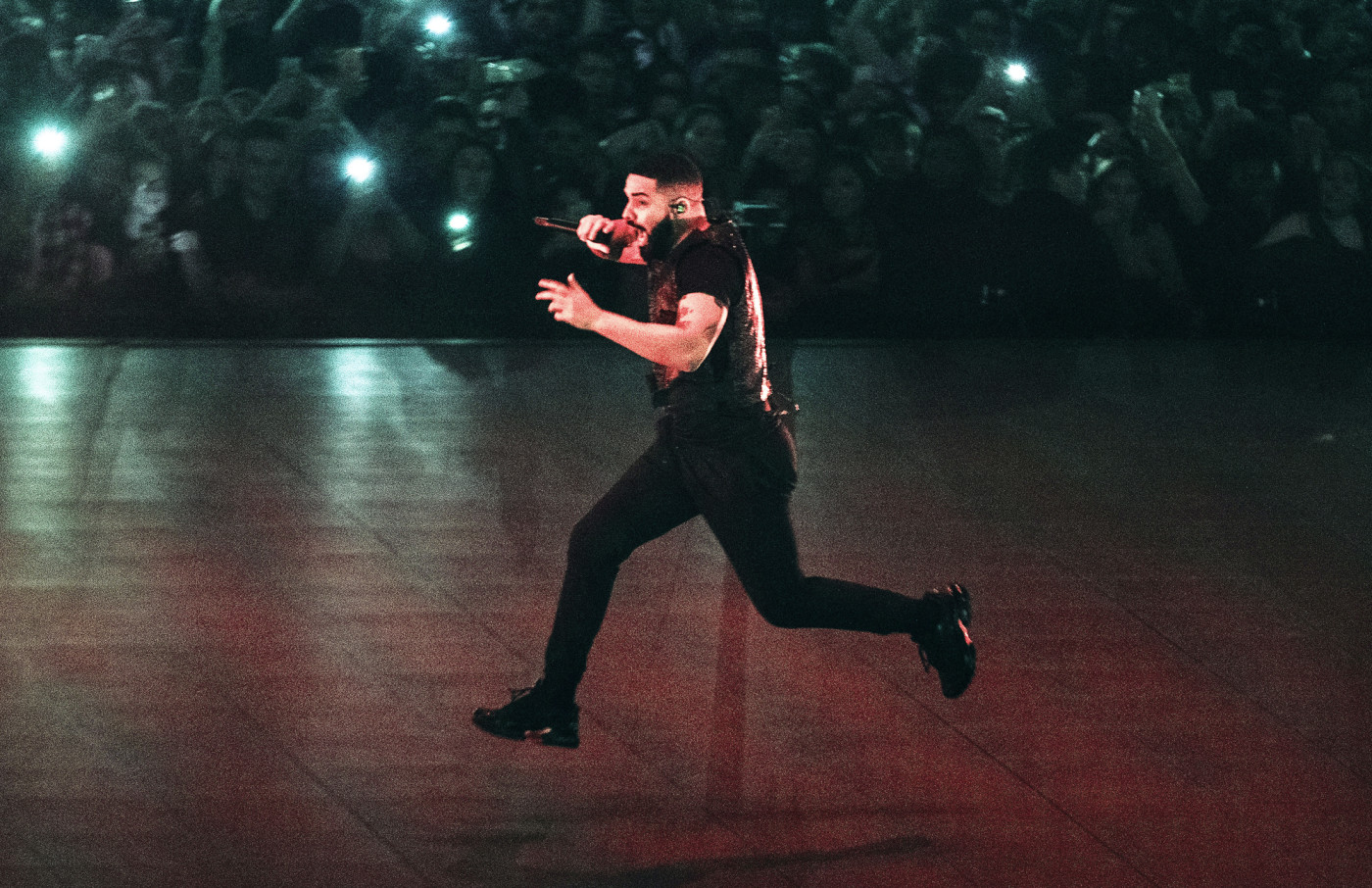 No matter how much of a workout you're doing, it's all for naught without the right kind of fuel. I'm not talking about Gatorade, Powerade, or Red Bull. I'm talking about what's massaging your ear drums while you're pumping iron. There's a reason there are so many workout playlists and suggestions for songs to check out for gym-goers. Selecting workout music is an imprecise science, though. Just because something moves fast and furious, doesn't necessarily make it a good song to soundtrack reps. Playlists often make this mistake, sounding like the creator hasn't even listened to the songs themselves.

In an effort to put together a collection of suitable workout songs, we focused on tracks that synthesize raw energy. We didn't start from a playlist or from a suggestion. Each of these picks comes from personal experience in the gym. This list is a certified collection of the best workout songs that you'll find around, regardless of age, genre, or subject matter. Here are the best workout songs for your next playlist.
Drake & Future, "Jumpman"
It's impossible to hear Future and Drake's crown jewel from their 2015 collaborative album, What A Time To Be Alive, and not get excited. The Metro Boomin-produced tune packs venom in its 808s, brutalizing speakers with a simple, yet thunderous backdrop. The refrain is simple—literally Drake yelling "Jumpman" at the top of his lungs—and it's exactly the kind of content you need in the gym when you're three sets in of five and aren't trying to hear lyrical spiritual rap. The interplay of Future and Drake here is legendary and it's a guaranteed energy creator when in desperate need. —Trey Alston
Mustard & Migos, "Pure Water"
Migos' fast-paced raps over DJ Mustard's booming production are guaranteed to make you jump. "Pure Water" is best paired with cardio, because it hits hard and fast, like getting rounds in on the punching bag. The trio of Quavo, Takeoff, and Offset sound surprisingly energetic here. Takeoff even snarls into the mic, a nice change in pace from the uncaring sniveling that sometimes takes place on his songs. —Trey Alston
Nipsey Hussle f/ YG, "Last Time That I Checc'd"
When a song inspires you, it replaces the blood in your veins with fire. It motivates you to get off your ass and get to chasing the elusive bag. "Last Time That I Checc'd" is the kind of shit-talking that makes you want to get up and moving, but in addition to money, it can give you the right kind of gym inspiration to get ready for the summer. The lively production, with its booming crashes is one thing, but the wide-eyed rapping of Nipsey Hussle is another. YG even gets in on the fun, choosing to bring a harsher element to the song's focus on elevation. This one is perfect for beginning a routine. —Trey Alston
J.I.D f/ J. Cole, "Off Deez"
Jittery J.I.D and methodical J. Cole hold down the fort for energy drink rap with an intelligent center. "Off Deez" is so damn fast that it should have its own superhero show on the CW network. J.I.D twists and wobbles through his swift lines and J. Cole, not to be outdone, matches the intensity as he halfway shouts his verses. Hearing the two of them get this amped up does wonders for your own energy. Plenty of Red Bulls or Monsters must have been consumed in the making of this single. Pour out that excess runoff into some more cardio. Kick off the belly fat before it's too late for this year. —Trey Alston
City Girls f/ Cardi B, "Twerk"
Of rap's exciting new cast of female rappers, City Girls might have the most authentic energy. It's difficult to put into words just how JT and Yung Miami bite while they spit lyrics about financial freedom, but you grow to appreciate their honesty and outlooks as you become familiar with their catalog. "Twerk" has a plain Jane name but it's wildly energetic. The song is all about shaking it. While the body-twirling instrumental goes bonkers in the background, the duo rap with their tongues out, capturing the explosive energy perfectly. Cardi B blesses the pair with a feature verse so fitting that it's tough to make the argument that the song isn't Cardi's now. Regardless of where you're at in your set, there has to be some body-popping once this comes on. It's that serious. —Trey Alston
Metallica, "Enter Sandman"
On paper, a song about falling asleep and dreaming might not seem like it's a good fit for the gym, but this 1991 single from Metallica's eponymous fifth album (BKA The Black Album) has the drive to keep you pushing harder. The ominous guitar intro lets you know shit's about to go down, and by the time James Hetfield roars "Enter niight, exit liight!" you'll be breezing through the reps. —Riley Jones
Marky Mark & the Funky Bunch, "Good Vibrations"
Don't front on Marky Mark. Sure, we'll admit that his early '90s persona was pretty corny, but how many white rappers weren't corny back then? Over decades since "Good Vibrations" topped the charts, it's still one of the most upbeat and positive songs for any type of cardio. It's almost impossible not to break a smile while burning calories to this classic. —Riley Jones
Usher f/ Lil Jon & Ludacris, "Yeah"
Sure, Usher's usually a smooth R&B type of guy, but every now and then he knows how to crank it up. In '04, he hooked up with Lil Jon and Luda for a club banger that still goes hard all these years later. This ATL-infused track has been popular in Zumba classes, but it's perfect for just about anything that gets your body moving. What's more, "Yeah" can also double as motivation for your night out on the town after putting in work in the gym. —Riley Jones
Snap!, "The Power"
This is the perfect song to have on standby for when you need that final boost to keep pushing to the end. The 1990 Eurodance classic has remained relevant over the years with countless movie and TV placements, and it was even sampled by Kanye himself for the remix to "Power," as a part of 2010's G.O.O.D. Fridays series. And get this: In 2011, a group of around 20 people were getting their Tae Bo on to "The Power" at a 39-story Seoul shopping mall when their intensity caused the building to rumble for 10 minutes, calling for a 48-hour evacuation of the premises. Now that's the kind of power you want to channel. —Riley Jones