The 50 Best Rapper Mixtapes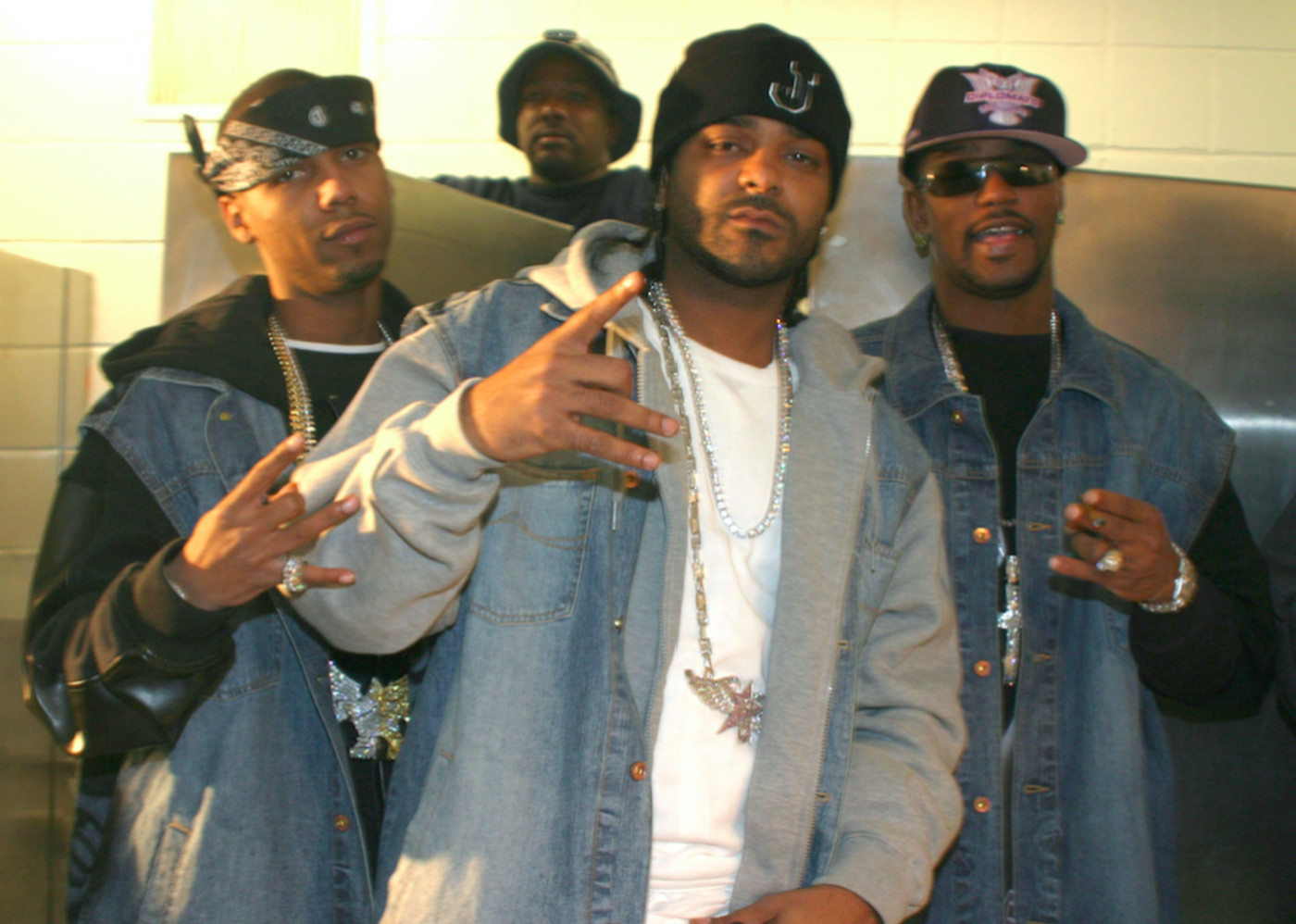 Mixtapes are rough around the edges. Often, they don't have the sheen of high-cost record company studio time. They encapsulate a specific moment in a rapper's career: where we are, how we got here, what's to come. Who is an enemy and who is a friend. Mixtapes are gritty; bad takes kept on the track, skits that would never make it past a label, and samples that would likely never clear.
The formula for a great mixtape isn't as refined, and it relies slightly more on the side of serendipity and luck, with the essential elements coming together the right way at that perfect moment in time. From G-Unit and Lil Wayne to Dipset and Young Jeezy, allow us to re-introduce them: the 50 best rapper mixtapes.
1. Chief Keef, 'Back From the Dead' (2012)
Sure, "I Don't Like" was Back From The Dead's obvious standout, but there is something completely one-of-a-kind about the distinctive sound he and producer Young Chop established throughout the entire project. If you asked a kid from Chicago about his favorite Keef song in the summer of 2012, he might have six or seven answers—all of them found on this tape.
Although the duo's music had been characterized by certain media outlets as a one-note performance preaching nihilism and death, Back from the Dead reflects a more diverse vision than Keef's usually given credit for. Two teenagers put this record together by themselves, and released it with no label and zero promotional budget. It clocked more than hundreds of thousands of downloads on DatPiff alone, its tracks were remixed by Rick Ross and Kanye, and it catapulted Keef to a $6 million label deal. Any questions?
2. Saigon, 'Warning Shots' (2004)
Back before Saigon truly understood the intricacies of industry rule #4080, he tore through the New York mixtape circuit during the mid-aughts, and in doing so quickly became a celebrated voice of the streets. Warning Shots was the highlight of his early run, combining aggressive content ("N.Y. Streetz," "Let a Nigga Know") with social commentary that gave his listeners enough perspective to make sense of the mayhem. He even dropped an ode to his mother.
Like 2Pac and 50 Cent before him, Saigon's thuggish past didn't make him ashamed of his humble upbringing or squash his sincerity. He rarely dipped outside of his Brooklyn state of mind, with tracks like "Drama Hour Freestyle" ("I put Lil Wayne and Lil Zane in a lil' pain/Call Lil' Kim to give me a lil' brain") and "Stocking Cap" providing a signature bark that is evident to this day.
3. Tha Jacka, 'The Street Album' (2008)
The Street Album was the highest-profile mixtape in the build-up to Jacka's ambitious Tear Gas LP. It nearly equals that album's diverse ambition, although it does so with a less polished, more hood-oriented sound. The Jacka's lyrical style is subtle, communicating its ideas through artful implication and cool reserve, rather than expressiveness or energy.
Opener "A Real Feeling" best expresses Jack's rugged mantra: "Niggas respect me, feel what's under my shirt/Hit a bank bare-faced, slid a note to the clerk." The production, meanwhile, spans worlds: there's Jeffro's lush, chilling synthesizer peaks of "Aspen," the throwback theremins of "For the Mob," Young L's bittersweet opiate-drop "Addiction," and "Crown Me"'s complete reinvention of Sizzla's "Solid as a Rock." But underneath the record's street bluster and violent imagery is a record that retains a righteous heart, even at its most nihilistic.
4. Future, 'True Story' (2011)
Future's January 2011 mixtape Dirty Sprite might have boasted some of the rapper's budding repertoire of hits, including YC's "Racks," but it was True Story that found the Atlanta rapper scaling out to be a national name. This is largely due to hits like "Tony Montana" and "Magic."
Both tracks ran up on different levels of success. "Magic" gained momentum regionally in Atlanta, and ended up becoming the first track T.I. jumped on when he was released from jail; it also was the first of Future's singles to enter the Hot 100. The "Tony Montana" remix landed him a guest verse from Drake. True Story fired off the afterburner of momentum to put him where he is now.
5. Big Sean, 'Finally Famous: The Mixtape' (2007)
An early member of the G.O.O.D. Music set, Big Sean rhymed with a magnetic tone that was as enthusiastic as it was composed on Finally Famous: The Mixtape. His penchant for cash flow ("Get'cha Some," "Money Being Made") and women ("Good Sh...," "All Night") were evident. Shades of his colorful, almost cartoonish cadence popped up from time to time, something he's improved upon in recent years.
Although still rough around the edges, Big Sean had a plan and stuck to it on this tape, without compromising his stance. Looking at his current stature, it's safe to say it worked in his favor. "I guess this life was made to be/I wasn't made for this world; it was made for me," he raps on the upbeat cut "People Mover." A little confidence can take you a long way.
6. B.o.B., 'Cloud 9' (2007)
"It popped off for me right at a point when I was finna quit," B.o.B said to Fader in 2007, speaking about the song "Cloud 9." "I was about to get a job at the mall, man." Thankfully he didn't, and he hit the scene as a fresh face in an era when it seemed like every 20-something had a dollar, a dream, and a microphone.
Back then, Bobby Ray's mic skills were more impressive than his singing or crossover appeal. He was a straight up spitter who supplied a distinct flavor of Southern consciousness, obviously influenced by ATLiens like Outkast. Years later, and two crossover albums after the fact, it's important to remember the natural talent that Bobby Ray had before the Billboard hits.
7. Royce Da 5'9", 'The Bar Exam 2' (2008)
Royce Da 5'9" was always a good rapper, but somewhere along the way he must have started taking Rap HGH, because he morphed into an incredible rapper. After spending the middle part of his career engulfed in beef, legal issues, and alcoholism, Nickle Nine rallied back by hitting the mixtape circuit with a refined sense of humor and ambition on his Bar Exam series.
Like his Slaughterhouse cohort Joe Budden, Royce was able to take the dark days of his career into his own hands and become an Internet favorite. Ultimately, Royce proved he was his own movement, which eventually led to the creation of Slaughterhouse and the reunion of his side project with Eminem, Bad Meets Evil.
8. Action Bronson & Party Supplies, 'Blue Chips' (2012)
Before Blue Chips, Bronsolino was just that oversized white rapper from Queens who sounded like Ghostface. It was only after Blue Chips that everyone realized that this guy had more to offer. He had impeccable taste in food, women clothes, cars, and especially weed. But most importantly, for beats, as evidenced by the classics provided via Party Supplies, plenty of which have a weirdly sentimental sheen to them, a slightly Tarantino-esque cinematic feel both in style and the style of tribute, a throwback to a Dolemite-era fantasy that never existed for Albanians from Queens until now.
Throw in some memorable ad-libs and great captured moments that remained on the record (like Bronson's flubbed lines on "9-24-11"), and you have a brilliant entrance for a man whose greatest challenge was emerging from the shadow of the Staten native he resembles in sound. Or as Bronsolino put it on Blue Chips track "Ron Simmons": "While you can catch me out in Spain on the coast, dick/Don't ever say my fucking music sound like Ghost shit."
9. T.I. & P$C, 'In Da Streets Pt. 1' (2002)
After his major label debut album, I'm Serious, failed to set the charts on fire, T.I. took matters into his own hands. He formed the Grand Hustle label and released a series of tapes with the sole purpose of rebuilding his career. Repackaging slept-on tracks from his debut along with some new joints, Tip regained his footing.
Standout single "Dope Boyz" returned, joined by bounce record "404" and 8Ball-sampling "Willie B. Mackin," one of several tracks that introduced his P$C crew. Perhaps most impressive was "Jackin Fo Beats 2001," which found T.I. spitting high-density raps in his distinctive rounded-vowel flow over a series of recent hits, Ice Cube-style.
The buzz behind the first two installations of his In Da Streets series, and a scene-stealing guest performance on Bonecrusher's "Never Scared," led to a new record deal, this time with Atlantic. From that point on—give or take the occasional bout of legal trouble—T.I.'s career was back on track. But In Da Streets is where it all began.