Offset Shares Heartfelt Tribute to Takeoff: 'You Have Left a Hole in My Heart'
Offset took to Instagram on Tuesday to share his a heartfelt tribute to Takeoff, his cousin who died in a fatal shooting on Nov. 1 in Houston, Texas.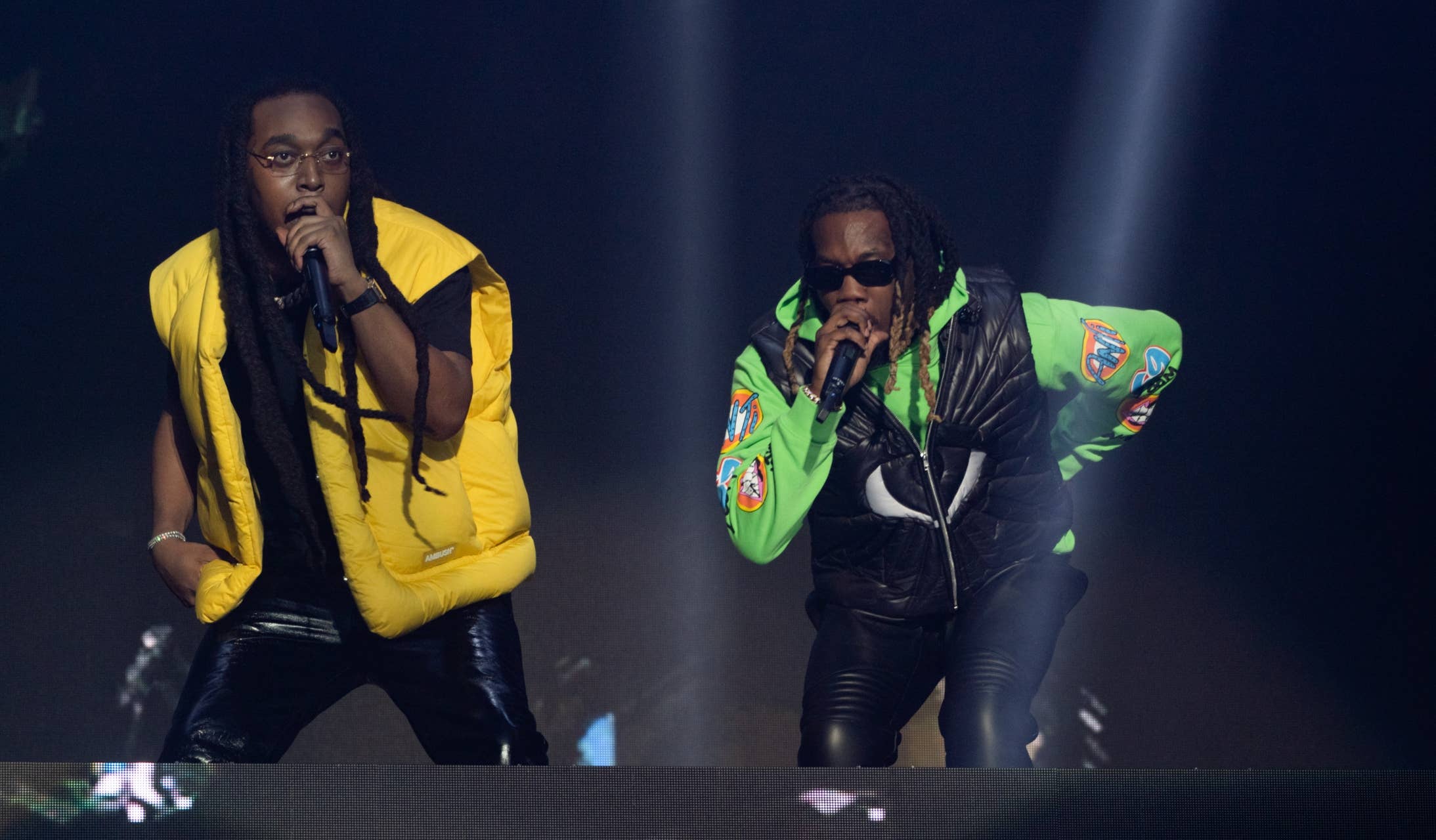 Getty
Image via Getty/Joseph Okpako/WireImage
Offset has shared a loving tribute to Takeoff, who was shot and killed earlier this month.
"The pain you have left me with is unbearable," he wrote on Instagram. "My heart is shattered and I have so many things to say, but I can't find the words. I've been going to sleep and waking up hoping that all of this is a dream, but it's reality, and reality feels like a nightmare."
He continued, "Everytime you would see me, you didn't give me a dap, you gave me a hug. I wish I could hug you one last time. Laugh one last time. Smoke one last time. Perform one last time. I know someone with a soul like yours is in heaven now. I hope you can see how much we love you and miss you. You have left a hole in my heart that will never be filled. Give me strength, give your brothers strength, give your family strength. Even though I know you will always be with us, throw me a lil sign or a beautiful dream. I love you forever. 4L and after."
In addition to the note, Offset also shared videos and photos of him and Takeoff together.
Quavo, who was Takeoff's uncle, shared his own tribute to the late rapper on Nov. 12, the day after Take was remembered by family, friends, and fans at Atlanta's State Farm Arena for the "Celebration of Life for Takeoff."
"[Takeoff] changed the culture of music forever," Offset reportedly said at the funeral. "You changed that flow. That flow came from Take, the originator. The originator of that flow. He changed the music."