Lil Durk vs. NBA YoungBoy Is More Than Rap Beef
Durk and YoungBoy are beefing, but these are not mere diss songs. We owe the artists much more than to spectate (and sensationalize) their quarrel.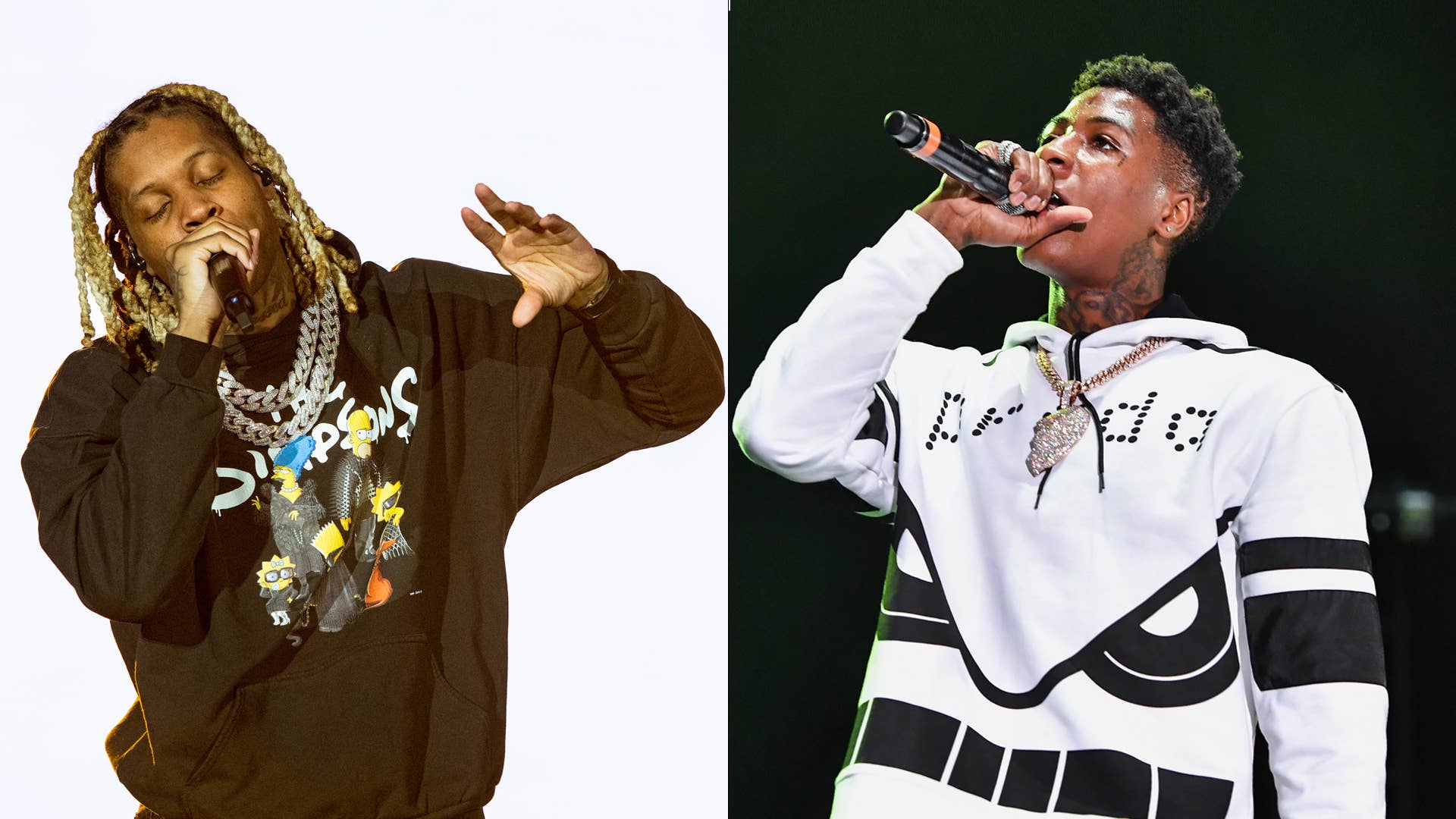 Getty
Last week, Lil Durk released, "Ahhh Ha." It's a fiery record that flirts with the line between art and reality, as the Chicago rapper chronicles his hunt of imaginary foes with bars like, "They dropping locations, I'm getting it done." NBA YoungBoy apparently felt certain lines on Durk's song were aimed at him, and returned fire with "I Hate YoungBoy," a similarly on-edge record where the Baton Rouge MC berates Durk, as well as Lil Baby, Gucci Mane, and others. 
It's the latest round of disses between the one-time collaborators, who crossed the point of no return after Durk's right-hand man King Von was fatally shot during a scuffle with YoungBoy's partner Quando Rondo. Von and Quando were former friends who reportedly fell out over Von being seen with YoungBoy's ex—the kind of petty discrepancy that could have easily been talked through. But instead, tragedy happened, and the longer these two proud, grieving men wield their power (and their pain) against each other, the higher the chances get that more violence could occur.
The fracture between Durk, YoungBoy and Quando may already be too far gone to mend. As Von's uncle Range Rover Hang proclaimed, "Niggas got points to prove. [Von] was a real one. They killed a real one and we ain't never going to get nobody else like that." Durk has echoed that sentiment on record, and YoungBoy and Quando have each struck back at Durk lyrically. 
All the while, the rap community has enflamed the drama since Von's death. We should know better, though. We've been at this point too many times with rap drama that spills into the streets. When tragedy happens, we publicly mourn, and some of us are reflective. But then, it seems, the machine churns back up, ignoring all tact and respect for the dead in the name of metrics—until tragedy happens again. How many times are we going to let the cycle play out? What does our passive enjoyment of this spectacle say about us? Will any artist's loss actually cause us to relinquish our thirst for sensationalism out of respect for them? These are questions that we should be asking, instead of blindly watching two gifted artists going full force at each other. One person has already lost their life, and we don't need anyone else to.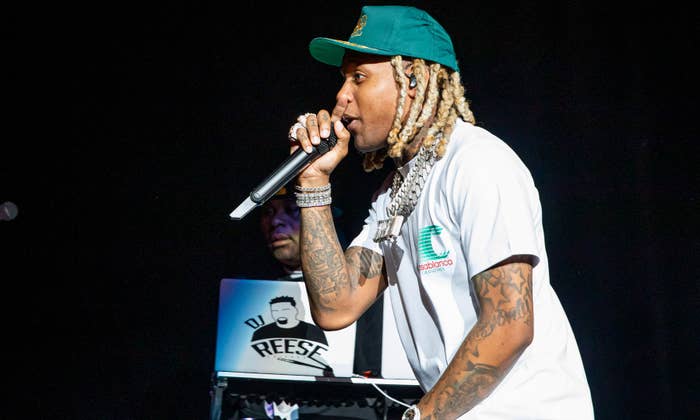 For months, rap fans have giddily shared and discussed diss songs featuring disrespectful references to Von and Durk's late brother DThang. This beef has shown us the ugliest level of stan culture, with fans filling comment sections to needle Durk with petty "slide for Von" comments, and taking sides as if they're on either artist's payroll. YoungBoy and Durk recently traded threats by spelling out their words with bundles of cash. YoungBoy spelled out, "you niggas gone die," while Durk seemingly replied, "hurry yall bitch azz up." Instead of these posts causing alarm on social media, the back and forth sparked a "money challenge," where artists like Future and Wiz Khalifa participated, seemingly apathetic of the sinister genesis of the challenge. 
The money posts were a crude example of the nexus of money, power, and death. Money that could have (and still may have) improved someone's life was instead used to threaten the destruction of another's. It's a sad commentary that in America, power is defined not by the ability to empower people, but to inflict your influence on others. And money is the catalyst for those actions. Society is so desensitized to Black death that we overlook the nihilism in order to lampoon it. It's sadly unsurprising, and not just a rap thing; we're so used to violence as entertainment that people are currently speculating about who will play Ukrainian President Volodymyr Zelensky in a movie about an ongoing real-life war that has the threat of going nuclear. Similarly, Durk and YoungBoy's beef will get worse before it gets better at this rate of rancor. 
Both artists have experienced immense loss since starting their careers. Durk has faced the death of his manager OTF Chino, his cousin OTF Nunu, his right-hand man Von, and most recently, his brother DThang. YoungBoy has also lost many members of his Never Broke Again crew. And that's not even counting their incarcerated loved ones. The weight of death is a central theme of both of their music, as is the violence that they levy as a response to their loss. What onlookers reductively frame as mere gang violence, in reality, are ongoing cycles of grief, where people lose their loved ones and only feel solace by inflicting the pain they feel on their enemies. No matter how many times either men flash money or boast about their latest conquest, their fixation with death is a sad state to be in.



These are not mere diss songs. This is something deeper, with more on the line than lyrical supremacy.
Even as a beloved artist with a feverish fanbase, YoungBoy rarely seems publicly happy. His December 2021 interview with DJ Akademiks seemed particularly glum, and it seemed like the last thing he wanted to do was talk at certain points. His frequent collaborator, producer/rapper Dubba-AA recently noted on battle rapper Math Hoffa's My Expert Opinion interview show that YoungBoy gave him an NBA chain, but then told him that the "chain comes with murder" because their enemies covet it. Instead of merely appreciating the flash, YoungBoy is focused on the violence tied to it. Similarly, Durk recently tweeted that he "took a million cash around my block with 1000000000 killers." Instead of celebrating that he's a millionaire, he referenced the worst thing he could do with his fortune. He was likely only selling an image for fans to eat up.
Too many rappers feel the pressure to embody the image of "strong," bravado-filled men who can't appear weak to their community, or to the fans vicariously living through them. Speaking to Complex about DJ Drewski's recent decision to stop playing violent diss songs on his radio show, NY media personality Coey Productions said that artists feel pressured to diss each other and threaten violence because they know it turns into streams, which turns into label attention. Chicago rapper Billionaire Black recently claimed that his label encouraged him to do more dissing, presumably to stir attention. That external pressure is reflected with both Durk and YoungBoy. Durk even spoke out on the trolls on "AHHH HA," rhyming, "Don't respond to shit with Von / I'm like, 'Fuck it, you trippin', go get your gun." 
Most of this context is usually lost in media news posts chronicling the beef, with reporting that either giddily spectates the latest act of disrespect or dryly reports on the latest nerve-striking, dead-dissing track as if it's mere "new music." The sensationalist takes don't take either men's lives seriously enough, and the passive framing doesn't take the music seriously enough.