Kendrick Lamar's New Song "Auntie Diaries" Highlights Trans Relatives' Stories
As listeners have started to dig into Kendrick's 'Mr. Morale & The Big Steppers,' "Auntie Diaries" has emerged as one of the album's most talked-about songs.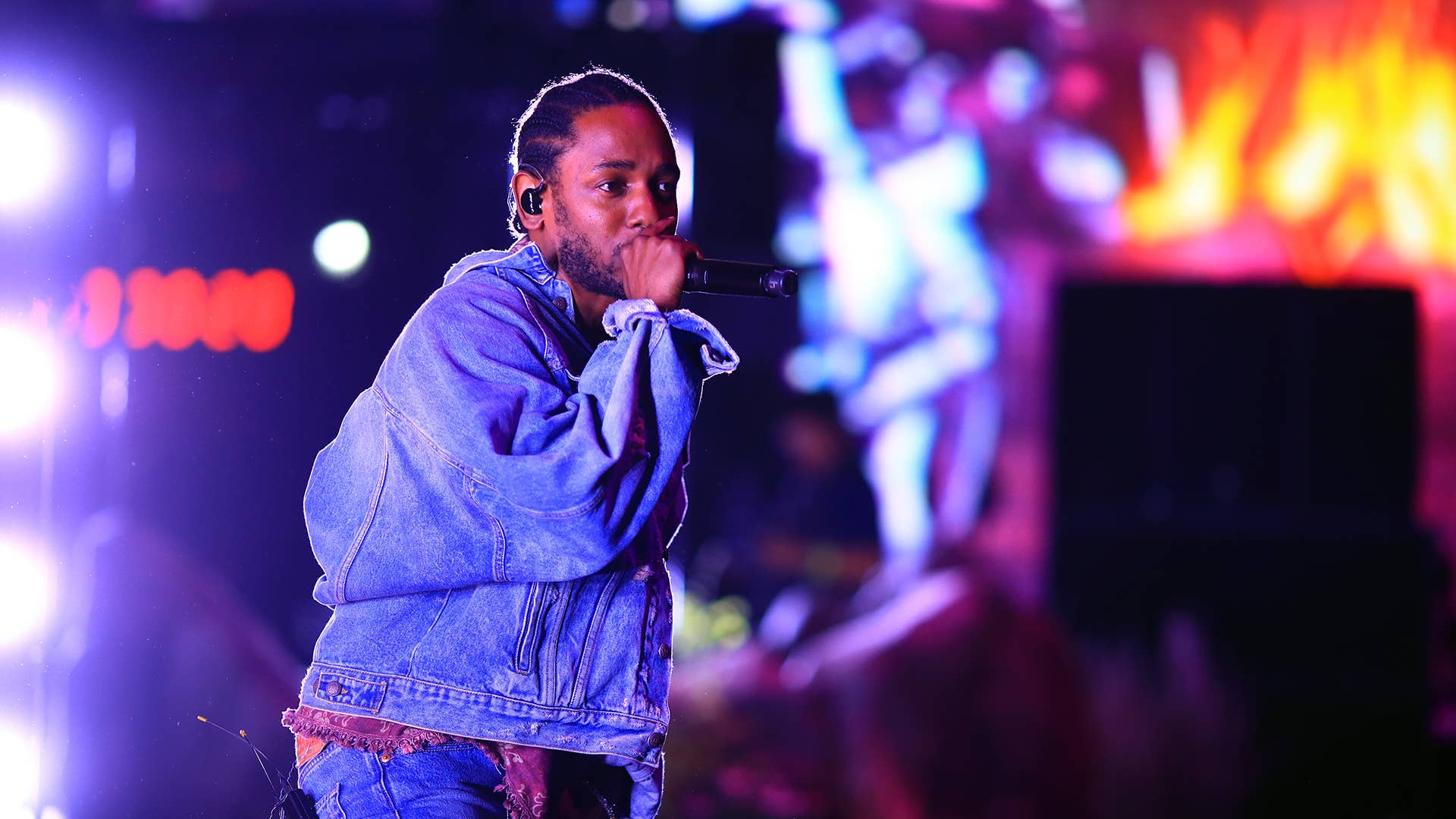 Getty
Image via Getty/Christopher Polk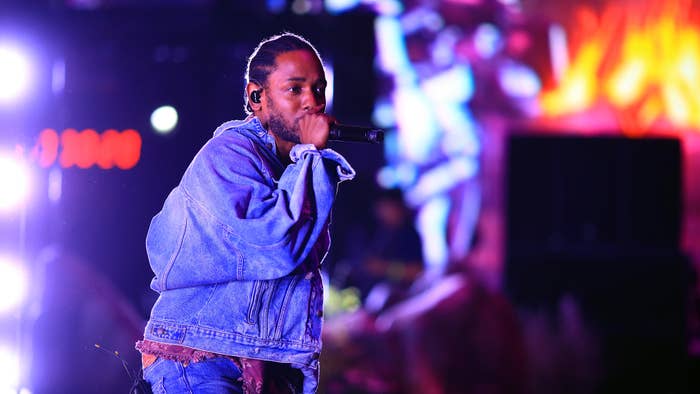 As listeners have started to dig into Kendrick Lamar's Mr. Morale & The Big Steppers, "Auntie Diaries" has quickly emerged as one of the most talked-about tracks on the record.
The highly anticipated double album from K-Dot sees him tackle some sensitive subjects, from sexual assault and trauma to religion and queerness. "Auntie Diaries," on the record's arguably more introspective second half, features Kendrick telling the story of two trans relatives and their experiences with transphobia as well as his own past prejudices.
"My auntie is a man now/I think I'm old enough to understand now," Lamar raps, discussing how his "auntie" came out as a trans man. Kendrick refers to his relative as someone close to him, and the "first person I seen write a rap." He also references relatives who didn't accept the family member in question, and how he "took pride" when other members of his family rejected them.
Some of the lyrics have already proven to be controversial, as he spits about his "favorite cousin" and how the church responded when she came out as a trans woman. He deadnames two individuals, including Caitlyn Jenner, and reflects on his own use of the homophobic f-slur in the past, rapping, "F****t, f****t, f****t, we ain't know no better/Elementary kids with no filter, however/My auntie became a man and I took pride in it."
The very end of the song sees Kendrick Lamar refer to the nature of discriminatory language through the lens of an infamous 2018 incident that saw him invite a white fan onstage, who then proceeded to use the n-word. 
I said them f-bombs, I ain't know any better/Mistakenly, I ain't think that you'd know any different/See, I was taught words was nothing more than a sound/If ever they was pronounced without any intentions / The very second you challenge the shit I was kicking/Reminded me about a show I did out the city / That time I brung a fan on stage to rap/But disapproved the word that she couldn't say with me / You said, 'Kendrick, ain't no room for contradiction/To truly understand love, switch position/'F****t, f****t, f****t' we can say it together/But only if you let a white girl say 'n***a.'
While the song sees K-Dot make a bold statement against homophobia and transphobia, his use of the f-slur in particular has drawn swift criticism. Some have praised the To Pimp a Butterfly creator for his unfiltered reflection on his prior complicity in homophobia, and his decision to voice support for the trans community.
Others observers suggested Lamar's deadnaming and misgendering on the song, in addition to the slur usage, is offensive and tarnishes the message.
Other tracks that have become hot topics include "Father Time," in which the rapper says he was "slightly confused" when he saw Kanye West and Drake put an end to their feud. "Savior" has also provoked some commentary, with Kendrick touching on Kyrie Irving's controversial anti-vaccine rhetoric.